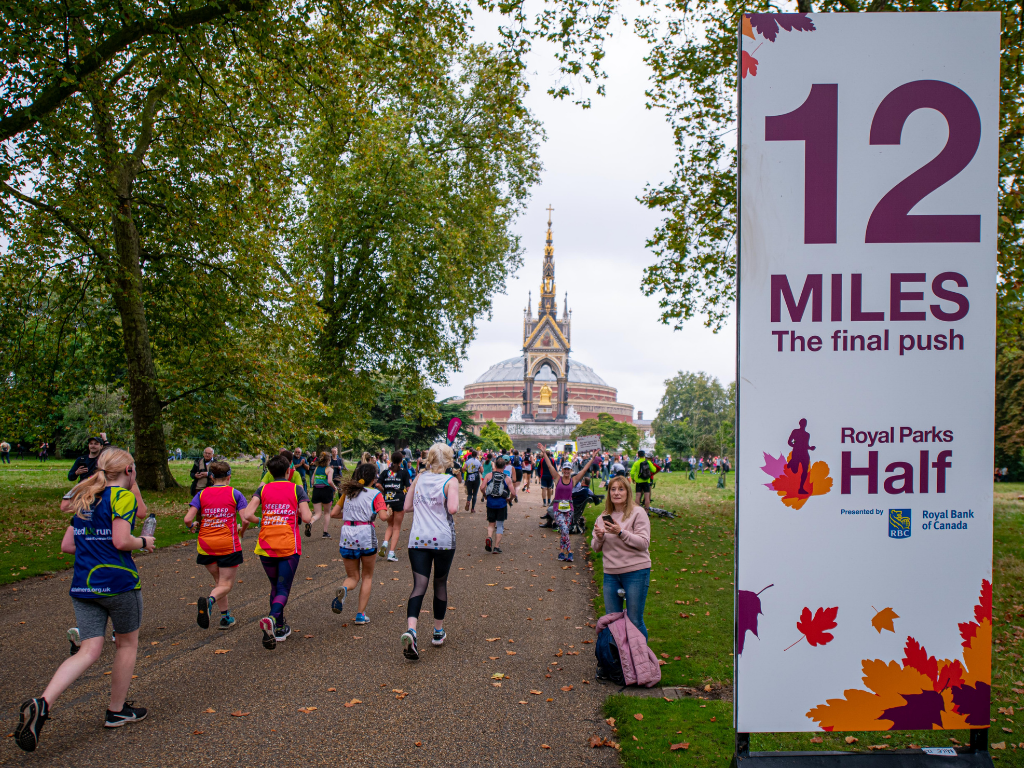 The Royal Parks Half Marathon, presented by Royal Bank of Canada, has today announced it will be launching a Plant-Based Food Village, presented by Quorn, at the event's Food and Fitness Festival, set to take place on Sunday 9 October.
In partnership with Quorn, the half marathon's official Sustainable Protein Partner, the Plant-Based Food Village is being introduced to encourage runners and spectators to think about how their food choices impact the environment.
The Plant-Based Food Village will feature a selection of plant-based food stalls, all focused on refuelling runners after their epic run. The broader festival will include eco-stalls featuring environmentally friendly products to purchase.
The Plant-Based Food Village contributes to the half marathon's aim of becoming as sustainable as possible. This pledge is further enhanced by its partnership with Trees Not Tees, whereby runners are given the opportunity to plant a tree in lieu of a finisher's shirt, in order to reduce waste. The race maintains its pledge to ban single use plastic.  We encourage runners to be largely self-sufficient with their water supply, but only for those that are comfortable doing so.  Water will be readily available both at the start and the end of the race, and there are three on-course water stations.
"We're so excited to provide runners with an afternoon of great food and enjoyable activities, following an unforgettable running experience through one of the most famous cities on earth."
"We're delighted to partner with Royal Parks Half Marathon this year and support the first ever Plant-Based Food Village," said Gill Riley, Marketing Director at Quorn Foods.
"As well as being a great source of protein, all our products contain our super-protein Quorn mycoprotein, which is naturally high in protein and fibre, low in saturated fat and has a lower environmental impact than some animal proteins. The carbon footprint of Quorn's mycoprotein is at least 35 times lower than beef mince and its water footprint is at least 16 times lower than pork – making it a great choice for runners and the planet alike."