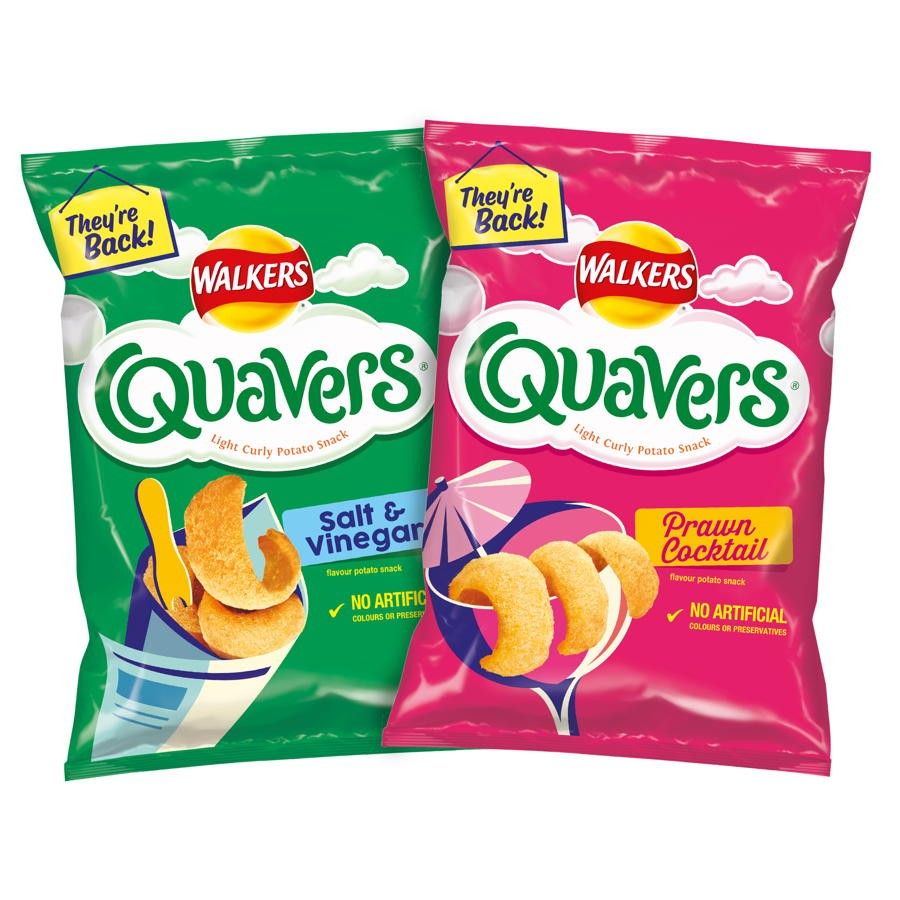 Quavers, the snack brand from Walkers, said it will be bringing back two iconic flavours: Prawn Cocktail and Salt & Vinegar.
"Consumers were crying out for us to bring them back via formal petitions and social media pleas," said Will Robinson, portfolio lead for Walkers Snacks at PepsiCo. "They originally launched in the 90s and we're really excited to announce that both flavours will be available again across all channels– alongside the flagship cheese flavour – from Monday, 10th January."
The brand said the launch will open a new sales opportunity for retailers by meeting increasing shopper demand for flavour variety.
"Quavers is a huge family favourite, however for a long time has only been available in cheese flavour. Yet, 95% of shoppers in this segment buy more than one flavour each year, and 56 per cent buy six or more, so we know that 'flavour choice' is important to shoppers. These returning flavours are sure to capture the attention of the nation," Robinson commented.
The launch will be supported by a 360 media and in-store shopper marketing kicking off from 15 January and running until the end of March.
Both variants will be available in grab-bag, £1 RRP price-marked-pack, sharing and multipack formats to suit different occasions.