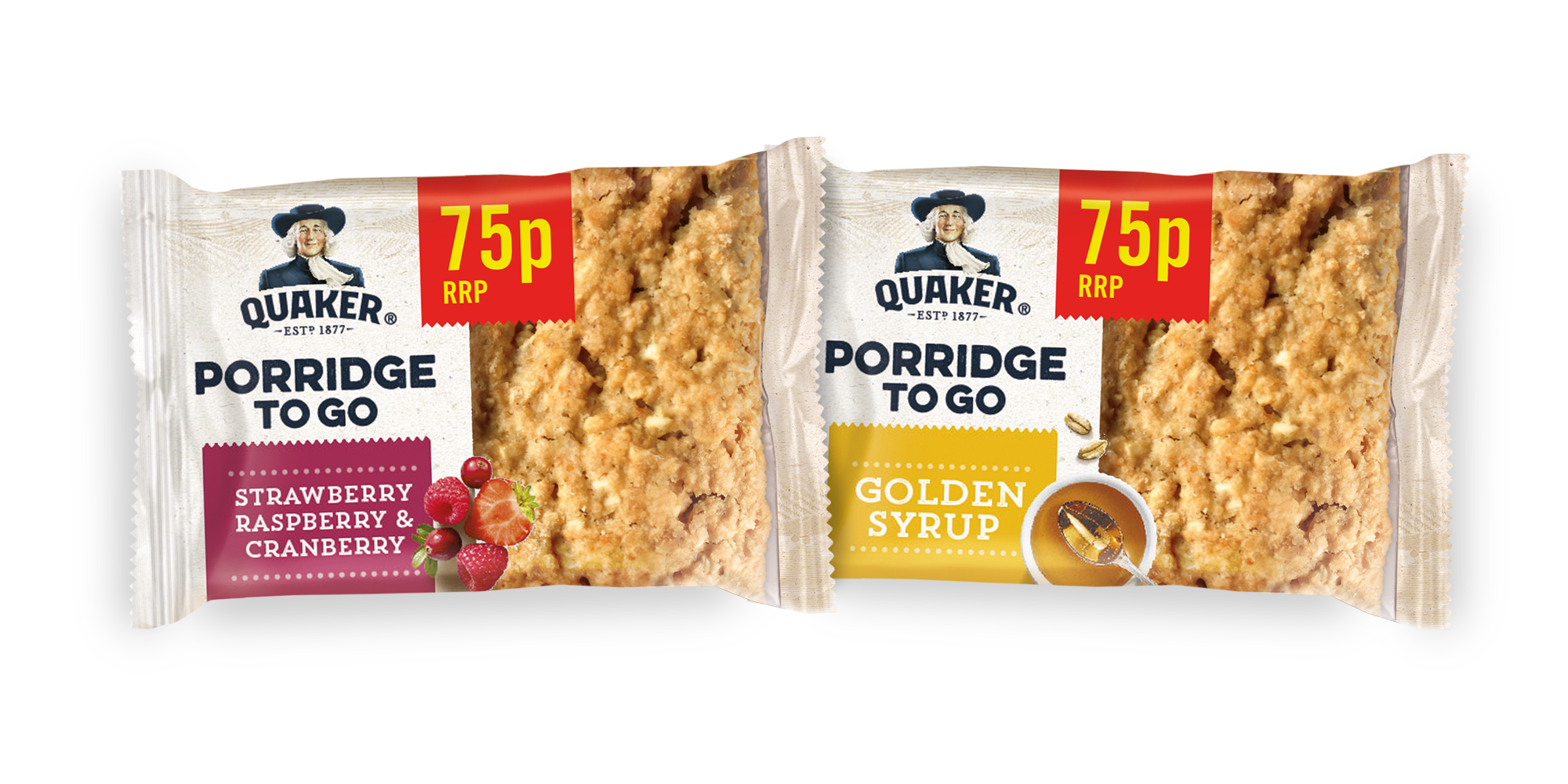 Quaker is launching new RRP price-marked pack (PMP) formats of its Porridge to Go range, to meet the demand from shoppers looking for convenient breakfast options at great value for money. Rolling out from 4th January 2021, the RRP PMP additions will be available in two flavours; Golden Syrup and Strawberry, Raspberry & Cranberry.
Danielle Mendham, Senior Brand Manager at Quaker, comments: "Over the last year, we've seen shoppers become even more money-conscious in the impulse channel. With shoppers increasingly looking for products that offer value for money, we saw our total Quaker RRP PMP range grow by almost +17 per cent, so it's fair to say that we can expect demand to continue into the new year.
"We've also seen shopper sentiment towards breakfast change substantially, with consumers increasingly looking for convenient, on-the-go breakfast options that can be enjoyed at home as part of a busy morning. Consumer habits and priorities around breakfast understandably changed dramatically during 2020, with Brits eating 660m additional breakfasts ."
"These two new RRP PMPs perfectly complement our existing range of RRP PMPs and provide additional support to retailers to offer great value breakfast solutions. While the range clearly lends itself to the on-the-go occasion, it also gives shoppers a tasty, convenient and healthy alternative option to start the day."
The Quaker Porridge to Go bars contain 100 per cent wholegrain oats and provides the same amount as a bowl of Oat So Simple porridge. They offer the perfect breakfast option for those with busy mornings.
Quaker Porridge To Go RRP PMP will be available in the following flavours:
Golden Syrup 55g (RRP: £0.75)
Strawberry, Raspberry & Cranberry 55g (RRP: £0.75)