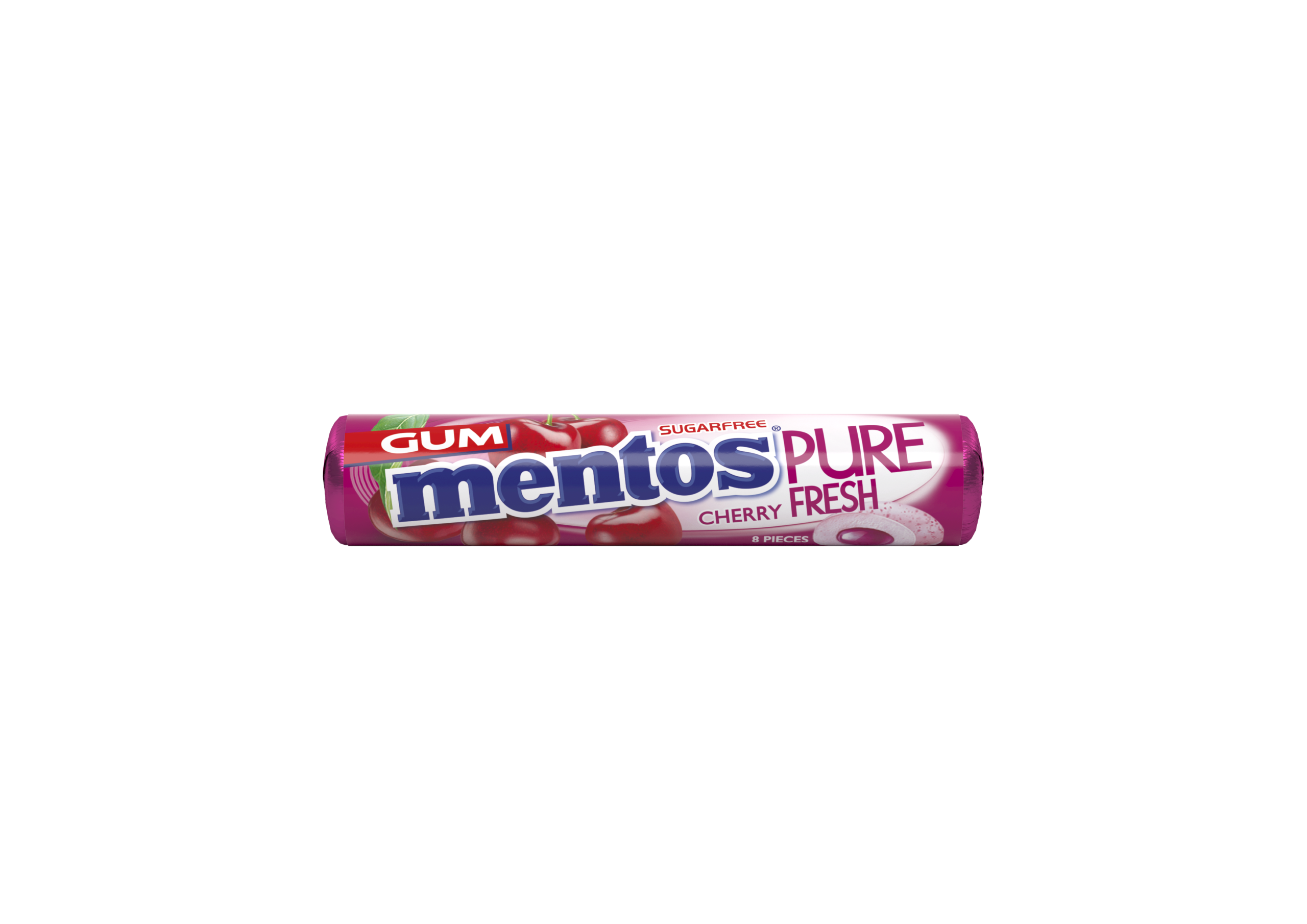 Mentos, the global number-three candy brand, is starting the year on a high, following a strong year of sales for its Mentos Pure Fresh gum range. This in turn is helping to bolster the category following a difficult period during lockdown.
Growth is being driven primarily by its fruit flavours (Tropical, Cherry and Bubble Fresh) with the latest Kantar data revealing nearly 40 per cent of this increase is incremental – therefore bringing new shoppers in to till fronts and aisles. With nine months of continual sales for its flavourful SKUs, it's clear that fruit gums offer strong sales opportunities to retailers across all channels.
Recovery within the category can also be attributed to consumers returning to commuting; reports from the Office for National Statistics show there has been a steady increase in the numbers of workers returning to offices, with 60 per cent of adults now travelling to work either exclusively or in combination with working from home. The reasons for consuming mints and gum, such as to help with concentration and freshen the mouth on-the-go, are therefore even more relevant to shoppers as we start the new year.
"There are 30 million gum chewers in the UK, and we're seeing an increase in fruit gum frequency driven by the introduction of new teenage and young adult shoppers to the category," said Kim McMahon, Product Manager, Mentos UK.
"Our pioneering Mentos Pure Fresh range has led the fruit gum trend for over seven years, delivering invigorating tastes that consumers love. These flavours are relatively unconventional compared with traditional mint, providing that point of difference and indulgence, whilst the sugar-free aspect targets the health-conscious too. That's why we're investing heavily in the range this year – watch this space! Retailers should consider adding Mentos Pure Fresh Cherry, Tropical and Bubble Fresh to their till points to make the most of this demand."
Mentos Pure Fresh Top-Sellers
1. Mentos Gum Pure Fresh Cherry 15g x 24
2. Mentos Gum Pure Fresh Tropical 15g x 24
3. Mentos Gum Pure Fresh Bubble Fresh 15.5g x 24
4. Mentos Gum Pure Fresh Mint 15.5g x 24
5. Mentos Gum Pure Fresh Spearmint 15.5g x 24