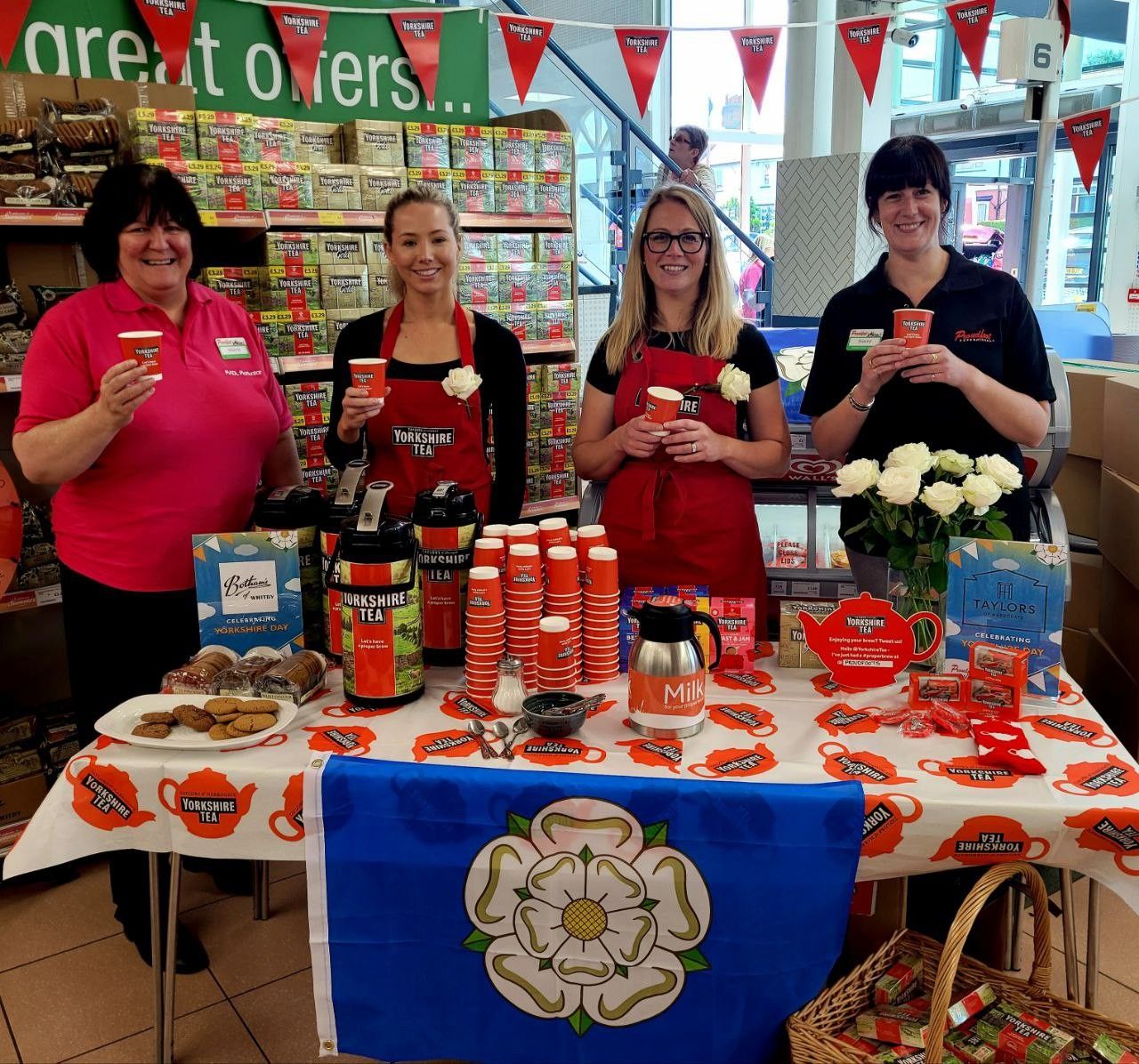 Scarborough retailer Proudfoot Group has organised an in-store tasting event for customers at their Newby store on Monday to mark Yorkshire Day.
The popular annual event, which returned after a three-year break due to the pandemic, took place at Proudfoot's Scalby Road supermarket and showcased food and drink from a wide variety of local suppliers, including Beacon Farm Ice Cream, Cooplands, The Original Baker, Wold Top Brewery, Masons Yorkshire Gin, McCainand many more.
Shoppers also had the opportunity to sample foods from Proudfoot's own deli and butchery counters, as well as a t selection from the Co-op own brand range.
"We've always been proud to support Yorkshire suppliers and our annual Yorkshire Day event showcases some of the quality, local produce available, whilst encouraging the local community to celebrate our wonderful county with us and sample some of the best of what Yorkshire has to offer," Valerie Aston, co-director of the Proudfoot Group, said.
In addition to plenty of opportunities for product sampling, the day also offered prize draws, giveaways and face painting, as well as a raffle which raised £412.75 for the store's Making a Difference Locally fund, which supports local causes with donations.
"The event allows customers to meet the passionate people behind the local produce they're enjoying and we received some fantastic feedback from customers and suppliers alike, with them commenting on what a great atmosphere and lovely experience it was on the day," added Valerie.