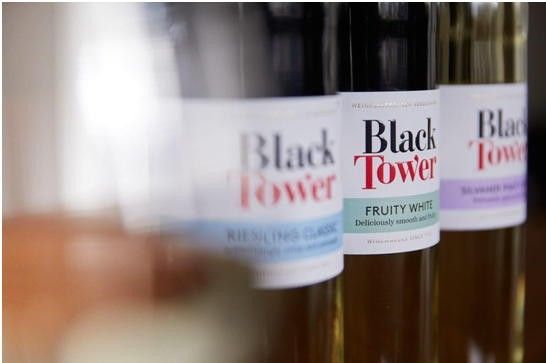 Price tag is the top factor influencing the purchase of wine, followed by the comforting tastes and the curiosity as to where our grape comes from, a new research has found.
The results of a survey by Black Tower released today (18 February) to mark the National Drink Wine Day reveal price (27%), familiar taste (20%) and countries of origin and grape variety (20%) as the top three factors that influence our choice in wine.
When picking a bottle, 37 per cent look to spend on average £5-£8, according to the survey.
The research has also shown that brits are now enjoying wine alongside other hobbies or as part of an activity and sampling new alternatives to their favourite tipple.
Almost a quarter of Brits are accompanied by a glass of vino on a Zoom quiz at least once a week, with the number increasing to 41 per cent among 18– 24-year-olds.
With nearly half (45%) of British men saying that they indulge with a book at least once a week, 22 per cent of females enjoying weekly wine tastings over the last year, more than half of Brits having done so listening to music and over 25 per cent drinking whilst playing board games, it seems many of us are learning to appreciate wine, rather than binge drinking their way through lockdown.
In fact, 10 per cent of wine drinkers feel more knowledgeable about wine than a year ago while just under 1 in 5 (19%) of wine drinkers say they have tried new styles since the first lockdown in March.