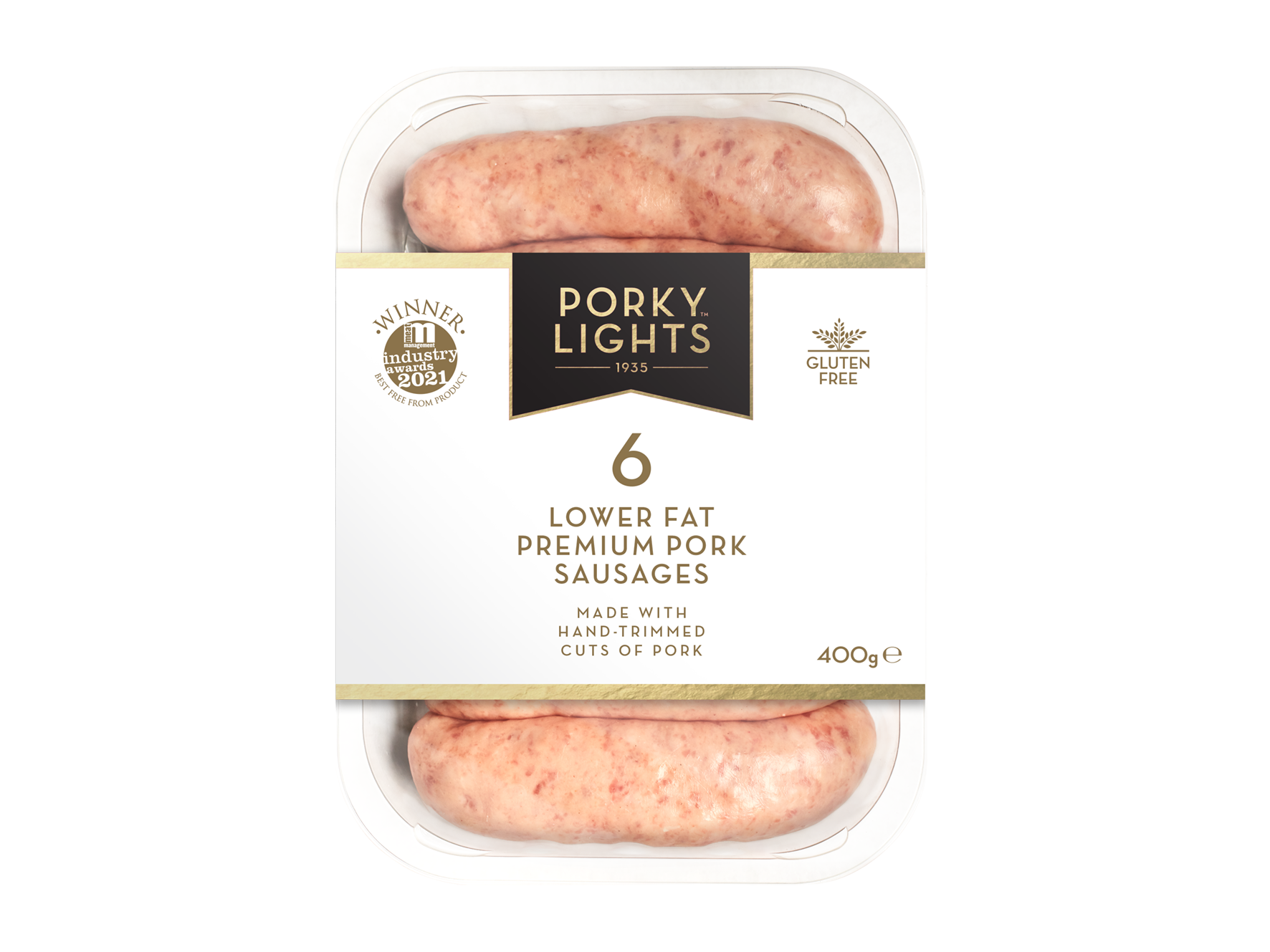 With health and wellbeing currently one of the UK's biggest consumer trends as a result of the pandemic, Surrey based, family-run sausage manufacturer, Porky Whites Ltd is helping a growing number of retailers and wholesalers expand their current meat ranges with reduced fat and gluten-free lines.
Porky Whites' lighter options deliver all the delicious taste consumers expect from their favourite foods, but with less of the fat.
Retailers and wholesalers looking to bolster their meat range or introduce gluten-free options can work side-by-side with Porky Whites' handpicked technical and NPD team to create bespoke solutions that maximise value without compromising quality. All Porky Whites' products are available in fresh, frozen and IQF formats and can be produced to meet gluten-free requirements.
"Branded or own-label, we guarantee a bespoke service tailored to your individual requirements," said Fran Wyatt, Porky Whites' Managing Director. "We're a small, family-run business, and very adaptable. And if you're looking for unique flavours in regular or gluten-free options, you have our word that the products you create with us will remain unique to you."
Confirming their reputation for outstanding quality, Porky Whites recently bolstered its award cabinet with another win for its popular branded pork products. Porky Lights Lower Fat Sausage has been voted the winner in the Best Free From Product category, in the 2021 Meat Management Industry Awards, Britain's biggest event for the meat industry.
The "Best in class" bangers, Porky Lights Sausages are a six-pack of lower fat, premium pork sausages, made from prime cuts of lean hand trimmed pork. Gluten-free, lower in fat, low in sugar, and delicately seasoned, they come in at 55 per cent less fat than their Porky Whites big brother. The Porky Lights range also includes lower fat, premium Steak burgers. The Porky Whites "Light" collection is available through all major UK retailers, and is part of Porky Whites' wholesale and foodservice range. Porky Whites also dispatch internationally.