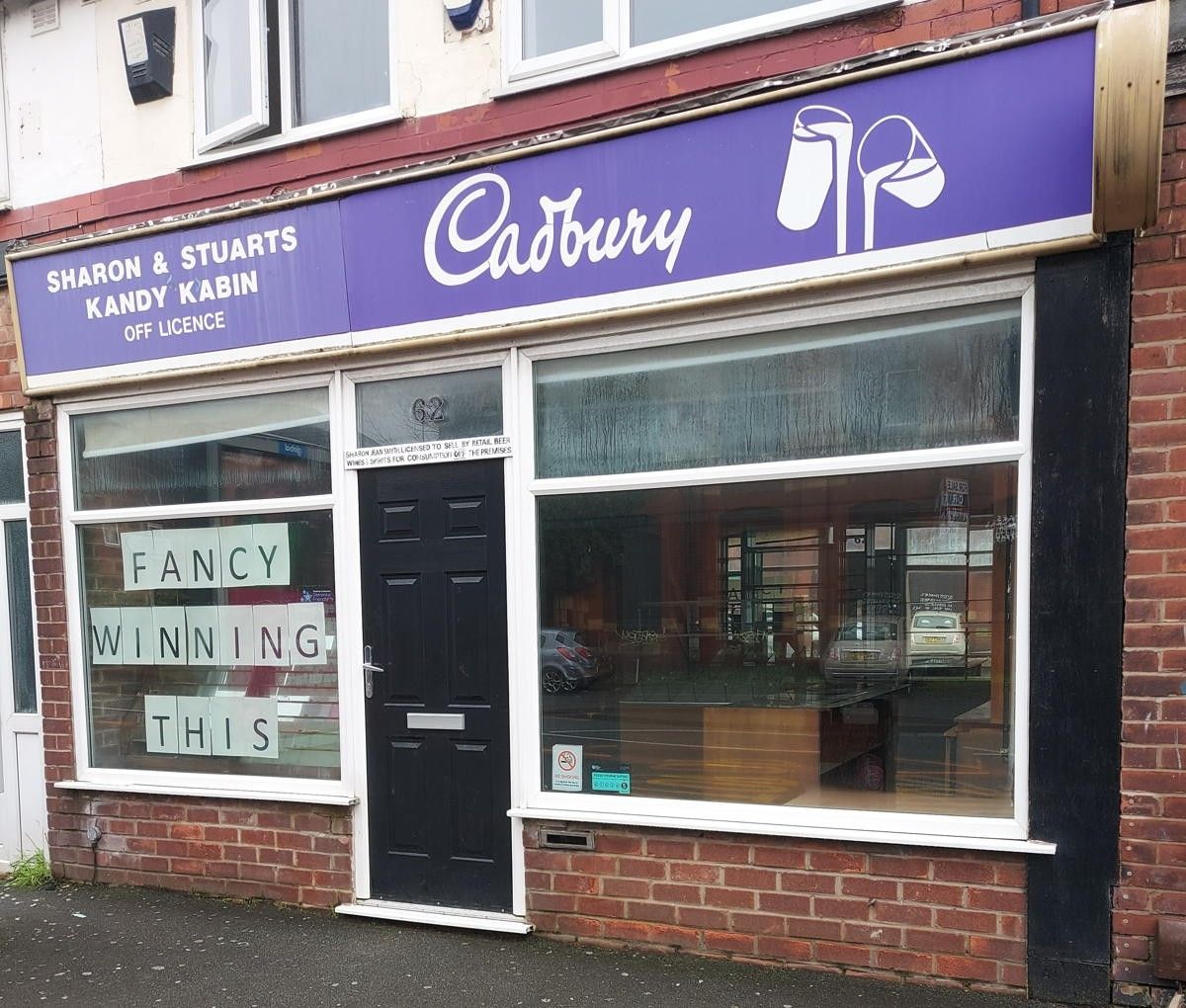 A popular former corner shop in Salford which served the community for over two and a half decades is being raffled for just two pounds.
Alex Smyth and her brother Tom are holding the raffle for Sharon and Stuarts Kandy Kabin on Langworthy Road, Salford – an off-licence and sweet shop which doubled up as a community hub till it closed in 2016 after their mother Sharon was diagnosed with oesophageal cancer.
"My mum and dad owned the Kandy Kabin since 1990. It was my mum's passion. It was so much more than a business, it was like a community hub," Alex said.
Sharon lost her battle in January 2018. Their father has earlier passed away in 2012 at the age of 49.
As the siblings with young families find it impractical for them to continue the family business, they placed the store onto the market in February 2019. Whilst they received as much as six offers on the property, the store and the three bedroom living accommodation to the rear, Alex says nothing materialised due to the current economic situation as finance couldn't be secured.
"I was watching two prize competitions in our local area for houses and I thought what a great idea. What an opportunity it would be for someone to win our commercial property for just £2," she said.
The Facebook page Alex set up for the purpose has seen the community members reminiscing about her parents and the shop.
There are 110,000 tickets available, which can be purchased on Rafall.