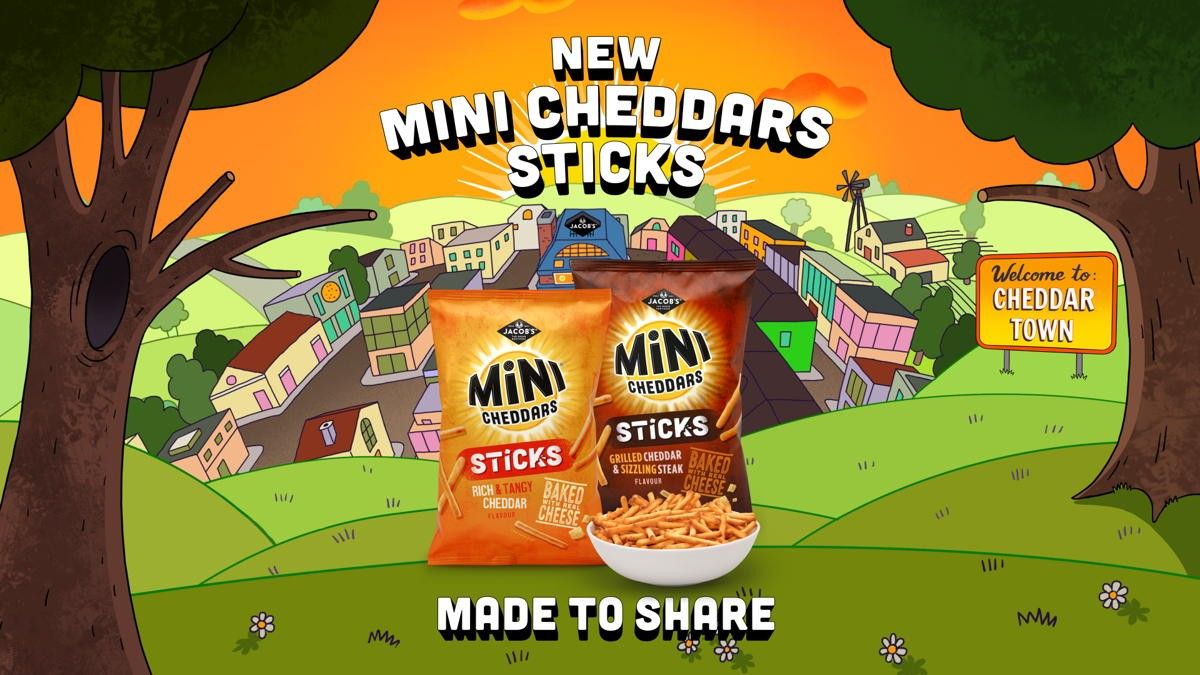 Snacking major pladis has launched a new £4.5 million ATL campaign for Jacob's Mini Cheddars.
The £71.2 million brand aims to further bolster relevancy among 25-45-year-olds to accelerate growth, which currently stands at 8 per cent year on year.
The 'Welcome to Cheddar Town' campaign was launched with a new TV creative first aired on Channel 4 on 12 March. The 7-week campaign will be accompanied by amplification on social media.
The campaign will also be sponsoring 'Friday nights in on 4'. This will see the brand run a series of bespoke idents across Channel 4's Friday night schedule, during some of TV's biggest shows, which will run for 6 weeks.
Jacob's will continue to build on the 'Welcome to Cheddar Town' platform through as eries of sponsorship creatives and social media assets, which spotlight different products from the popular Jacob's Mini Cheddars range.
"This new campaign marks the start of a huge year for Jacob's Mini Cheddars where we're aiming to reignite brand love by playing on the distinctive bright and funnature of the brand with a playful new TV creative," says Christopher Owen, marketing controller at pladis UK&I.
"By bringing the brand to life through the characterisation of Jacob's Mini Cheddars' signature real-cheese flavours, we're able to build strong quality and taste associations and land one of Jacob's Mini Cheddars' USPs – baked with real cheese."
The campaign comes hot on the heels of the launch of Jacob's Mini Cheddars Sticks, which saw the brand move beyond its iconic circular crackers for the first time ever and target even more consumption moments – such as the evening sharing occasion – with bigger, bolder flavours.
The company said the new format has already proved a success, securing a place in the top 20 per cent of sharing snacks in the eight weeks following launch.
"We'd encourage all retailers to stock-up on Jacob's Mini Cheddars core SKUs and NPD to drive incremental sales – particularly among younger shoppers – at a time when brand awareness will be top-of-mind," Owen added.