pladis is aiming another giant shot at snacking with two new mini formats of the UK's bestselling biscuit.
McVitie's Digestives Milk Chocolate Minis have been created to extend the appeal of the iconic biscuit by catapulting it into new occasions, including on-the-go, lunchtime and sharing moments.
McVitie's Milk Chocolate Digestives – which is currently worth £108.8M in retail (+23.1 per cent) – has been reimagined into a bite-sized format. It follows the recent launch of McVitie's White Chocolate Digestives, which saw the brand build on its core range to make it relevant to a new shopper base.
"McVitie's Chocolate Digestives are loved by so many households across the nation, who stock their cupboards with this biscuit bestseller time and time again," says Aslı Özen Turhan, Chief Marketing Officer at pladis UK&I. "However, we recognise that we need to continue to evolve our range to attract new shoppers – including through our bestselling lines – by creating convenient new offerings that will appeal to a new generation of biscuit snackers.
"McVitie's Digestives Milk Chocolate Minis does just that. Our multipack, which contains five individually wrapped snack packs and just 94 kcals per serving, is ideal for lunchbox moments, whilst our pouches are perfect for on-the-go or sharing with loved ones – at a time when the 'togetherness' trend is hotter than ever."
The launches follow pladis's move over the last couple of years to extend its core snacking portfolio by using the latest food trends to create new versions of its most famous brands.
Özen Turhan continued: "McVitie's Rich Tea 'The Light One' was launched in 2022 to give shoppers even more choice on the biscuit aisle, and the product is now one of the most popular non-HFSS SKUs in biscuits."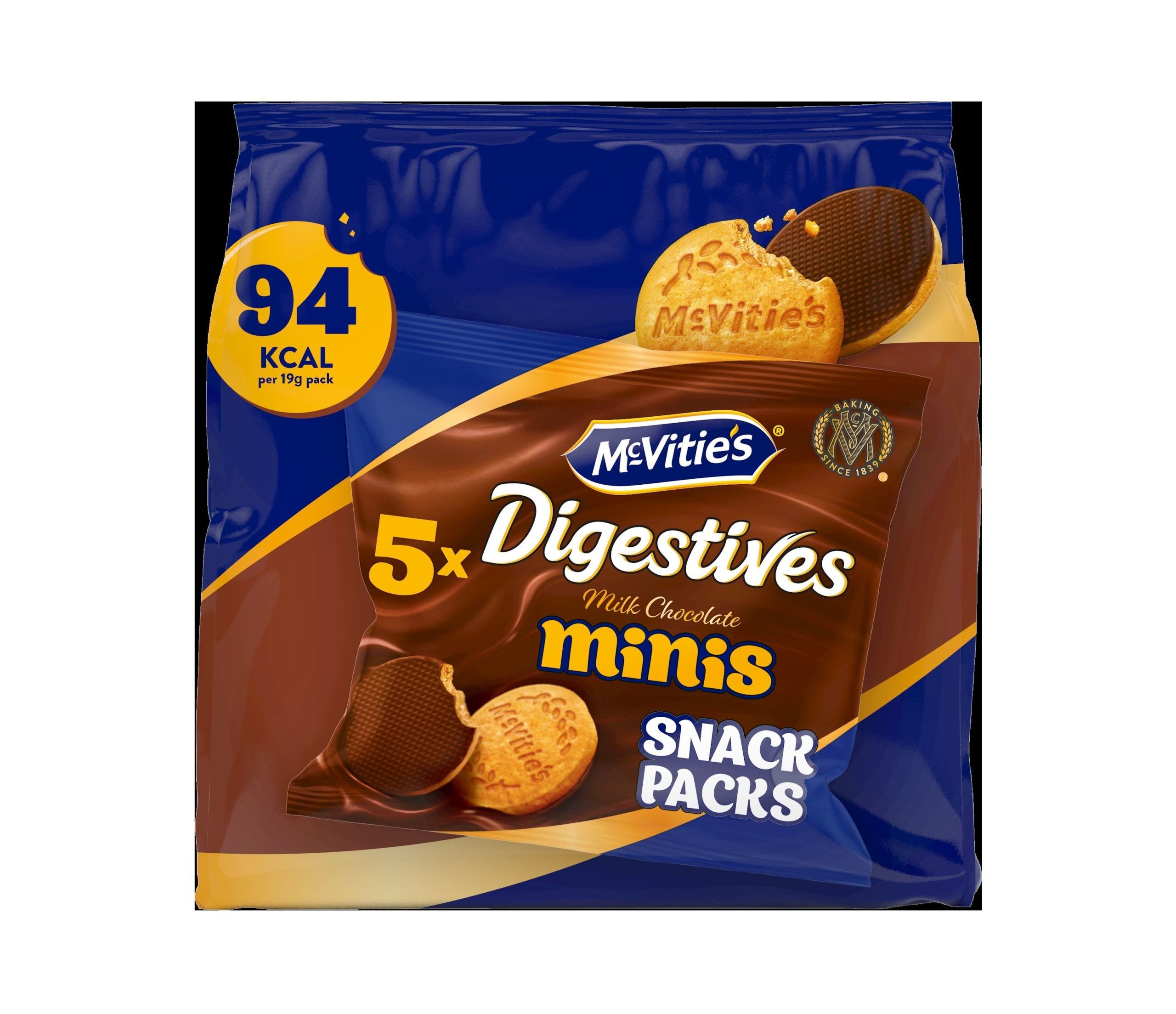 McVitie's Digestives Milk Chocolate Minis will be rolling out in an 80g sharing pouch which – especially for independent retailers – also comes in a channel-exclusive Price-Marked Pack. It's set to help the snacking giant tap into the trend towards evening sharing and moments of togetherness. 
Meanwhile, McVitie's Digestives Milk Chocolate Minis multipack (5 x 19g bags, RRP: £1.25) – containing lunchbox-ready snack packs which each come in at just 94kcals – is available now.