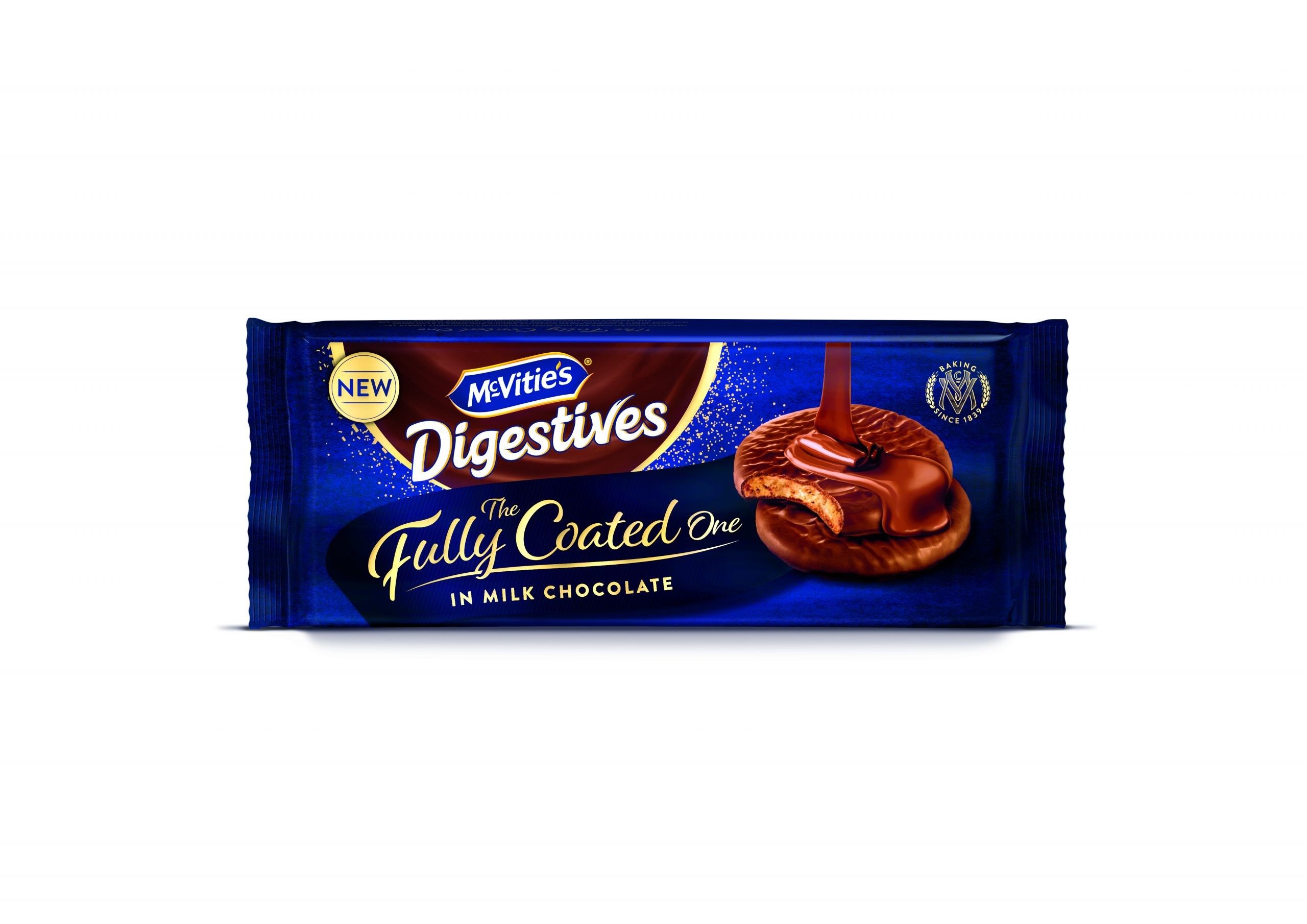 pladis is entering the special treats sub-category with household favourite McVitie's. From January, two of the brand's bestsellers will receive a makeover with the launch of its new, premium "Fully Coated" collection, which will see McVitie's Digestives and McVitie's Hobnobs completely covered in smooth milk chocolate.
The new propositions represent a trade-up opportunity to help retailers unlock incremental sales, adding value to the category.
"No biscuit aisle is complete without two of the most popular brands from our £457 million McVitie's range, McVitie's Digestives and McVitie's Hobnobs," said Emma Stowers, Brand Director for McVitie's at pladis UK&I. It's safe to say that McVitie's leads the everyday biscuits and everyday treats sub-categories thanks to these prominent brands.
"With the launch of our new, premium collection, we're building on the momentum we've generated for the two brands – which were up by +35 per cent between March and September – and delivering an extra special version of the biscuits consumers already love.
"We're confident the McVitie's 'Fully Coated' range will be well-received in the market, particularly because this time, we're making two of our best-loved biscuits the focus. Given current circumstances, we also expect more consumers to prioritise affordable, at-home treats as we move into 2021."