pladis, the leading global snacking company behind iconic brands including McVitie's, Jacob's and Carr's, is expanding its Jacob's portfolio with the launch of TWO new crackers, in a bid to recruit shoppers aged 35+ into the category.
Aimed at injecting even more growth into the Jacob's Cheddars range – which is already posting a year-to-date sales rise of +43.1 per cent – first up is a new Jacob's Cheddars Cheese & Pickle flavour. The innovation joins the savoury biscuits range with a reimagining of an iconic British flavour duo, combining the creaminess of cheddar cheese with the sweet tang of pickle in a tasty, melt-in-the-mouth cracker.
Next, Jacob's is launching Rosemary Mediterranean crackers, which joins the existing Pinch of Salt variant. The new flavour will come in five packs of four, individually wrapped moreish crackers baked with the aromatic taste of rosemary. Ideal to grab and go, the launch is aimed at driving sales amongst younger shoppers seeking on-trend flavours.
"Jacob's has been enjoyed in millions of households nationwide for decades, thanks to our portfolio of full-on flavour crackers and savoury biscuits," says Asli Akman, Marketing Director – pladis UK&I. "But with 28 per cent of sales coming from new savoury biscuit shoppers , there is a clear opportunity to recruit new fans and we are confident that these two new additions to our range – one offering a tasty new take on a classic combination and another that taps into a popular flavour trend – are a great way to appeal to a new generation of shoppers."
pladis has a strong record of launching successful flavour extensions to its Jacob's Cheddars range, including the launch of Jacob's Cheddars Red Leicester in 2022 which, alongside best-seller Original, is now a top 8 branded SKU within flavoured crackers .
"Our experience is that Jacob's Cheddars' innovation brings new shoppers to an already growing category subsegment, so we are really excited by this new addition to our range," Akman added.
"Plus, we know that a significant number of Cheddars Red Leicester shoppers (62 [per cent) have only bought this flavour since its launch , which suggests that flavour extensions are crucial to bringing in incremental opportunities for the category.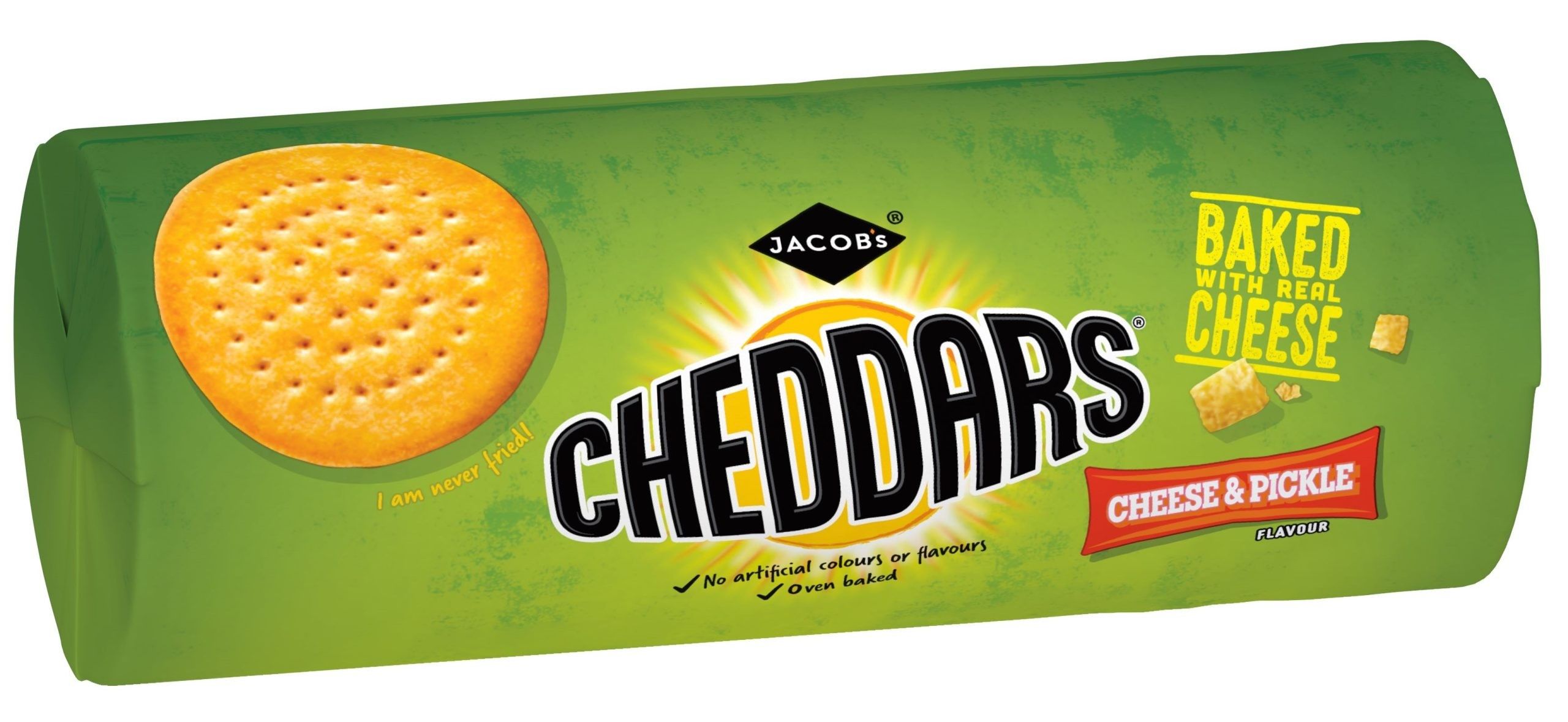 "Meanwhile, our goal with Jacob's Mediterranean Rosemary is to reinvigorate the current Mediterranean portfolio to bring in the most popular flavour combinations, to maximise shopper appeal. With rosemary being one of the fastest-growing flavours in savoury biscuits , making this addition to our range is a clear opportunity to do just that.
"HFSS compliant, Jacob's Mediterranean Rosemary is also individually wrapped, allowing for greater portion control and offering just 42kcals per cracker. This makes the product the perfect choice for shoppers looking for a great-tasting savoury biscuit which is ideal for piling high with their favourite toppings, or dunking into their favourite dips," adds Akman.
"In short, we are confident these two new additions to our Jacob's range will drive incremental sales among shoppers who are after trend-led, full-on flavour snacks."
Jacob's Mediterranean Rosemary will hit shelves from October in 190g boxes of five packs of four individually wrapped crackers (RRP: £1.99). Jacob's Cheddars Cheese & Pickle will follow shortly after in 150g packs at an RRP of £1.25. Both products will also be available to wholesalers and convenience retailers.