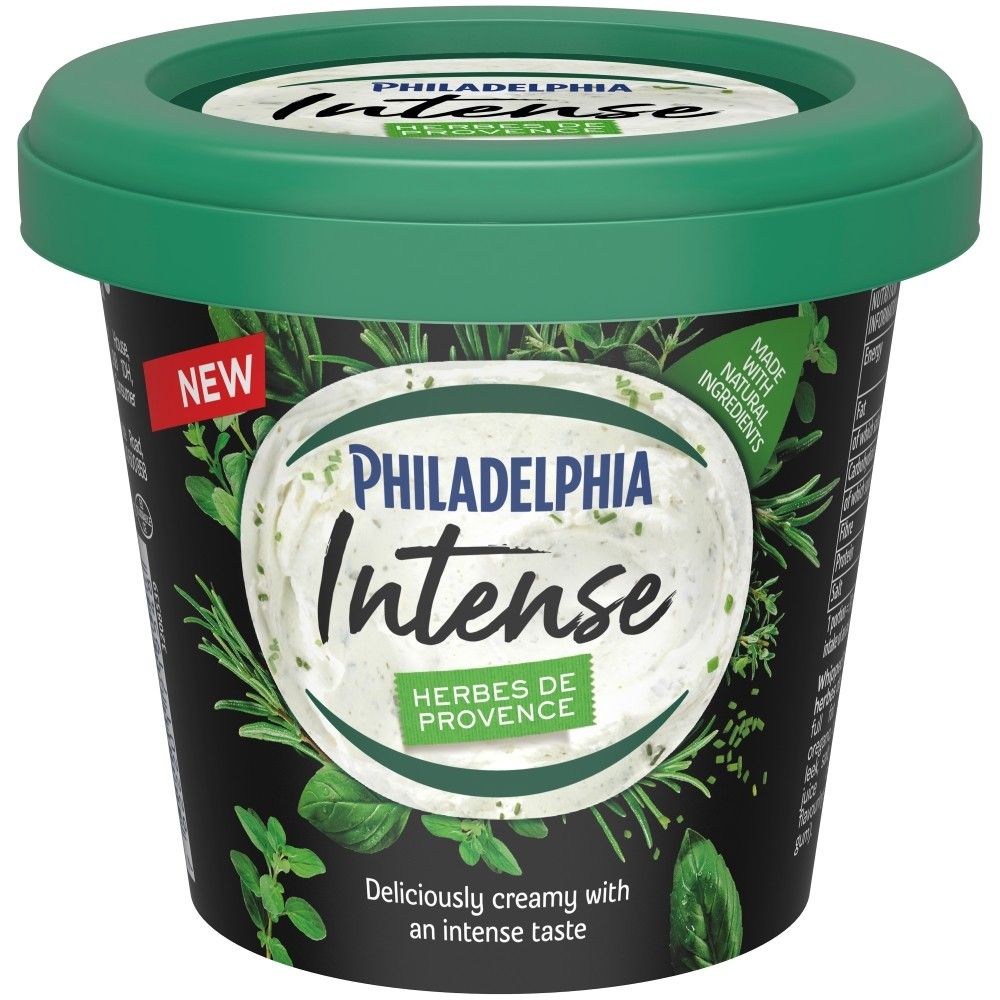 Philadelphia is launching a new, indulgent soft white cheese product this month: Philadelphia Intense. Made with natural ingredients and available in two delicious flavours, the launch of the new Philadelphia Intense range will add a soft white gourmet cheese line to the category that delivers an intense taste experience and an extra creamy, aerated texture. The range will be available in two delicious flavours – Garlic & Herbs and Herbes de Provence – and will meet the demand for quality and indulgence.
"The Philadelphia brand has shown incredible growth over the past couple of years – in fact we've grown 21 per cent," said Brand Manager Nancy Galvin. "So it's the right time for us to leverage this scale and create a new line in the soft white cheese market with the launch of the delicious Philadelphia Intense range. The range will cater to the demand for a more intense flavour and a creamy, spreadable texture.
"Our research suggests that over half of those buying Philadelphia Intense will come from outside the cream cheese category , allowing retailers to attract new incremental sales too. The range is set to be particularly popular with younger adult shoppers looking for that 'treat myself' moment within the category."
Philadelphia Intense has already performed exceptionally well in consumer testing, suggesting the new products will help to drive wider category growth, playing a part in premiumising the soft white cheese category and driving trade-up. The launch will be supported by a significant multi-channel campaign spanning several months, including outdoor, VOD, digital and in-store activity.
Available from September 2022, Philadelphia Intense will showcase distinctive packaging with a re-closeable lid for maximum stand-out on shelf and ease of use for consumers. The tubs will be made from recyclable plastic, reflecting the brand's ongoing sustainability commitments.
Philadelphia Intense Garlic & Herbs // Philadelphia Intense Herbes de Provence
Product Weight: 140g
RRP: £2.25
Case size: 6