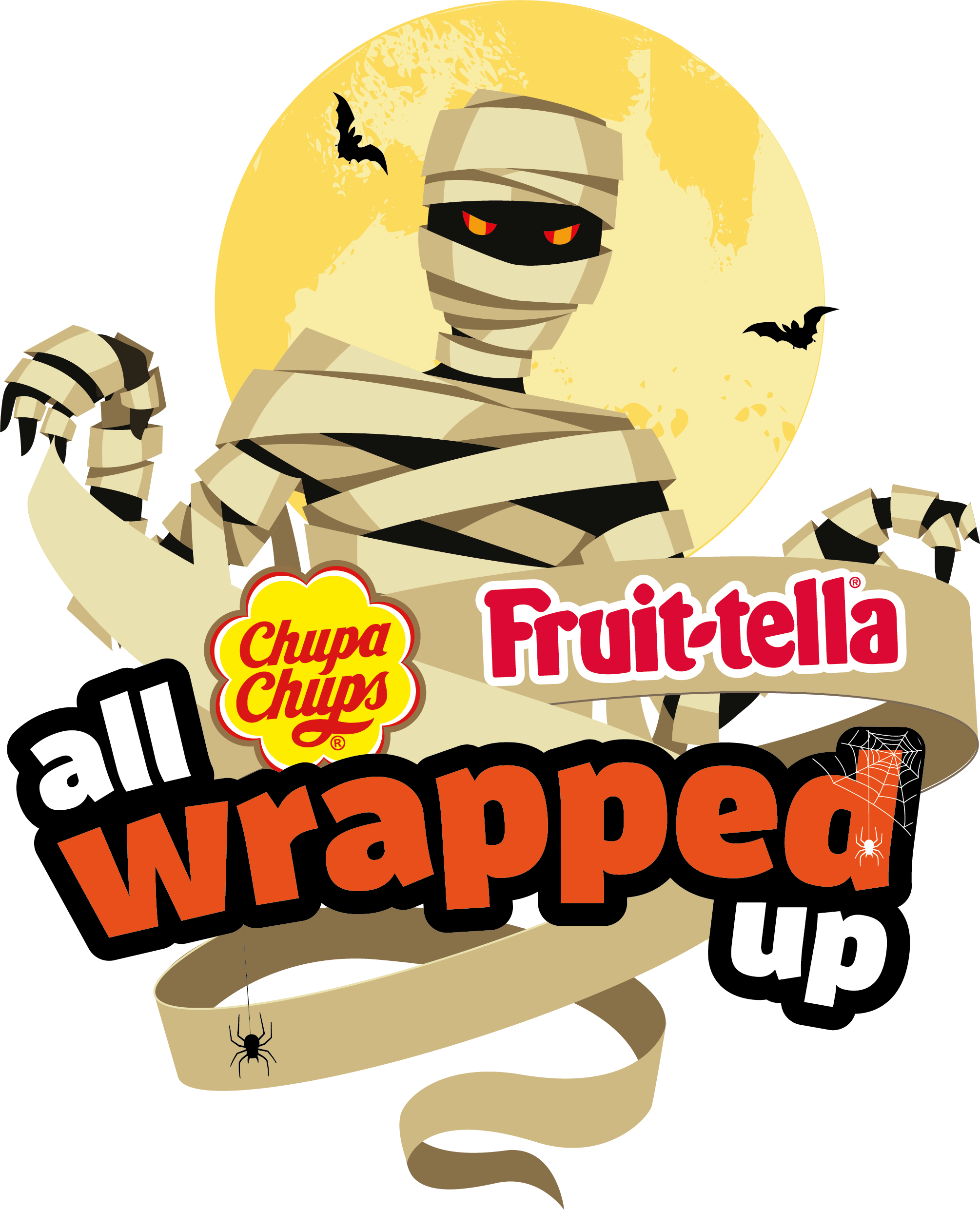 Perfetti Van Melle (PVM), one of the world's largest manufacturers and distributors of confectionery and chewing gum, is launching its biggest-ever Hallowe'en campaign. Titled "All Wrapped Up", it will support sales opportunities ahead of HFSS regulations coming into force next April.
Despite the pandemic, Hallowe'en remained the key season for sugar confectionery last year, with an additional £11.6m sales during the period compared to the eight weeks leading up to it.
The All Wrapped Up campaign, running from September across the Fruittella and Chupa Chups brands, includes £1million of multimedia support expected to generate over 135million impressions, as well as new product launches to drive awareness during the prime confectionery event.
PVM is adding two new Chupa Chups lines, giving more space to the increasingly popular all-year-round wrapped sweet formats and helping to drive growth in sales beyond the seasonal period.
One of the top five wrapped Hallowe'en brands in the UK, new Chupa Chups' Sour Lollies contain 10 individually wrapped cherry, apple, and lemon flavoured pieces, providing the ideal Trick or Treat option.
Building on the growing trend of portion-controlled pack formats, the second launch is a fun new 300g tub, containing 32 individually wrapped fun family favourites such as Classic Lolly and Mini Lolly, all within a reusable, recyclable plastic tub in the shape of the iconic Chupa Chups logo.
Most importantly for the grocery channel, both launches will be supported at store level by visits from the PVM field sales team to selected outlets who will be creating festive in-store displays using Halloween-themed POS.
Teaming up with Craft Factory, PVM will be raising mass awareness of Fruittella through a series of Spooky Sunday videos encouraging consumers to get involved in seasonal activities such as pumpkin carving and costume creation. Content will then be amplified on Pinterest, reaching one in three mums in the UK and capitalising on the 14.7million Halloween-related searches users make on the site every year.
The Chupa Chups Charm challenge, which will see the brand partner with TikTok influencers, turning the much-loved lollies into metaphorical wands that once tapped on the screen, will create a before and after mechanic that users can engage with for Halloween makeup and costume transformations all under the bespoke hashtag #ChupaChupsHalloween.
As well as being amplified on TikTok, broader awareness of the content will be generated through Snapchat advertising and interactive in-app filters.
Unmissable vinyl-wrapped POS D6 displays are acting as final prompts to purchase for consumers of both brands for the full campaign duration, driving relevance and boosting sales at key grocery locations.
"Halloween continued to be the most important season for confectionery last year, that's why we're starting our activity in September and investing heavily through our above the line 'All Wrapped Up' campaign, including new product launches and in-store support for retailers," said Jas Ghag, Senior Category & Insights Executive at Perfetti Van Melle.
"This year, we're focused on ensuring retailer needs are met with a range that is popular beyond the seasonal period. Our offering combines consistent best sellers with on-trend additions with a clear focus on all year round wrapped sweets that gives more space to those lines that are growing in popularity."
For more detail on how to stock and get PVM Hallowe'en displays, retailers should contact [email protected]