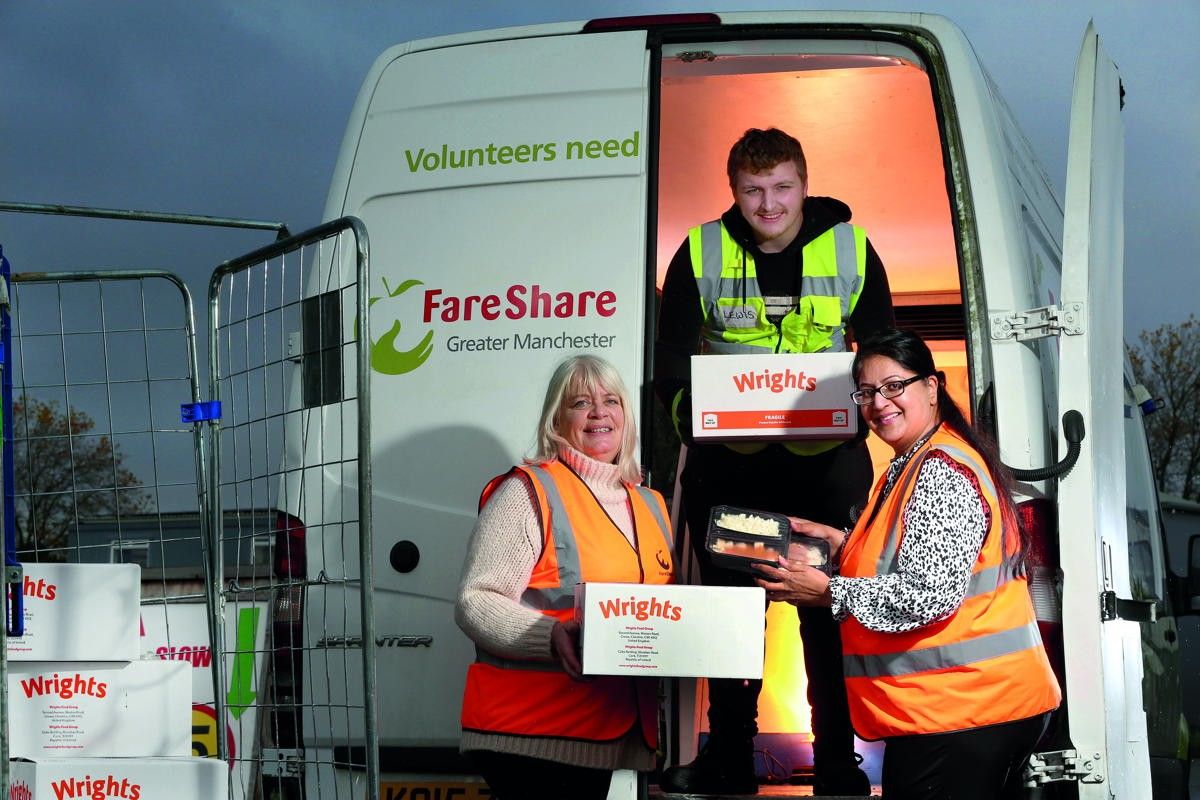 Food manufacturing specialist Wrights Food Group said it is donating a selection of its premium products to charities and people facing food insecurity through its partnership with food redistribution charity FareShare.
Wrights Food Group, which supplies savoury and sweet bakery products as well as ready meals to some of the UK's leading retail and foodservice operators, is including ready meals, sausage rolls and mince pies in its donation to FareShare Greater Manchester.
The food will be shared out through the charity's network of over 200 charities and community groups, helping to support its work which last year resulted in saving 3,405 tonnes of food from going to waste while providing enough food for over eight million meals.
"The range of foods that we're able to donate to FareShare Greater Manchester has a best before date of between eight to18 months and is in perfectly good condition," Reshima Bungar, technical director at Wrights Food Group, said.
"As a business and a team, we wanted to make sure it didn't go to waste and our partnership with FareShare is a perfect way of ensuring our quality, frozen meals and savoury items end up in the homes and with the families who need them the most."
Miranda Kaunang, head of development at FareShare Greater Manchester, said: "We're delighted Wrights Food Group has been able to support FareShare Greater Manchester with deliveries of surplus food. The donations will be sent to frontline local charities and help people facing food insecurity, at a time when communities need it most."
One of the UK's leading family-owned bakers, Wrights Food Group operates from its two-site £30 million state-of-the-art manufacturing facility in Crewe and includes 15 high street stores across the North West. It produces sweet bakery and more than three million savoury products per week for the foodservice, bakery and the retail sectors.