One Stop is working with its three key partners, FareShare, OLIO and Too Good To Go, to strengthen its fight against food waste and food poverty.
The convenience retailer has developed internal processes to co-ordinate these partnerships and is joining their campaign to redistribute 200 million meals over the next year.
While FareShare, the UK's biggest food redistribution charity, provide food for vulnerable people and families in many communities across the country, OLIO and Too Good To Go bring a technology focused approach to these issues, by offering local communities' food close to its sell by date on their apps.
OLIO is a free sharing app where local 'Food Waste Heroes' collect the surplus food from stores and then redistribute it to their local community using the app. The Too Good To Go app on the other hand offers people in the community the chance to purchase a variety of surplus food at a heavily discounted rate through Magic Bags.
To ensure that these partnerships are as co-ordinated as possible, One Stop implemented an initial trial with both of the app-based partners, with the trial running for three months across 130 One Stop Stores. The surplus food saved during that trial alone was the equivalent of 7,000 food bank meals.
Following the success of the trial, the convenience retailer rolled this out across all of its stores.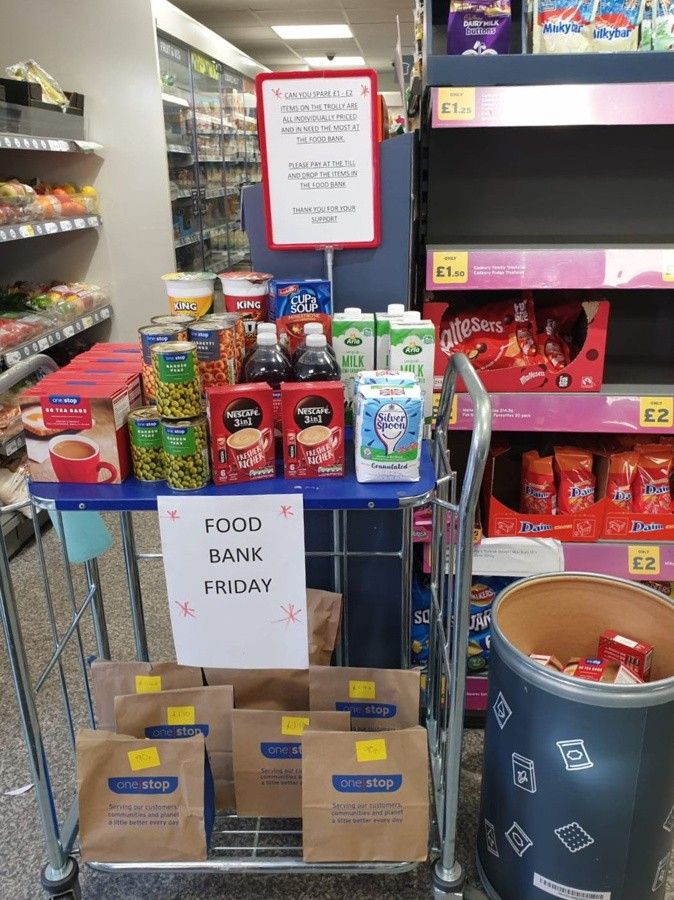 The trial was an opportunity for One Stop to develop internal processes, to make sure that food collections either by customers or volunteers ran as smoothly as possible. This has involved employee training and in June 2022, One Stop created a surplus food waste process. This new approach has allowed the company to effectively manage OLIO and Too Good To Go orders in all 700 company owned stores. To date this process has saved over 20,000 meals through Too Good to Go and over 90,000 meals via OLIO.
"Over the last couple of years, we have really accelerated our food waste reduction activities. We began our partnership with OLIO and Too Good To Go in 2021. The initial trial was so successful and saved so much food, that we've now rolled this out to all our stores," Neil Thomas, One Stop's head of transformation, said.
"As a company, we believe in the many social and environmental benefits of eliminating unnecessary food waste. The partnerships we have formed will allow us to effectively redistribute this food and strive towards this goal."
The company has further strengthened its bond with both OLIO and Fareshare, joining their campaign to redistribute 200 million meals over the next year. One Stop has donated and raised nearly £100,000 over the last year alone for Fareshare.
Thomas added: "At One Stop, we are proud to be part of this movement. Putting food into the hands of those who truly need it and save it from being needlessly thrown away."