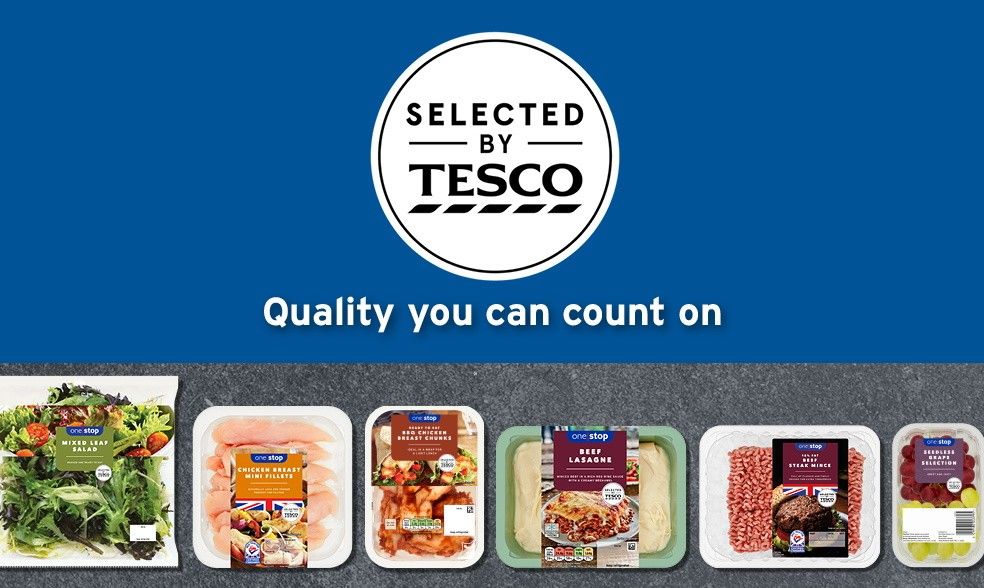 One Stop has launched its new Selected by Tesco range across all its stores in a brand redesign which illustrates the link between One Stop own label fresh food and Tesco.
There are now over 160 products in the Selected by Tesco range of chilled food products, including fruit and vegetables, meat, fish, dairy, ready meals and desserts, which are stamped with a new Selected by Tesco logo, in all One Stop stores.
"I am proud of the work that's gone into developing Selected by Tesco," Sarah Lawler, One Stop Stores managing director, said.
"The products represent excellent quality and are sourced from the same producers and suppliers as Tesco. The new branding approach provides our customers with extra confidence in the sourcing of the range."
One Stop said the 'Selected by Tesco' stamp represents a significant step in its own label journey. This month the company will be supporting the launch of the full Selected by Tesco range with a marketing campaign, covering both in-store and digital activation. The message of the campaign speaks for itself: 'Quality you can count on'.
The retailer has unveiled the packaging redesign of its own label lines in May this year.