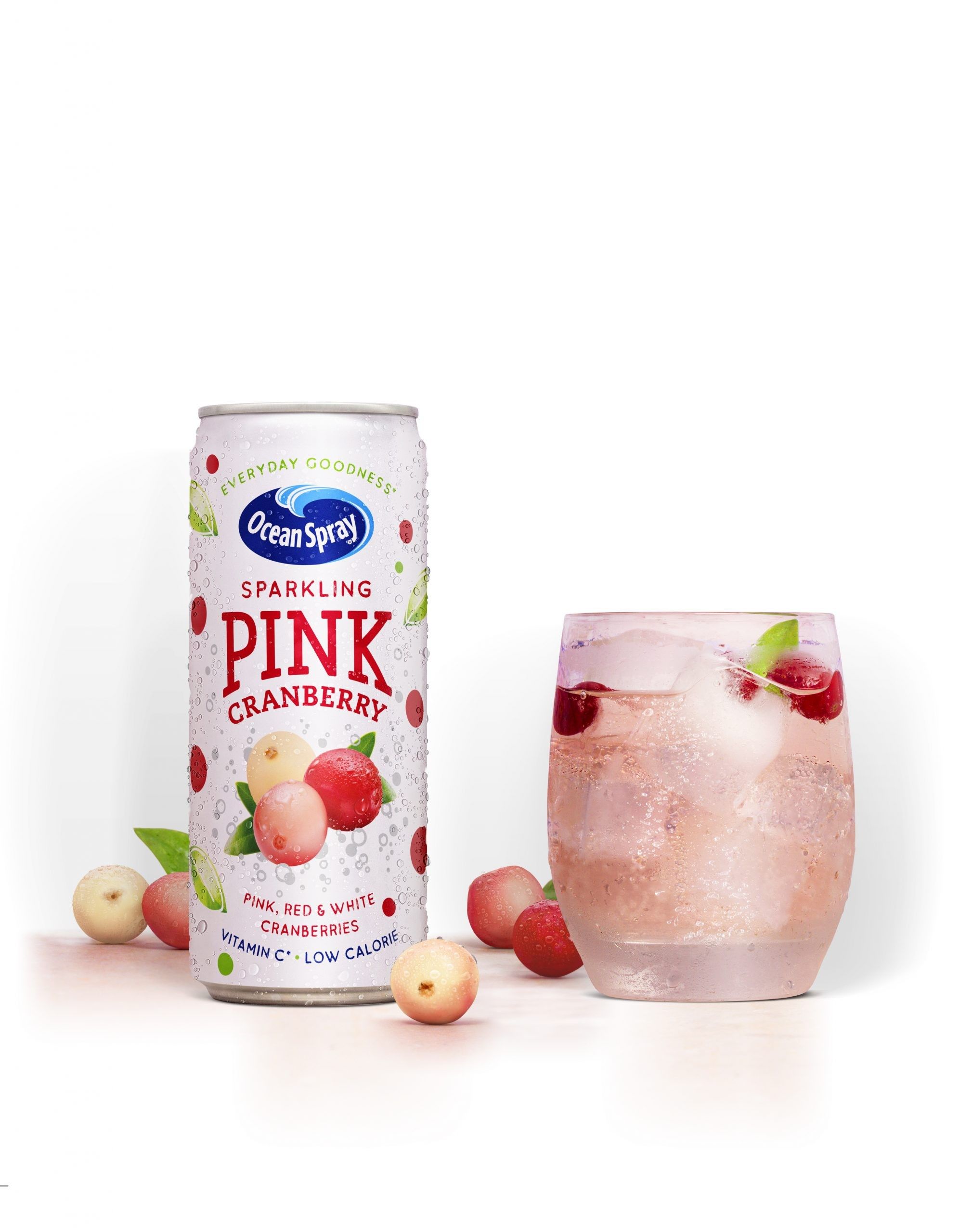 Ocean Spray, the cranberry juices, juice drinks and dried cranberries brand, which is currently experiencing brand growth of +13.2 per cent in the UK, is launching an innovation for summer 2021: Sparkling Pink Cranberry, a natural, cranberry-based carbonated juice drink with added vitamin C which is low in calories and sugar, aimed at bringing healthier choices to the on-the-go fixture and sales benefits for retailers.
Launching in May 2021 with a core campaign message, "Bubbles with Benefits", the new natural sparkling drink is arriving into retail at a time when making healthier diet choices is at an all-time high, lockdown restrictions are lifting, more consumers are getting out and about and, as a result, are looking to make impulse purchases from front of store for consuming on-the-go.
A fusion of pink, red and white cranberries, giving the product its colour and its name, Ocean Spray Sparkling Pink (330ml, £1.29) is designed to meet the lifestyle and wellness needs of health conscious women aged 35-54 who are currently underserved in on-the-go when it comes to healthy carbonated soft drink choices.
Pink will initially available through independent stores, and will benefit from £0.5 million of marketing support.
Commenting on the launch, Caroline Bethell, Managing Director for Europe for Ocean Spray said: "Sparkling Pink has been a long time in the planning and we are extremely excited to finally unveil it at a time when the nation is entering a new phase of positivity following the pandemic.
"We know consumers are looking for healthier carbonated soft drinks for a variety of on-the-go occasions. The 'naturally sparkling' segment of soft drinks is also showing significant growth.
"With 80 per cent brand awareness for Ocean Spray in the UK and our ready-made customer base who already know and understand the health credentials of the brand, we believe Ocean Spray is perfectly positioned to bring this target consumer into the category – and in particular into front-of-store – through the launch of Sparkling Pink."