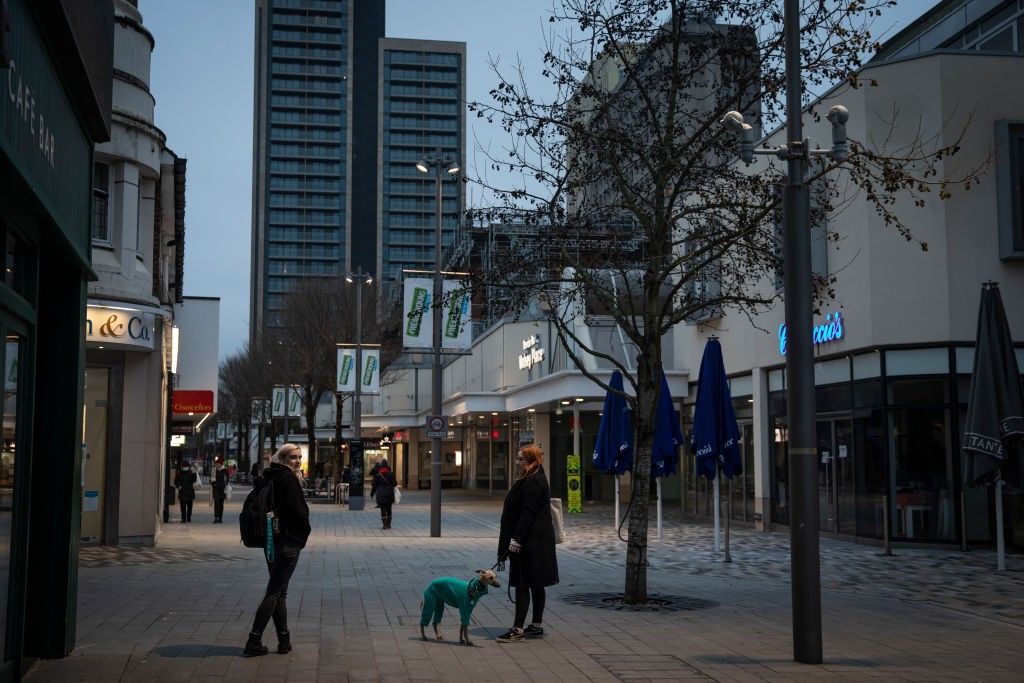 As Chancellor Rishi Sunak is getting ready to present his Budget on Wednesday (3 March), 45 MPs from his party representing northern constituencies have written to him urging a cut on business rates.
The members of the influential Northern Research Group of Conservative backbenchers, led by the former minister Jake Berry, called on the chancellor to "make make sure that once people can go shopping again, they have high streets to go back to."
In the letter, the MPs, many of whom represent traditional Labour seats won by the Conservatives at the last election, demanded to reduce business rates from about 50 per cent of market rent to around 35 per cent.
"Such a tax cut, which would have a profound impact on the viability of high street retailers, large and small. There are a number of ways in which such a reduction in rates can be made revenue neutral," they pointed out in the letter.
The MPs have also called on the chancellor to 'level the playing field' between bricks and mortar and online retail noting that "online retailers currently face a lower proportion of rates per sale  than physical shops."
"This rebalancing of the burden of retail taxation would also better reflect changing patterns of consumer behaviour, accelerated by the pandemic, and support efforts to build back better once lockdown comes to an end," they said.
Sunak on Sunday promised to help the UK economy through a gradual lifting of lockdown measures that will last at least until late June. But he also said he would "level with people" about how Britain's 2.1 trillion-pound debt pile would carry on growing without action.
"This is not something that's going to happen overnight. Given the scale of the shock we've experienced, the scale of the damage, this is going to take time to fix," Sunak told Sky News on Sunday.
"But it's important … to also have strong public finances over time."
Sunak declined to comment on specific tax moves – including a widely reported plan to raise corporation tax – ahead of his budget speech.
The business rates holiday on retail, leisure and hospitality premises, announced early in the pandemic, is reported to be extended in this week's Budget.
Britain has suffered the biggest COVID-19 death toll in Europe and the heaviest economic shock among big rich countries, according to the headline measures of official data.
In response, Sunak has racked up the country's biggest ever peacetime budget deficit to protect jobs and help businesses, and to increase funding for health and other services.