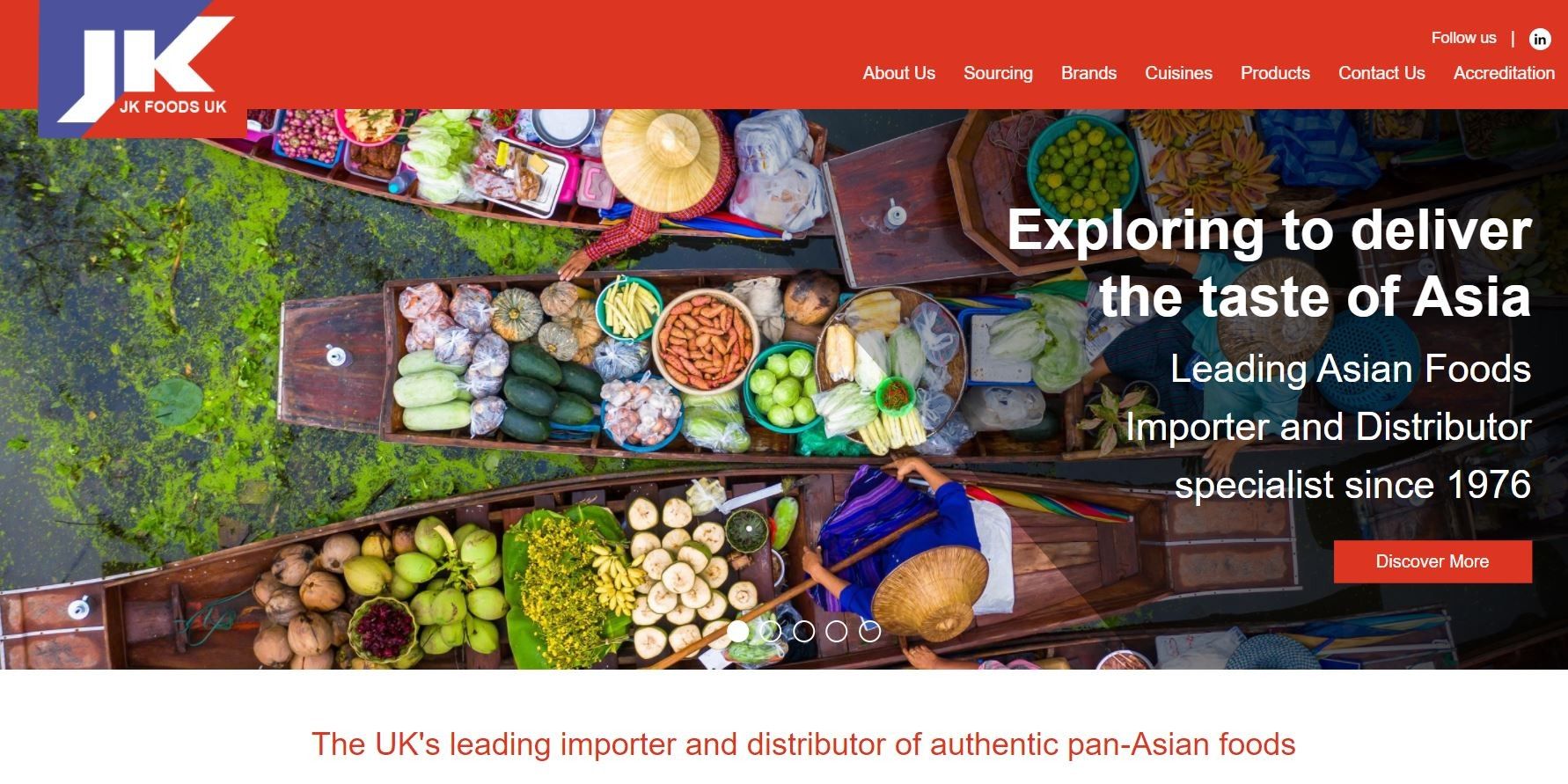 JK Foods, the specialist pan-Asian food importer and distributor, has launched two new websites focusing on the company's "foodie" experience and expertise in sourcing products from around the globe.
The new website for JK Foods (https://www.jkfoods.co.uk/) has been designed to give customers a user-friendly experience, with improved navigation and functionality to help them find products and brands. Fully mobile-compatible, it also features JK Foods' new 2022 catalogue containing details of 1,600 SKUs across all the main pan-Asian cuisines including Japanese, Chinese, Thai, Korean and Vietnamese.
The second new website, for JK Foods' own Tiger Tiger brand (https://www.tigertigerfoods.com/), gives customers a flavour of Tiger Tiger's comprehensive range of authentic Japanese, Chinese, Thai and Indian food and ingredients. Visitors to this site are also able to keep up to date on Tiger Tiger's social media activity through links to the brand's Instagram and Facebook channels.
"While updating and refreshing the look and feel of the websites, we also enhanced the user experience to ensure it's easier for customers to find all the information they need, and to make browsing all the more enjoyable. They're a great way for us to really tell the story of our products, all of which now look great whether you're viewing on desktop, tablet or mobile," said Debbie King, Sales & Marketing Director at JK Foods.
"The focus on our unique experience of sourcing authentic pan-Asian foods also makes each of these new sites a great resource for both retail customers keen to extend their world foods offering, and for hospitality businesses seeking inspiration to help them keep on top of global trends and flavours," she added.
"With 2022 being the Year of the Tiger, it's definitely our Tiger Tiger year!"