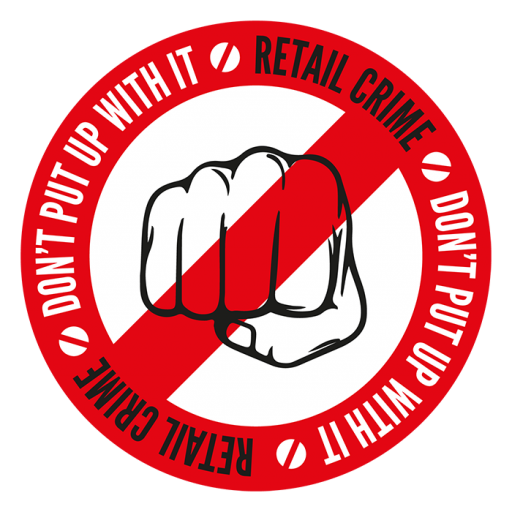 A new awareness-raising campaign urges Scottish shopkeepers to report every single criminal act in their stores to police in a mission to tackle the 'costly and traumatic' issue.
The 'Don't Put Up With It' campaign, spearheaded by the Scottish Grocers' Federation (SGF), exhorts retailers to not suffer silently as victims of crime.
The campaign follows the passing of the Protection of Workers (Scotland) Bill last month which gives shop workers stronger protection against abuse and assaults.
John Lee, SGF head of policy and public affairs, said all incidents must be reported for the act to be effective when it comes into force later this year.
"No-one should have to put up with thefts or suffer abuse, threats or violence as they go about their work. So, our message to retailers is clear: Don't Put Up With It. Tell the police.
"We are delighted that the Protection of Workers Bill has been passed. But for that to be truly effective when it comes into force, retailers must report all crimes that happen in their stores."
The campaign will feature real life testimonies to emphasise the damaging effect this criminal behaviour has on retail staff.
"Some of what our shop staff have to put up with can be frightening and disgusting. As an industry, we should not have to sit back and tolerate it. This new law must be a watershed. The rights of retailers will never have been stronger. We need to make it clear that there is no room for crime in Scotland's stores," Lee addeed.
The campaign is being funded by a £50,000 package from the Scottish Government to tackle retail crime. SGF will work closely with the charity Crimestoppers, its youth programme Fearless and Police Scotland to spread the message.
"Shop workers play a crucial role in our communities and their outstanding dedication and sacrifice throughout the coronavirus (COVID-19) pandemic has only emphasised this," Scottish Community Safety Minister Ash Denham said.
"Our awareness campaign encourages everyone to be respectful and think about how they interact with shop workers."
Former SGF president Abdul Majid, who has won an MBE for services to retail in the Queen's New Year Honours, is among the convenience store owners supporting the campaign.
Majid, who has served the community of Bellshill in North Lanarkshire for 38 years, said: "I have seen what a devastating impact crime can have on retailers, their staff and customers. We should not have to put up with it.
"We need to make sure that our stores are safe for ourselves, our staff and customers. To do that, we must ensure that retail crime is taken seriously. Police Scotland and the Scottish Government need to know how big the problem is."
Police Scotland Assistant Chief Constable Steve Johnson has urged retailers and their staff to speak out, supporting the campaign.
"Verbal or physical abuse isn't an acceptable part of anyone's job, including retail workers," ACC Johnson said.
Research has found that there are more than 400 incidents of violence and abuse towards retailers across the UK every day, with crime costing the sector more than £2 billion a year.
SGF urged retailers to show their support for the campaign by posting on social media using the hashtag #dontputupwithit. Material that can be displayed online and in-store can be downloaded from the dedicated campaign website.
Details about crimes should be reported to Police Scotland on 101. Call 999 in an emergency. Information about those responsible for offences can also be passed anonymously to Crimestoppers on 0800 555 111.