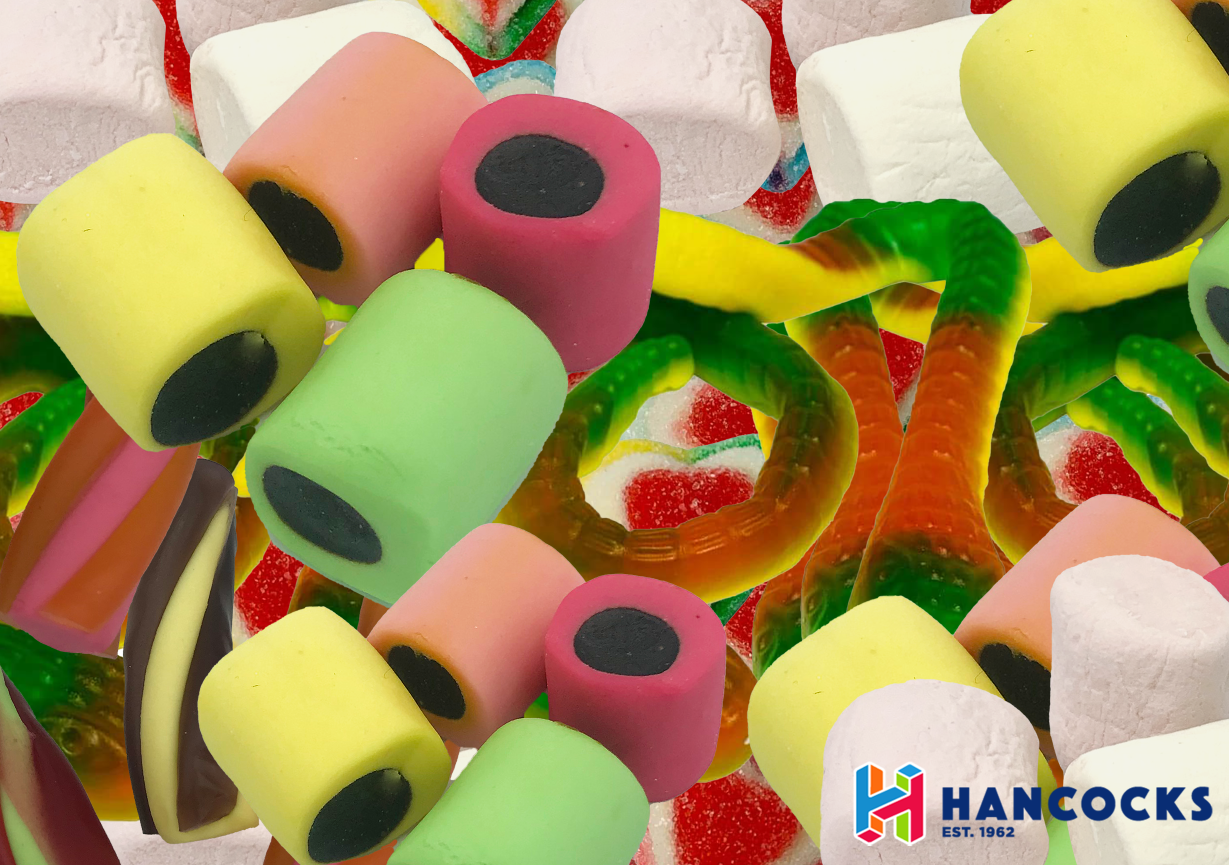 The leading confectionery wholesaler, Hancocks, has added ten new items to its ever-growing pick and mix range.
New gummy sweets and flavoured candy from Kingsway have been added to the range, along with seven different varieties of Makulaku liquorice and veggie marshmallows from Vidal.
Kingsway Sugared Multi 3D Hearts are a colourful addition to any confectionery display. The fruit flavour gummy sweets have a sugar coating and come in 1kg bags for a cost price of £2.99.
Pick and mix favourites Kingsway Yellow Belly Snakes are a hit with children and adults alike. Also packed in 1kg bags priced at £2.99, they are soft to bite and bursting with delicious fruit flavour.
The Vidal Veggie Marshmallows are bursting with vanilla flavour and come in classic pink and white. Suitable for vegetarians and gelatine free, they are sold in 1kg bags, priced at £3.99.
Each new Makulaku liquorice sweet comes in a 2kg bag for £6.49, with a profit margin for sellers of 60 per cent. Varieties include the Apple Stripe Liquorice, Giant Filled Liquorice and Banana Stripe Liquorice.
"We have some exciting new products launching both instore and online at Hancocks. The pick and mix items are a firm favourite amongst sweet-toothed Brits," said Chris Smith, Marketing Communications Manager at Hancocks.
"They work well instore as part of a traditional pick and mix display and offering, and also for online retailers and small sweet sellers wanting to put together fun mixes and packs of sweets. As the leisure sector begins to reopen in April, we're expecting demand for these to increase even more."
Hancocks has 14 nationwide cash and carry stores and an online channel at www.hancocks.co.uk. Customers can shop online 24/7 with delivery to the door or click and collect options.