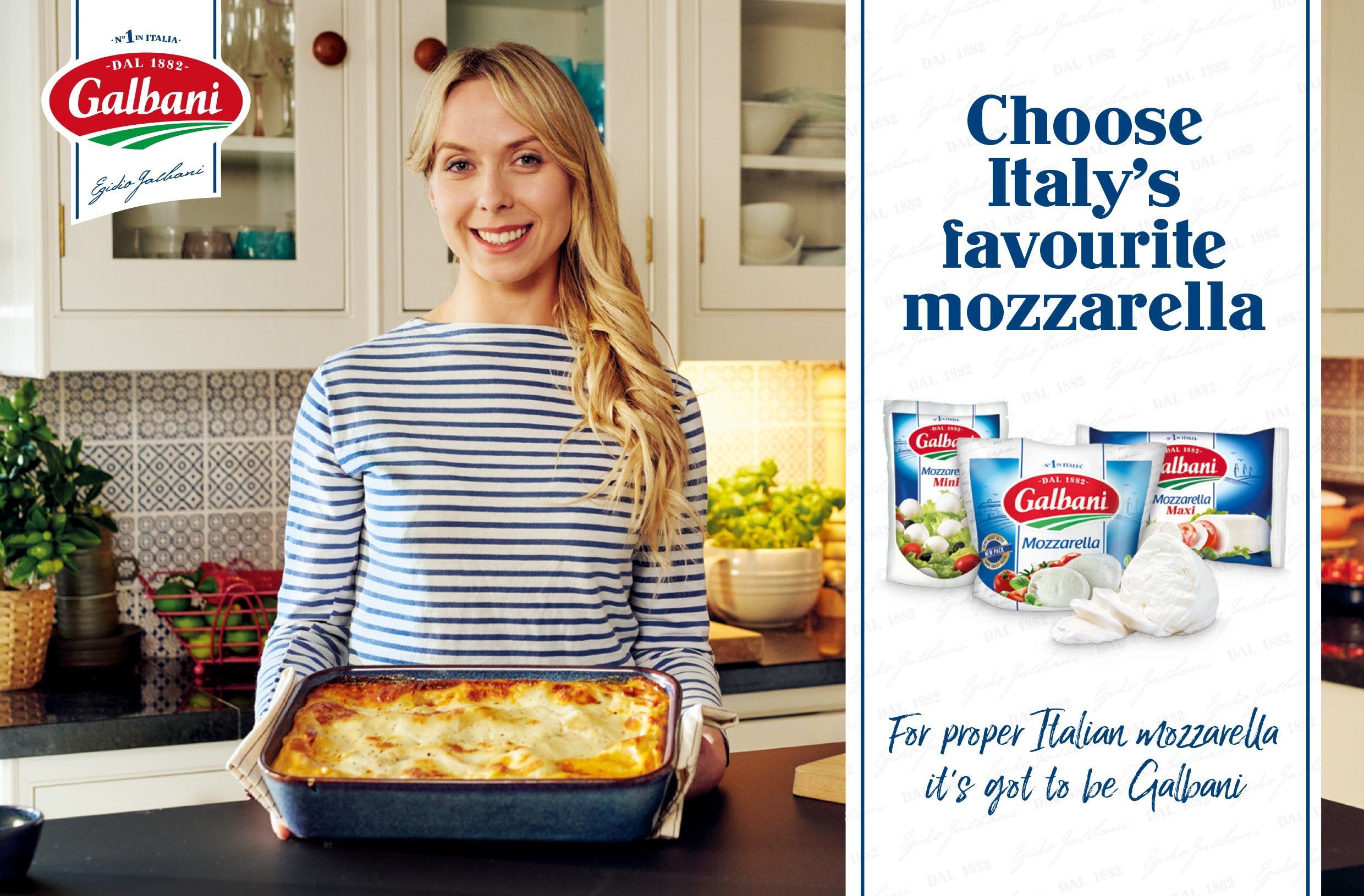 Lactalis UK & Ireland has announced it is investing in leading Italian cheese and mozzarella brand Galbani with a new media campaign that will run during the peak mozzarella season (from early May to the end of July).
Having had significant cut-through with the brand's target audience of 35-54 ABC1 previously, the "It's Got to be Galbani" creative will once again be the focus of the campaign. The humorous ad will educate the cheese-loving British public on how to pronounce "Galbani" properly, while also inspiring them on different product usages. On radio (linear and digital), video on demand (VOD) and YouTube, the campaign will promote some of the hero SKUs of the range including Galbani Mozzarella (125g and Maxi 250g) and Galbani Dolcelatte. The campaign will reach a total of 9.1 million 35-54 year olds (ABC1).
"The new campaign builds on what has been a hugely successful 12 months for Galbani," said Héloïse Le Norcy-Trott, Group Marketing Director for Lactalis UK & Ireland. "Having benefited from more consumers cooking at home throughout the health crisis, we saw sales of Galbani grow by +49.3 per cent in 2020. Now, as we approach the summer sales peak for mozzarella, there has never been a better time to invest in an impactful media campaign."
Currently enjoying +57 per cent value sales and +43 per cent volume sales growth, Galbani is the leader in Italian cheese worldwide and in the UK. During the period of May to August 2020, Galbani Mozzarella 125g and Galbani Burrata 150g grew by +94 per cent and +182 per cent respectively compared to the previous four months. This growth is due to consumers using mozzarella and burrata products as key ingredients in the barbecue and alfresco dining occasions.