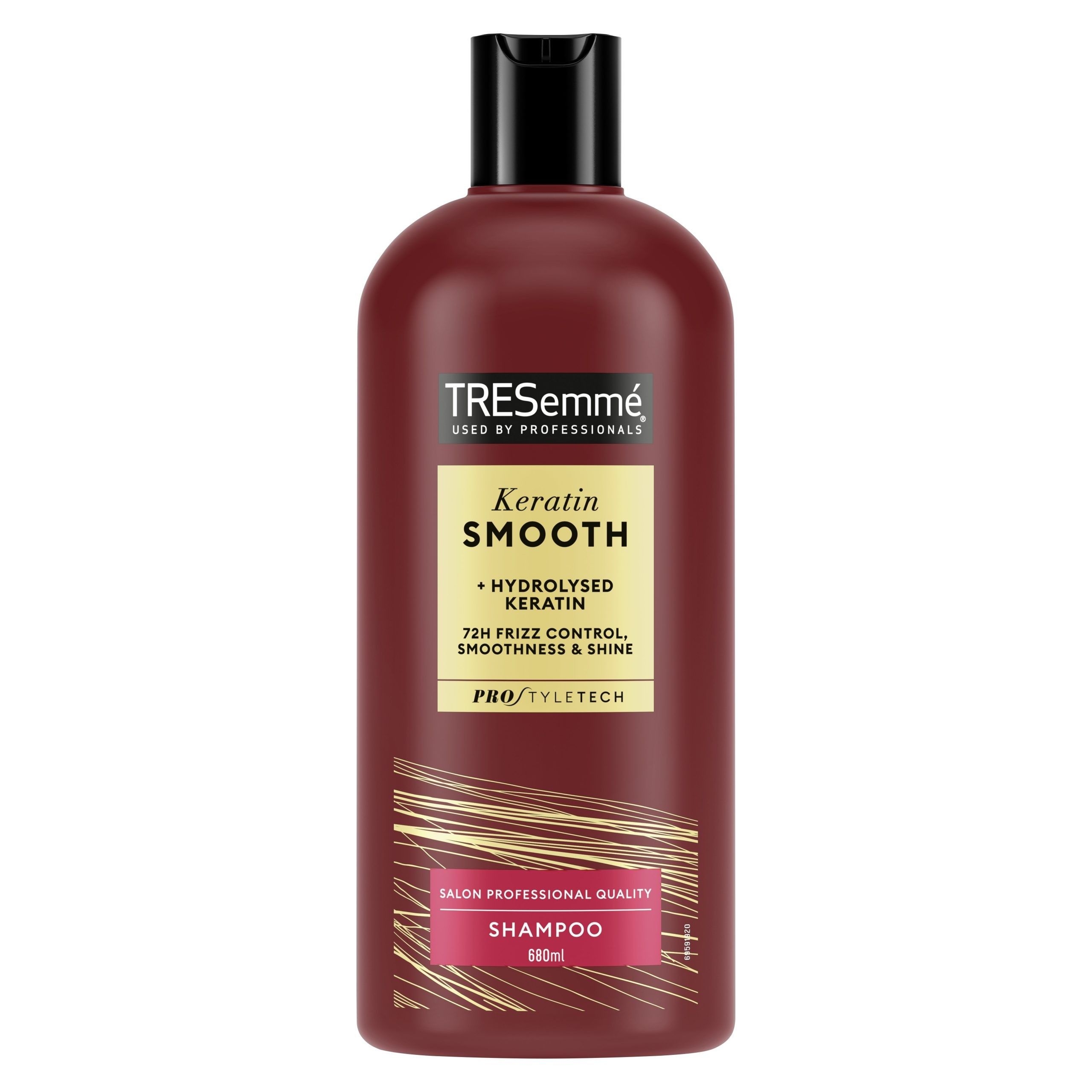 TRESemmé is revitalising its salon-quality portfolio for 2023 with the introduction of improved formulas, fresh pack designs and new pack sizes to clearly define the brand's proposition and help the products shine on shelf.
Enriched formulas containing TRESemmé's ProStyle Technology have rolled out across all variants to strengthen and protect the hair. To maximise presence on-shelf, stylish new pack designs align with the brand's salon credentials and call-out the use of innovative technology – making it easier for shoppers to differentiate between the products and their benefits when in-store.
To deliver pack sizes that have a clear channel role and serve varying shopper needs, TRESemmé has simplified its pack architecture with three defined pack sizes; 300ml, 680ml and 900ml. The 300ml pack serves as an entry pack, while the 900ml offer provides better value for families and frequent users.
"TRESemmé is all about giving shoppers salon quality results at home and at an affordable price point," said Benoit Roger-Machart, Senior Marketing Director, Beauty and Personal Care at Unilever UK&I." This year, we are revamping our Wash and Care range to make sure it is the best performing collection to date through innovation, technology upgrades as well as new pack designs and sizes to expand the brand's appeal. We'll be backing this new and improved range with a full major marketing push to keep TRESemmé top of mind within the haircare category and support visibility in-store."
A £10m media investment will back the relaunch, with an ATL campaign running from April 2023, alongside in-store and e-commerce advertising to raise awareness of the portfolio. This will include a comprehensive social plan, OOH activity and TV campaign, alongside in-store activation.
TRESemmé's new 300ml and 680ml packs are also made with 100 per cent Post-Consumer Recycled material (PCR) plastic, whilst the entirety of the portfolio is PETA approved.
RRPs:
• TRESemmé Wash & Care Core 300ml (Rich Moisture, Revitalised Colour, Replenish & Cleanse (Shampoo and Conditioner) – £4.00
• TRESemmé Wash & Care Core 680ml (Rich Moisture, Revitalised Colour, Replenish & Cleanse, Keratin Smooth, Biotin Repair, Hydrate & Purify, Nourishing Coconut, Beauty-full Strength (Shampoo and Conditioner) – £6.00
• TRESemmé Wash & Care Core 900ml (Rich Moisture, Revitalised Colour, Replenish & Cleanse, Replenish & Cleanse 2 in 1 (Shampoo and Conditioner) – £8.00
• TRESemmé Wash & Care Core 900ml (24hr Volume and Body) – £8.00
• TRESemmé Styling (Beauty-full Strength Grow Strong Leave in Treatment 200ml) – £6.00
• TRESemmé Styling (Beauty-full Strength Grow Strong Serum 50ml) – £6.00