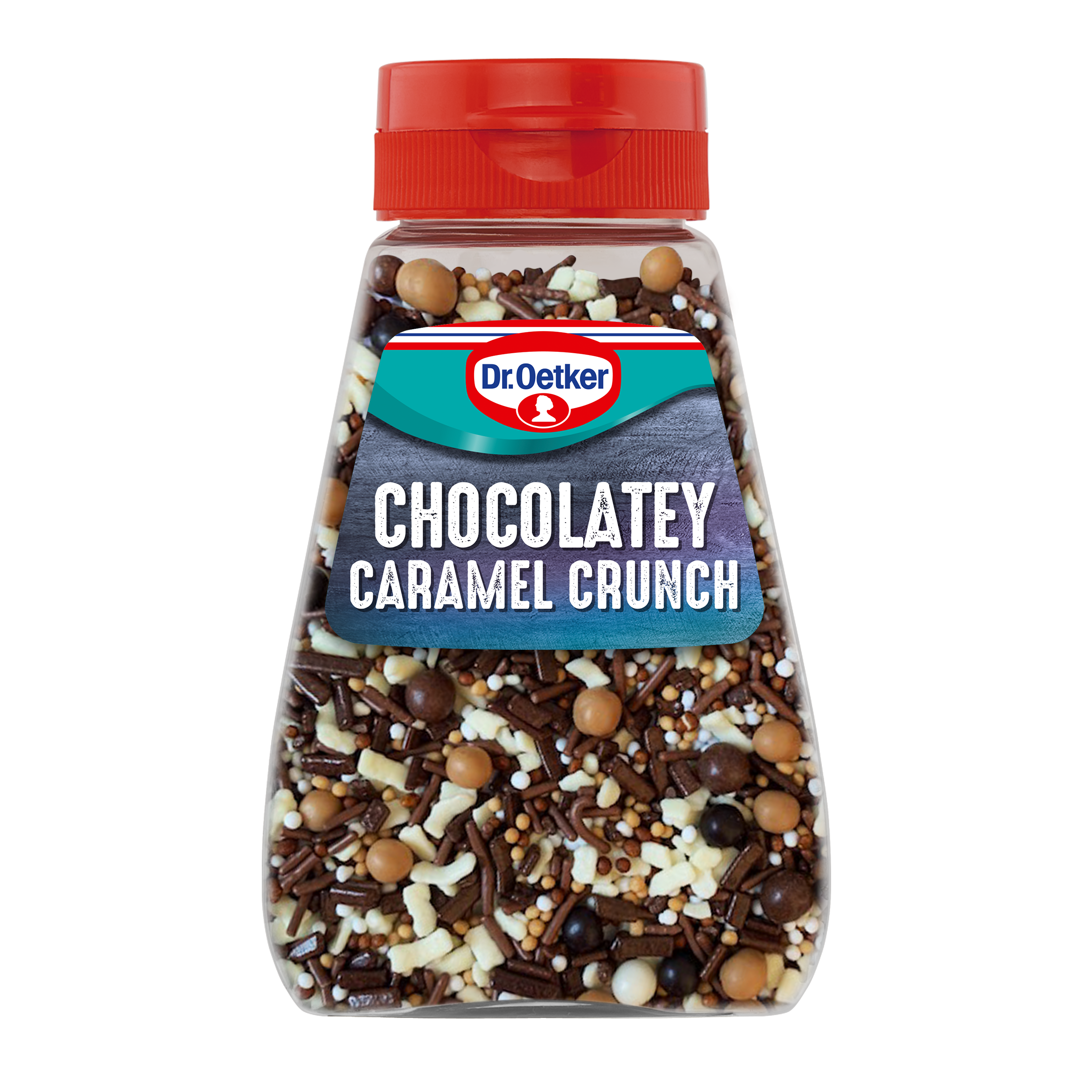 Home baking brand Dr. Oetker has launched a new sprinkle product. The Chocolatey Caramel Crunch sprinkles join Dr. Oetker's extensive range of home baking supplies and is a simple way to add a premium finish to any bake, whether that's individual cupcakes or a more elaborate whole cake.
The sprinkle jar contains milk and dark chocolate flavour strands, white chocolate flakes, milk, white and dark crispy balls and salted caramel flavoured crispy balls for added layers of indulgence. The different components within the sprinkles not only taste delicious together, they also create a crowd-pleasing finish that bakers of any level can achieve.
Chocolate is a well-established theme within the home baking category, and is also set to be hugely popular for 2021 as baking trends return to the classic flavours of years gone by, such as chocolate, vanilla and strawberry. Bakers often like to shop the home baking category by theme and so this product will prove popular when bakers look for chocolate inspiration on-fixture.
"We know that the trend for chocolate will be huge in 2021, alongside the ever-growing popularity in home baking as consumers are spending more time at home," said Jen Brown, Head of Marketing, Cake & Dessert at Dr. Oetker UK. "We wanted to offer a simple, yet effective, way for home bakers to add chocolate and caramel indulgence to their cakes, whether they have made some simple cupcakes with the kids or have crafted a whole cake for a special occasion."
Dr. Oetker Chocolatey Caramel Crunch (MRRP: £2.29) will be available from mid-March.