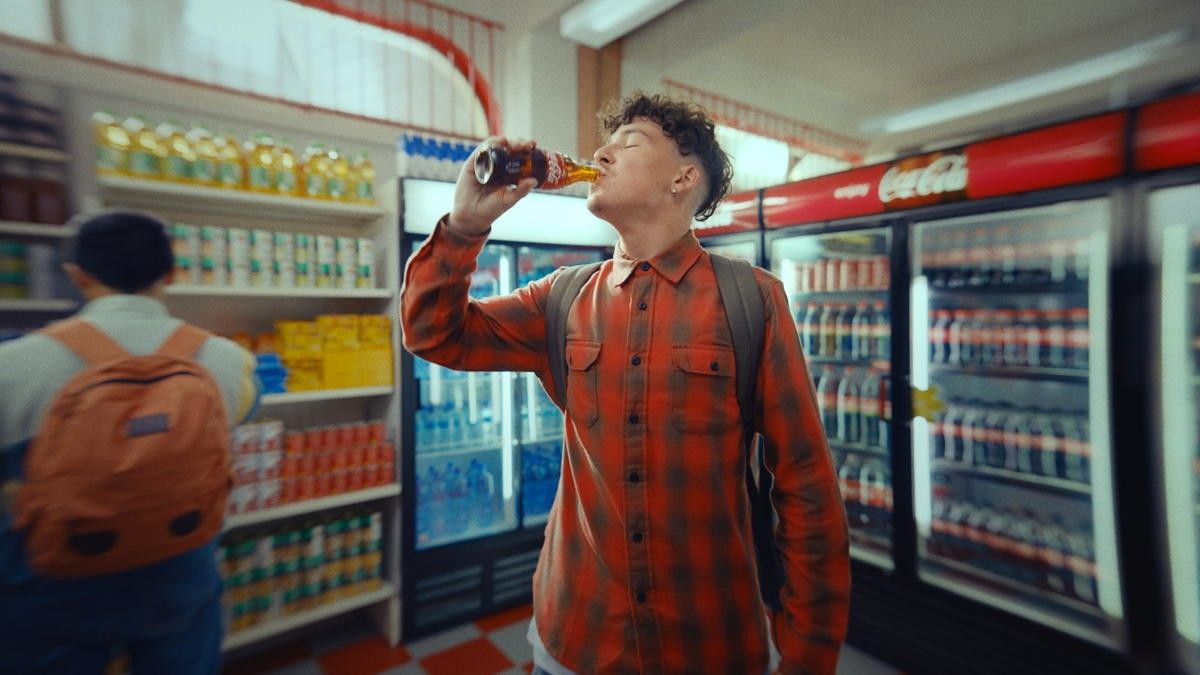 Coca-Cola today launched a new campaign by giving new drinkers a way to describe its 'beyond-words sensation'.
The new campaign, 'Open That Coca-Cola', explores universal, non-verbal reactions to drinking a refreshing Coca-Cola, bringing to life the first sip of Coca-Cola and the expressions we use to convey its taste and experience.
The campaign follows a poll in which a quarter of the Brits said the taste and experience of drinking a Coke indescribable.
Supported by a brand-new track crafted by Tyler, The Creator, the campaign will be launched via TV, online video and radio advertising, as well as interactive Out Of Home advertising, shopper activation, PR. In addition, fans will be invited to recreate the dance and express their own Coca-Cola experience on their own social media channels.
"It was really cool to have the opportunity to work on a Coke commercial, forever grateful. The end result came out amazing," Tyler, The Creator commented.
As an extension of the campaign, the drinks giant will be rolling out an evolved Coca-Cola Zero Sugar across European markets over the coming months. The launch will see a sleek, brand-new packaging design.
"We're really excited to launch this campaign to celebrate and express the iconicity of the experience, not through one single word, but through music, movement and a universal language that can be recognised by each person that experiences and loves Coca-Cola," said Walter Susini, SVP Marketing, Europe.
Souleymane Hamed, Coca-Cola brand & consumer experience director for Western Europe added: "What is brilliant about this campaign is how we have merged the power of Creative and Connections to be able to increase our efficiency and effectiveness in our overall plan. We have developed a modular communication platform that enables us to have one unique message and tone of voice across the different moments and occasions of the year in all touchpoints to push the brand experience. Ultimately, this enables us to deliver more with less investment".