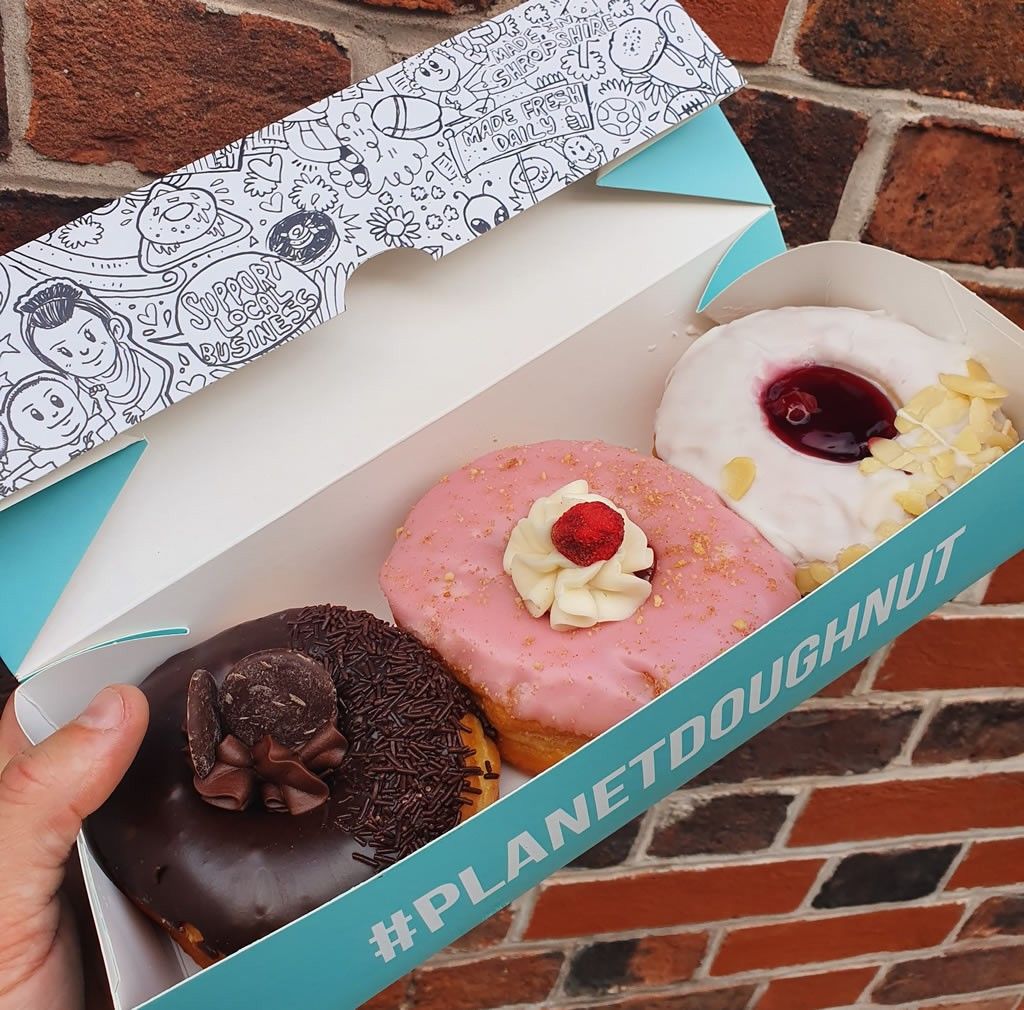 Nisa retailers are partnering with artisan doughnut company Planet Doughnut to introduce a new product that is just entering the convenience sector.
Amacor Capital has this week added the product from the Shrewsbury based company in two of its Nisa Local stores at Brown Edge, Staffordshire and Malpas, Cheshire.
The stores have each hosted a Planet Doughnut Day to launch the new product to shoppers with a fantastic reception from customers.
"We are very proud of our stores and the wide range of products available to our shoppers and the addition of Planet Doughnut is something that will help set us apart from the competition," Martin Corban, managing director of Amacor, said
"Planet Doughnut is a family business that is growing rapidly, and we were very keen to support it and offer something quite special to our customers. This fresh, branded doughnut offering is really exciting, and we are hopeful it will drive sales and give our customers even more of a reason to shop with us."
At H & Jodie's Nisa Local in Walsall, their widely anticipated Planet Doughnut Day also proved a big hit with shoppers.
"It is a brilliant product and it works really well on social media so we have been using Instagram and Snapchat to engage with our customers and they're loving it," said Amrit Pahal.
The activity on the social media sites was ramped up ahead of the launch with free products to be won and excitement building.