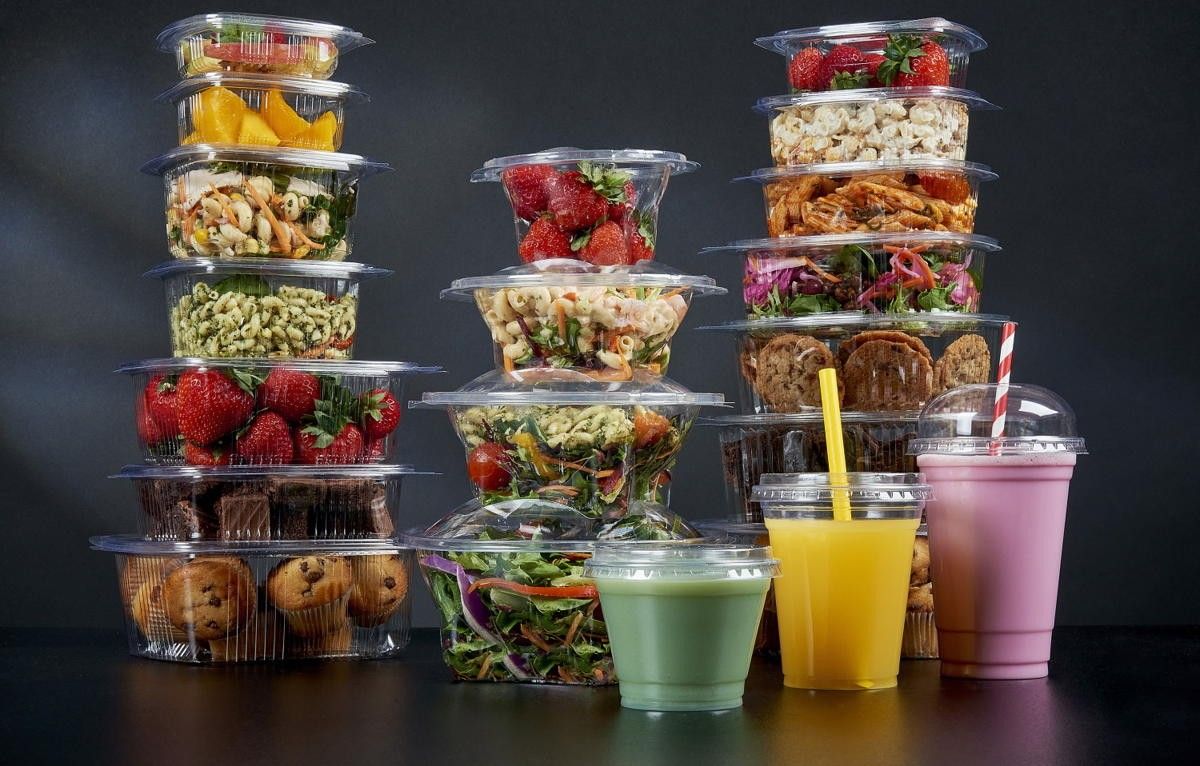 Celebration Packaging is set to unveil a new range of recyclable packaging products made from recycled PET plastic.
Launching at the lunch! event at ExCel in London on 23-24 September, the foodservice packaging range is available in multiple sizes to suit all applications. It includes the Oval, Rectangular and Round Families – high-clarity clear bowls with hinged lids which are ideal for presenting fresh salads and vegetables.
"It's no coincidence that 20 to 26 September is also National Recycle Week and Celebration Packaging is proud to be launching these new recyclable foodservice packaging products which are currently made from up to 80 per cent recycled post-consumer PET waste (rPET)," says Nick Burton, managing director. "By the end of this year, the new range will be manufactured using 100% rPET.
Burton added that the new rPET products, which will soon be made from 100% post-consumer waste, represent an important step towards creating a closed loop recycling system.
Post-consumer PET plastic packaging goes through a recycling process to make the new range. The PET is first cut into small pieces, and then cleaned, before being transformed into flakes that are used to make rPET sheet for the manufacture of new products. As a 100% recyclable material, rPET has the potential to achieve a 100% circular economy model.
The Premium Bowl and Diamond Bowl ranges are available in transparent or black, with matching tight-fitting transparent lids, while Catering Trays are available in a variety of colours, each with transparent covers.
In addition to the bowl ranges, a wide range of cups with domed lids are also available.