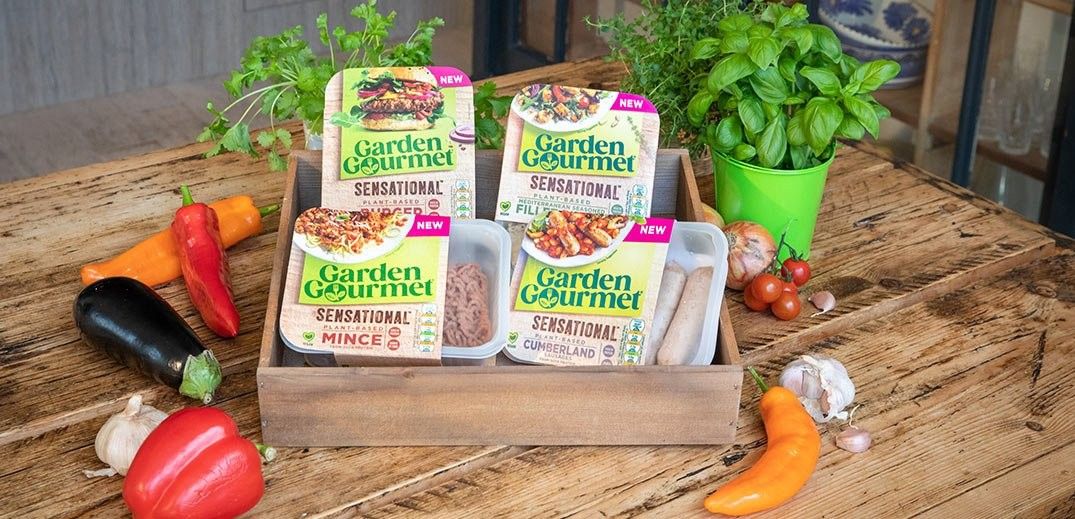 Nestlé has launched its plant-based Garden Gourmet brand into the UK grocery channel.
The Sensational range of meat-alternatives under Garden Gourmet will be available to the channel from 20 September, following its success in Continental Europe and UK hospitality.
The range, which boasts 'meatiest' flavour and a juicier than ever texture, initially includes four plant-based products, consisting of the incredibly juicy Sensational burger, mince, Cumberland-style sausages and Mediterranean-style fillet pieces which can be easily switched into family favourite meals.
"With more and more people looking for great-tasting, more sustainable plant-based food, we are very excited to bring the Garden Gourmet range to UK supermarkets with our tastiest and juiciest Sensational range," commented Honza Dusanek, managing director for food and Dairy at Nestlé UK and Ireland.
Made with high quality ingredients, including responsibly sourced soya beans, the range offers a healthy and versatile choice of vegan products for food lovers looking to cut down on meat but not wanting to compromise on taste. The products are high in protein and are a source of fibre. None of the products are high in fat, saturated fat, sugar or salt meaning they have no red labels under the colour-coded nutrition labelling system.
"Our aim is to make plant-based food an easier and more attractive choice for people who want food that is good for them and good for the planet so our new Garden Gourmet range will be offered at good value to help consumers enjoy it week in, week out," Dusanek added.
Garden Gourmet has already been available in the UK to caterers and foodservice industry through Nestlé Professional.
Nestlé is continuously expanding its plant-based food offering with options across its wide range of food and beverages, including dairy-free coffee mixes and Carnation Vegan condensed milk alternative. In June, Nestlé launched Wunda, a fully versatile pea-based milk alternative and earlier this year, the company launched KitKat V, a vegan version of KitKat, which is made with a rice-based alternative to milk.