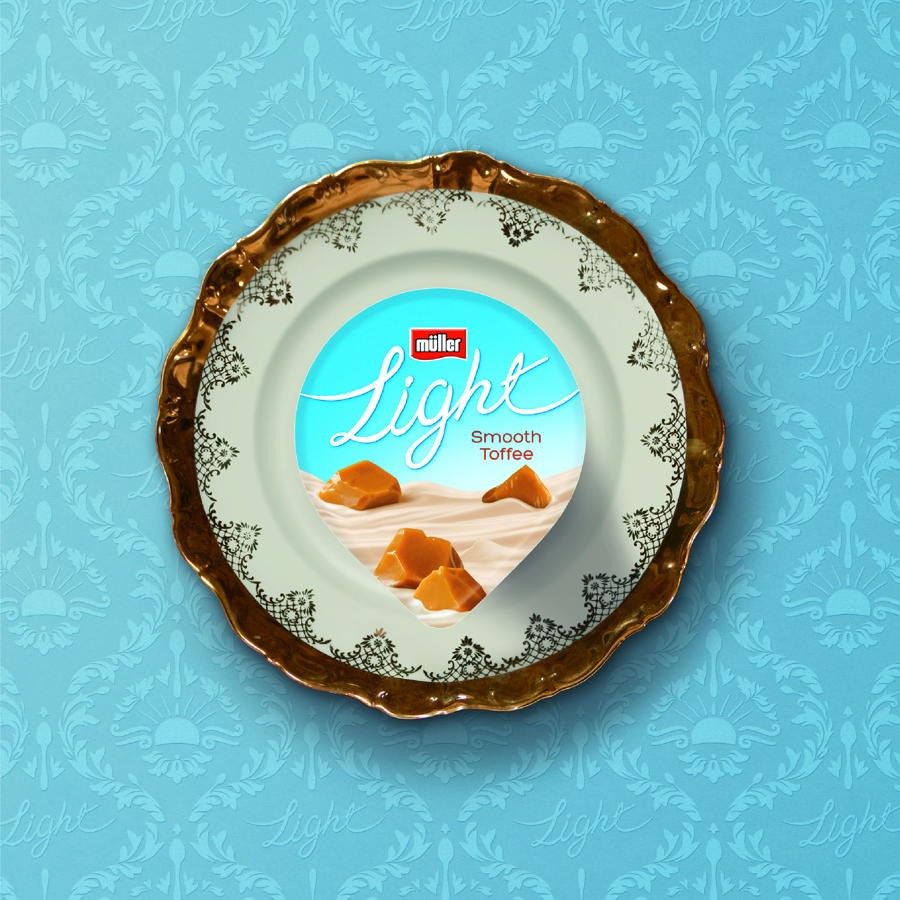 Müller has unveiled a new multi-million pound marketing campaign for Müllerlight, its  biggest ever for the brand.
The campaign launched on TV and online on 3 May and heroes Müllerlight Smooth Toffee flavour yogurt, which is the brand's bestselling single SKU.
The campaign will have seven inter-connected new TV adverts, with each advert featuring a different eating occasion to highlight the flexibility of Müllerlight.
The first advert, starring World Champion Heptathlete and Müllerlight brand ambassador Katarina Johnson-Thompson, focuses on breakfast, with lunch, snack, late night treat and on-the-go to feature in future installments.
European Champion and Müller brand ambassador Laura Muir will also feature in the campaign.
The marketing drive also includes a large product sampling campaign, which will see 400,000 pots sampled throughout the summer months. It will also feature on selected Müllerlight packs, on social media, influencer collaborations, in-store activations and via a designated micro-site, which includes behind-the-scenes films.
"It may be a competitive category, but this is an iconic product and we see potential for growth by broadening the appeal to new audiences and eating occasions. We have recently seen volume sales of Müllerlight up 6 per cent, so we have reason to believe that we can stabilise, shake up and then grow the diet and low fat market – especially when we factor in our biggest ever marketing campaign and an exciting NPD and limited editions pipeline," Michael Inpong, strategy and marketing director at Müller Yogurt & Desserts said.
"It is the most penetrated yogurt brand in the market, we have an established audience to engage with and our NPD continues to bring new shoppers to the brand, so we are confident and excited in our plans."