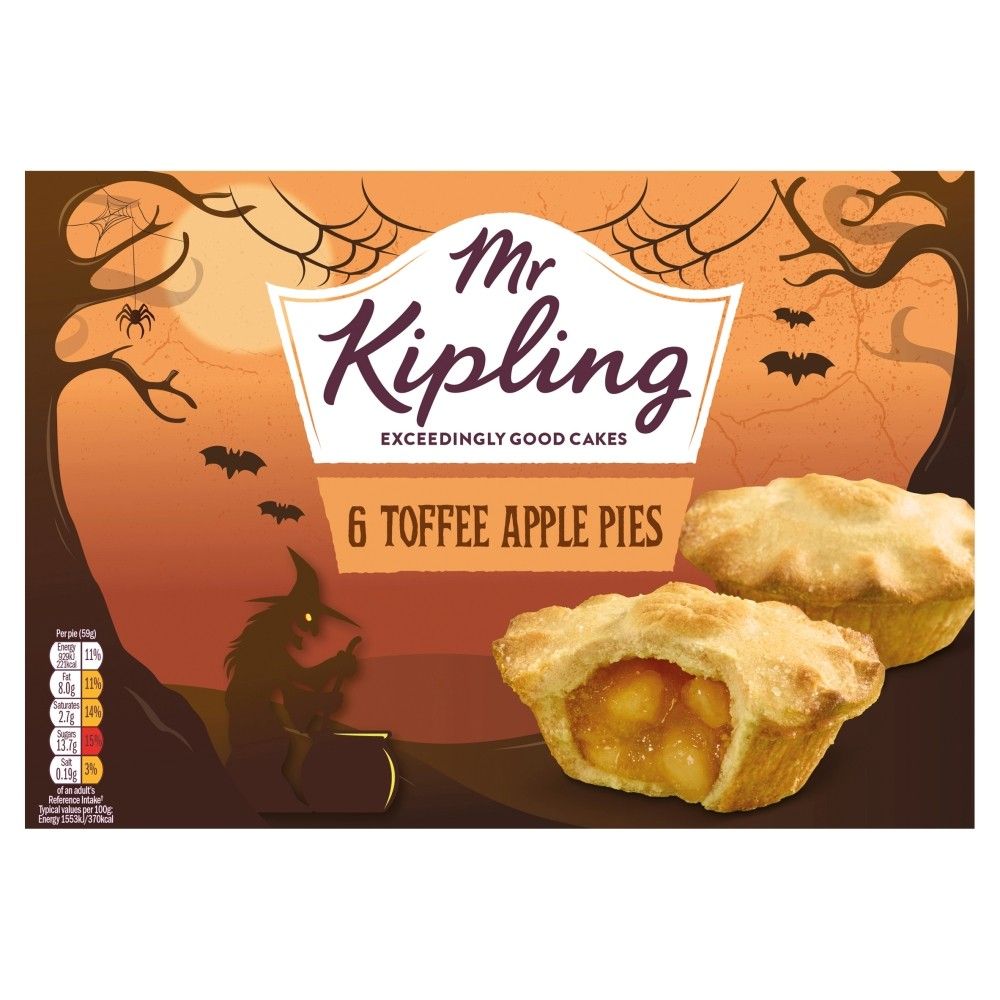 Premier Foods is helping retailers to generate excitement for the Hallowe'en season by announcing its latest range of terrifying treats. This year's line-up sees Mr Kipling Toffee Apple Pies join the range, as well as the return of some family favourites from Mr Kipling and Cadbury Cakes.
Both seasonal selections are a simple way for shoppers to buy into festivities, something reflected in their popularity last year. Boasting £7.2m in retail sales across the two brands, half of which was additional spend, the line-ups helped to deliver a strong uplift for retailers, something that is set to be the case again this year.
"With Hallowe'en just around the corner, consumers will be keen to make the most of seasonal occasions over the coming months," said Mathew Bird, Brand Director for Sweet Treats. "Shoppers will have more chances to mark this Hallowe'en with loved ones, be that at home or out and about, so our range of returning favourites, alongside our new Toffee Apple Pies from Mr Kipling, offer the ideal treat."
Last year, 45 per cent of Hallowe'en spend was made up from these older, post-family shoppers, with Mr Kipling set to continue momentum with a novelty format that appeals to this group. Alongside this, 66 per cent of people say they want to try new flavours at Hallowe'en, making way for retailers to refresh their seasonal ranges in order to drive additional sales.
Premier Foods is also bringing back Cadbury Cakes' Goo Heads which will be available to all major retailers this year. A firm favourite with family shoppers in 2020, the cake bars feature a host of spooky characters on each individually-wrapped bar, making them a firm favourite when trick or treating.
Furthermore, Hallowe'en and Bonfire Night will also see the return of Cadbury Pumpkin Patch Cakes, Cadbury Bonfire Logs, Mr Kipling Fiendish Fancies, Terrifying Toffee Whirls and Chocolate & Marshmallow Slices to help keep the party going beyond 31st October.