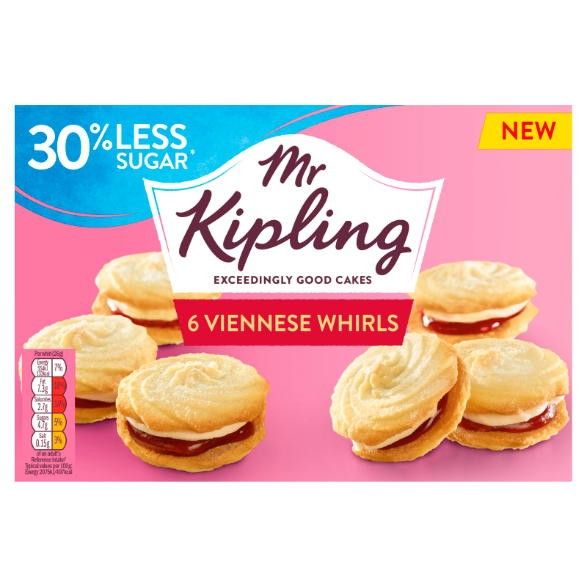 Mr Kipling has launched a 30 per cent less sugar variant of Viennese Whirls, providing a healthier choice for people looking for more permissible cakes.
Premier Foods said the new variant still has the same taste as the traditional Mr Kipling Viennese Whirls, and they will sit alongside the original range in store.
The launch follows the success of its 30% Less Sugar Angel, Chocolate and Lemon slices, which first launched in February 2019.
"Consumers are increasingly concerned about their sugar intake. Within the cake category, our Mr Kipling 30% Less Sugar range helps consumers to address this, allowing people to enjoy sweet treats responsibly from time to time," commented Mathew Bird, brand director for sweet treats at Premier Foods.