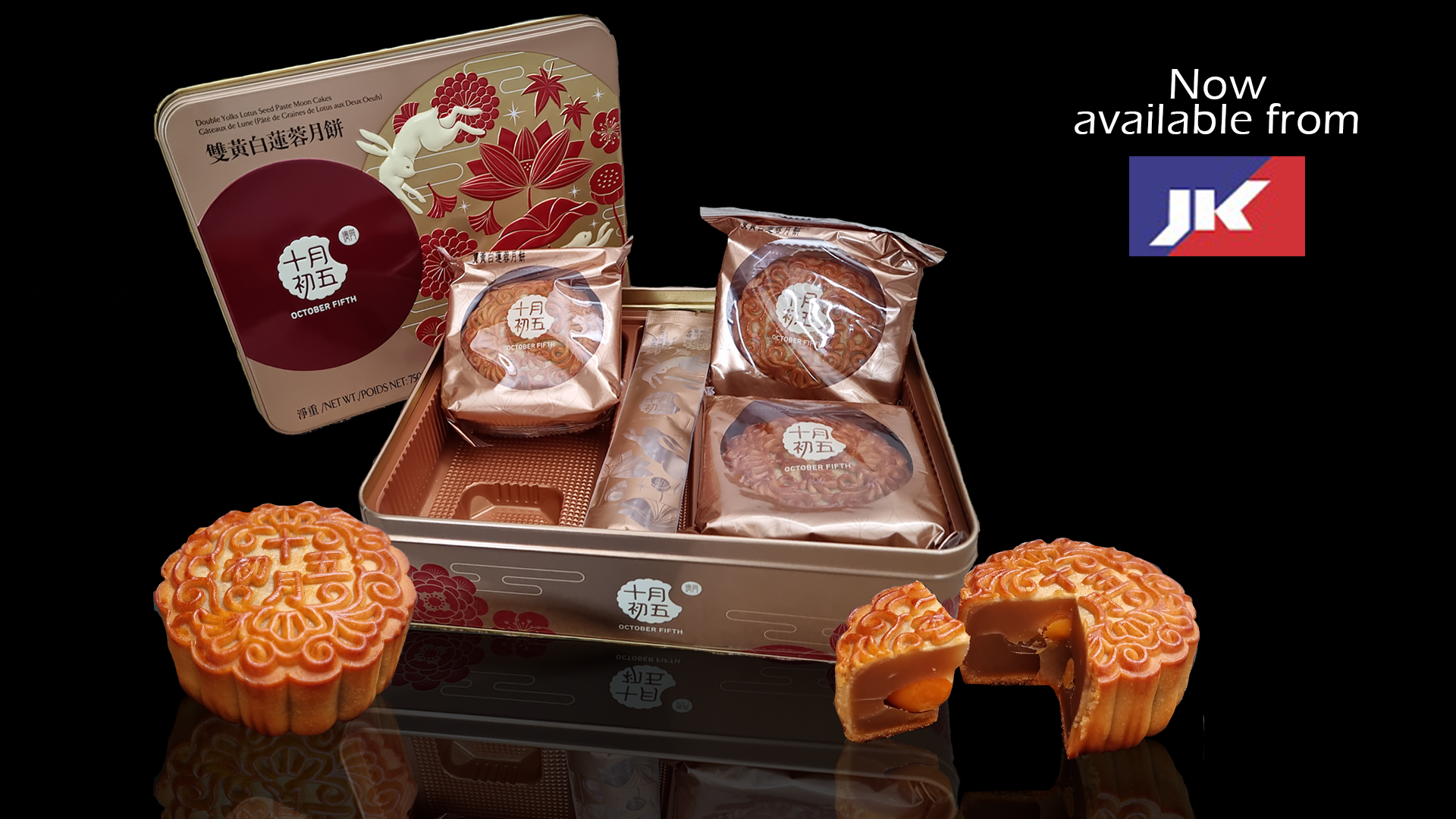 Specialist East Asian food importer JK Foods has welcomed a very special delivery from China – its annual consignment of Mooncakes.
Mooncakes are a revered delicacy and are offered between friends and at family gatherings during the Mooncake festival, which is celebrated every year by millions of people all over the world. This year it falls on 21 September, during the traditional Mid-Autumn Festival.
Made in China to recipes going back thousands of years, typical Mooncakes are round pastries (measuring about 10cm in diameter), traditionally made with red bean or lotus seed pastes. They may also contain yolks from salted duck eggs (to symbolise the full moon), and are usually eaten in small wedges accompanied by tea.
"Mooncakes were traditionally eaten to celebrate the harvest moon which occurs during the Mid-Autumn Festival," explains Debbie King, sales & marketing director at JK Foods. "In Chinese culture, roundness symbolises completeness and togetherness, and so a full moon symbolises prosperity and reunion for the whole family.
"Today it is customary for businesses and families to present mooncakes to their clients or relatives as presents, and thanks to our relationships with specialist Chinese bakeries we are delighted to be able to bring some of the most authentic products available to the UK," adds Debbie. "There is now huge global demand for traditional mooncakes which come out of China in the most intricate and beautifully decorated packaging – a unique gift at this special time of year."