Coca-Cola Europacific Partners (CCEP) is adding two new flavours to its Monster line-up as it looks to bring more excitement to the growing energy sector.
Rolling out from the end of September into 2023, the new variants will tap into the growing demand for flavoured energy drinks and help continue Monster's growth. Monster is no.1 deliverer of value growth in the GB soft drinks market, up 21.1 per cent in value and adding almost £80m in the past year alone.
Monster Reserve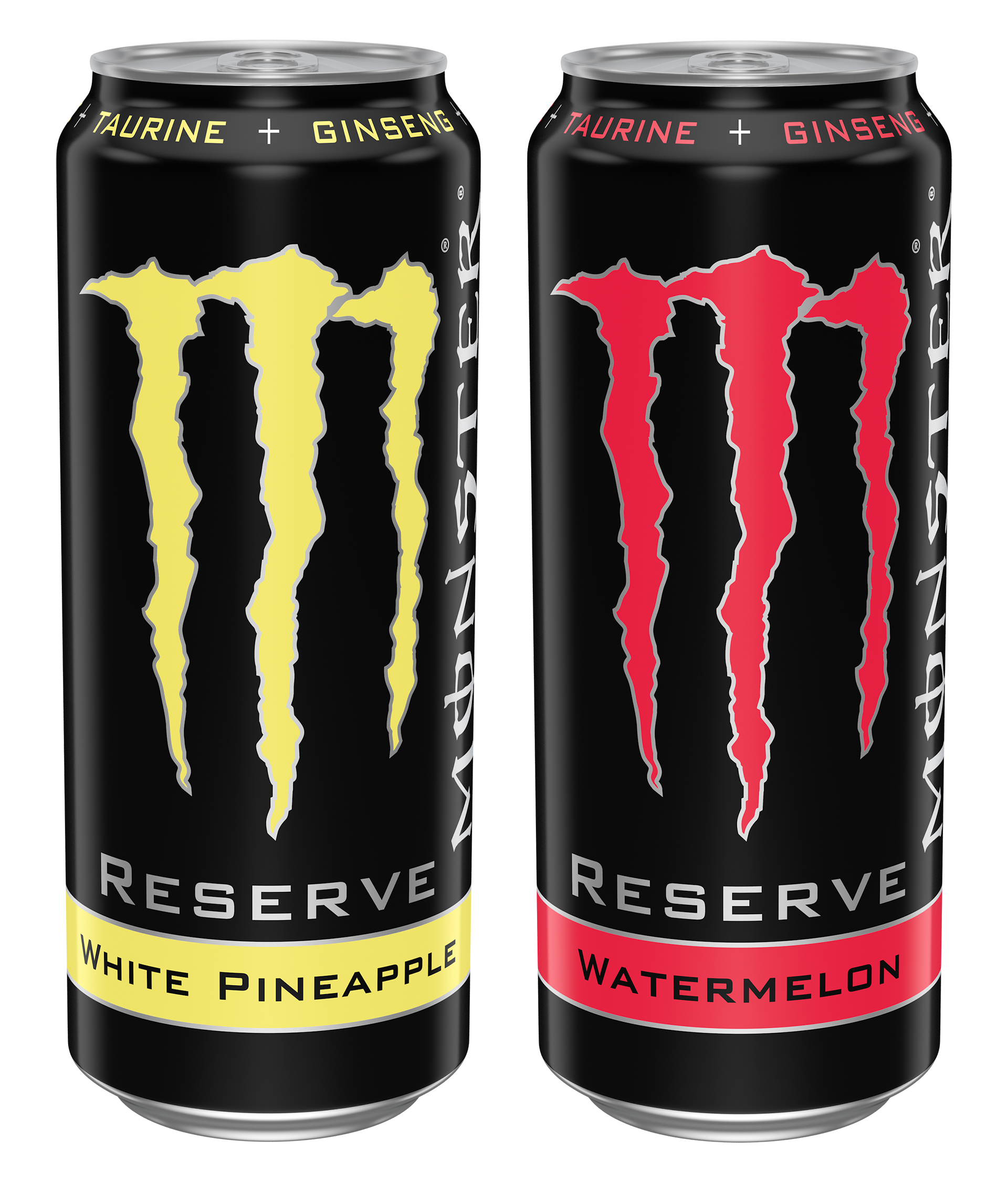 The Monster traditional energy range will welcome two new variants – Monster Reserve White Pineapple and Monster Reserve Watermelon. Both are packed full of flavour, helping retailers to tap into the growing popularity of flavour variation in traditional energy drinks.
Out this month, Monster Reserve White Pineapple combines different flavour notes with an additional energy boost to create a smooth, easy drinking tropical taste and Monster Reserve Watermelon brings a powerful energy punch with the refreshing fruity flavour of a ripe watermelon and will begin to hit shelves early 2023.
Both variants are already performing well in the US, delivering sales worth $15m in the past six months.
Monster Ultra Black – Available in PMP
Part of the number one zero sugar energy soft drinks range in GB which has grown by 22 per cent in the last quarter, HFSS compliant Monster Ultra Black will now be available in a £1.39 price-marked can.
Monster Ultra Black is a lighter-tasting zero sugar option with a crisp refreshing berry flavour that's perfect for all occasions. The Monster Ultra range is now seven strong.
Pack formats and POS
Monster Reserve White Pineapple and Monster Reserve Watermelon will be available in 500ml plain packs and £1.49 price-marked packs (PMP). Convenience retailers can request POS materials via My.CCEP.com to help bring the launches to life in-store.
"Innovation has been key to the unstoppable growth we've seen in energy drinks, helping the segment become more mainstream, in line with wider soft drinks," said Martin Attock, Vice President of Commercial Development.
"Monster has been key to this, and already this year we've launched six new variants, using insight to offer more flavours that we know consumers will love. Monster Reserve White Pineapple and Monster Reserve Watermelon have been incredibly popular in the US and we're confident that they will prove just as popular with consumers in GB.
"All of our new great tasting variants will bring excitement to the energy fixture and help drive sales for retailers, offering new flavours – with and without sugar – alongside the impactful marketing and in-store activation that Monster is famous for."