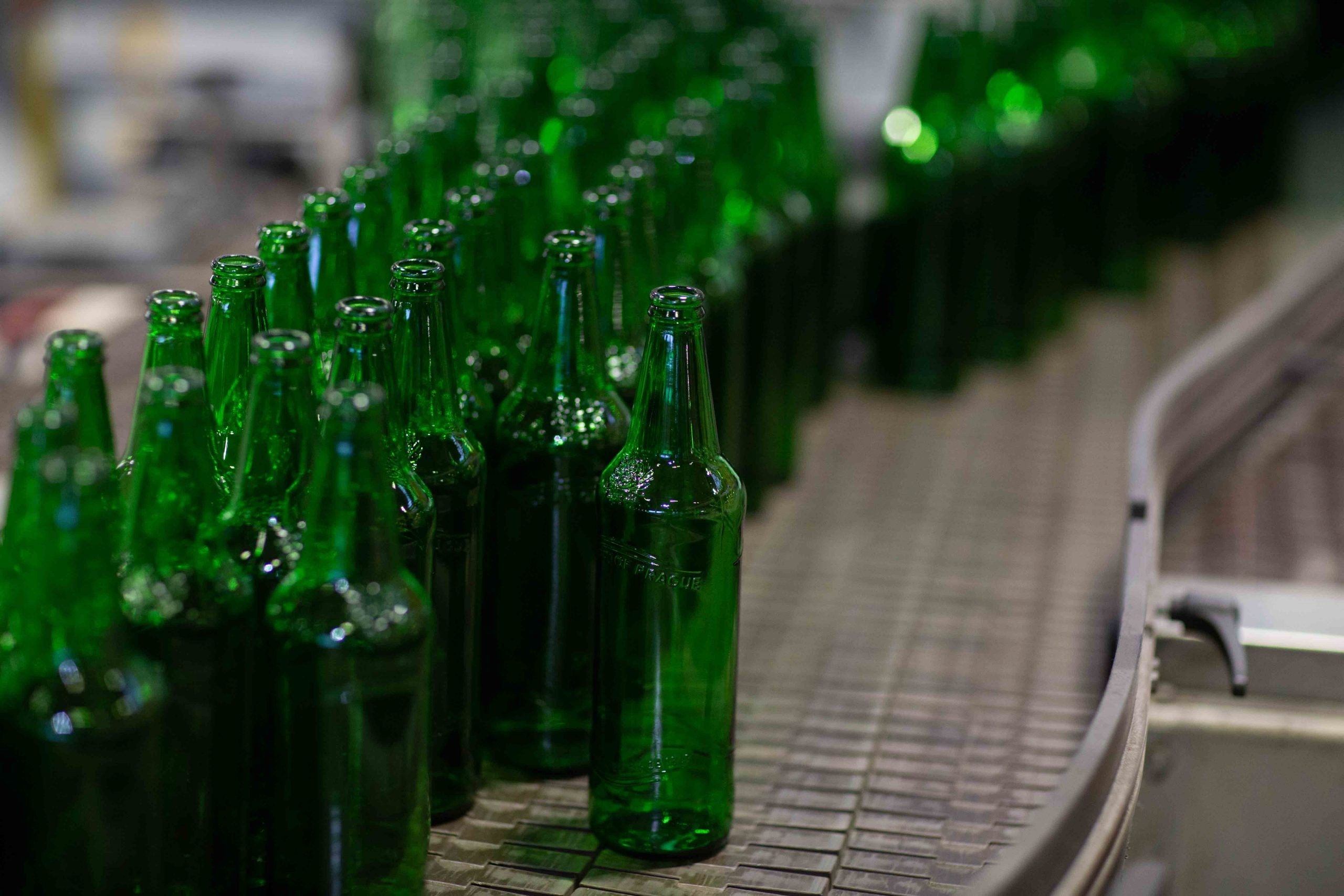 Molson Coors Beverage Company has launched a low-carbon glass beer bottle following a recent trial that reduced the carbon impact of its bottle production by up to 90 per cent.
The trial, in partnership with Encirc (www.encirc360.com), produced two million glass bottles for its Staropramen brand, which are now available on-shelf in stores across the UK. The bottles are manufactured using up to 100 per cent cullet – recycled or waste glass – up from 75 per cent previously used in its green glass bottles. As well as significantly increasing the recycled content of the bottles, the trial uses renewable and sustainable biofuels rather than those traditionally used in the glass production process. As a result, the carbon footprint of each bottle is reduced by up to 90 per cent.
Molson Coors and Encirc have been bottling partners for almost 25 years, and this latest initiative forms part of Molson Coors' wider sustainability goals, which include cutting in half its carbon emissions across its global operations by 2025.
The trial forms part of a project undertaken by Encirc (a Vidrala company) and industry research and technology organisation Glass Futures, under the Department for Business, Energy and Industrial Strategy (BEIS) Energy Innovation Programme.
Fraser Thomson, Operations Director at Molson Coors Beverage Company said: "Sustainable packaging solutions form a core part of Our Imprint sustainability goals and our global aim to reduce carbon emissions from our direct operations by 50% by 2025. This trial is a major step for us in reducing the carbon footprint of our much-loved products, and we look forward to continuing to explore how we can implement this across our wider portfolio on a larger scale in the future."
Rob Turvey, Sales and Marketing Director at Encirc added: "This is a massively exciting innovation opportunity for us at Encirc, Molson Coors and, of course, their consumers. This ground-breaking biofuel trial has shown the world the fundamental role that glass can play in supporting food and beverage organisations in their ambitions to decarbonise supply chains. It further demonstrates why we believe that glass is a key environmentally beneficial packaging format for all forward-thinking beverage companies."