Can you please give an overview of your brand?
For nearly 200 years, since John Cadbury opened a shop in Birmingham in 1824, Cadbury has been a much-loved brand in the UK. The nation's favourite chocolate[1] and the category base for UK retailers, Cadbury is still leading the way with insightful innovation and impactful, emotionally engaging marketing. At Cadbury we like to bring out the generosity inside us all, helping us connect and feel we belong.
How is your brand currently performing?
The pandemic has led to many changes across the retail environment, but chocolate has remained an incredibly important category; in fact it's currently growing by 2.7%[2]. Within the category, Mondelēz International is the number one confectionery and chocolate supplier and Cadbury is the biggest chocolate brand making it an absolute must-stock for all retailers[3].
Do you have any new products from the brand?
Our biggest and most exciting launch this year is new Cadbury Caramilk which is on shelf now. These great-tasting new bars are made with a golden blend of white chocolate with a smooth texture, sourced from 100% sustainable cocoa. We've brought them to market in several different formats – including a single bar and price-marked packs* to drive impulse sales –to help retailers tap into this much-loved Australian chocolate classic, new and improved for the UK.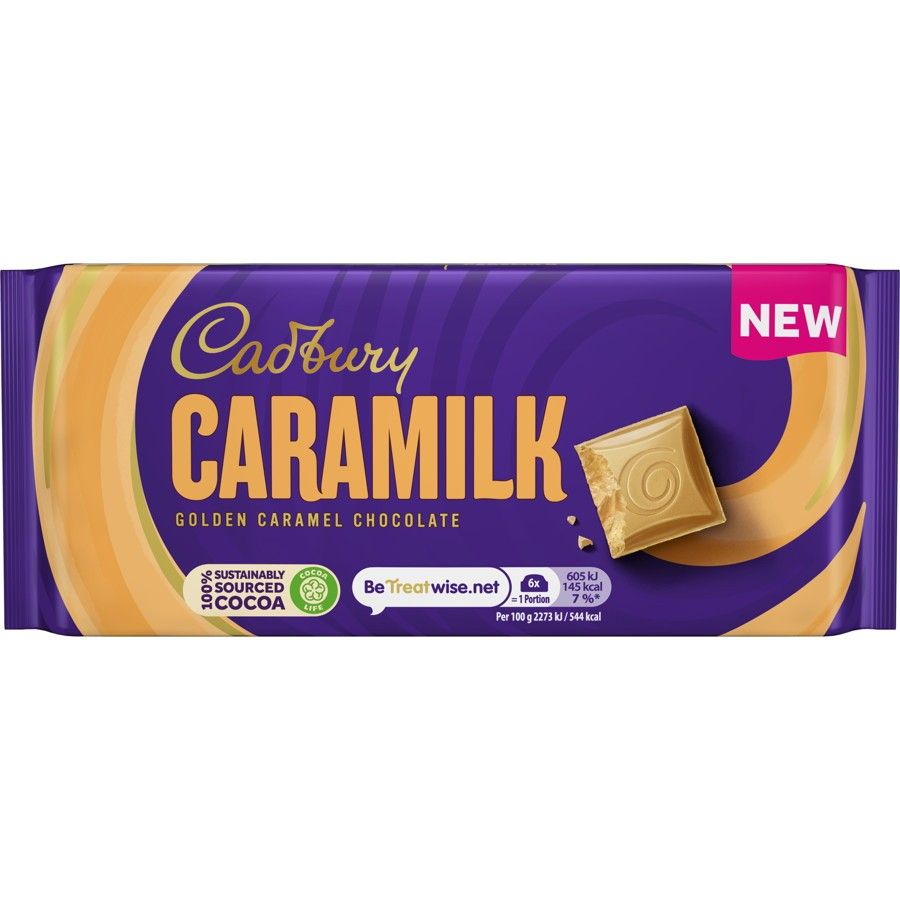 How are you supporting the NPD?
We are fully supporting the roll-out of Cadbury Caramilk with significant marketing investment to help retailers drive sales at launch and beyond, including PR, social media and in-store activity. A range of point-of-sale materials is also available to capture the attention of shoppers in store. The new bars should be ranged in retailers' confectionery fixtures alongside existing single and tablet chocolate bars.
How important are independent retailers to your brand?
Independent convenience retailers have always been incredibly important partners to our business. They work tirelessly as pillars of their local communities, and that has never been more evident than over the past year and a half. We're proud to work closely with retailers to help them better cater for their customers and shoppers and therefore grow their business – whether that's through impactful innovation from shoppers' favourite chocolate brands, substantial marketing campaigns to help drive sales or category and merchandising advice to support retailers in store.
What trends are occurring in the sector?
In uncertain times, consumers seek out brands they know and love that deliver on familiarity and taste – which makes category-leading brands such as Cadbury so important.Formats such as tablets and multi-packs have become increasingly important as shoppers look for treats that they can share at home during big nights in with family and loved ones – but the impulse occasion is well and truly back for single confectionery too. Consumers also look for the best possible value, and price-marked packs provide reassurance of value through clear pricing.
Finally,as the summer begins to draw to a close the countdown to Christmas is in sight! This year it will be more important than ever for us to help retailers bring their shoppers magical experiences with their loved ones during the festive season. We've got some amazing NPD planned as well as the Cadbury line-up of festive favourites, so we advise retailers to get prepared early to make the most of the Christmas sales opportunity. Retailers can visit www.deliciousdisplay.co.uk for more information on seasonal sales within chocolate.
Describe your brand in three words…
The nation's favourite!
---
[1] Nielsen, Total Coverage, week ending 25.1.20
[2] Nielsen ,I&S , 52 Weeks, 22.05.21
[3] Nielsen, total coverage , MAT, 19.06.21