Can you please give an overview of your brand?
With eight generations of distilling heritage, the Whitley family has been involved in the creation of innovative spirits since 1762, using the very best ingredients from around the world. Today, our JJ Whitley Vodka range is distilled in our distillery in St. Petersburg, which enables us to produce a truly authentic, smooth tasting Russian Vodka at a really accessible pricepoint.
In addition to our Artisanal Russian Vodka, we also offer a range of exciting flavour offerings which tap into the latest flavour trends, including Passionfruit and Watermelon & Lime. We also provide a range of formats from 5cl, 35cl to 1.75L to tap into multiple shopper occasions. 
How is your brand currently performing?  
We're seeing really strong growth for the brand within flavoured and non-flavoured vodka categories. JJ Whitley Flavoured Vodka is the number-one product range contributing to flavoured vodka growth, and the total JJ Whitley Vodka range is now the second biggest product range contributing to entire total vodka growth.
The range has also been recognised at a number of renowned industry awards over the past couple of years, picking up golds at both the San Francisco World Spirits Competition and the International Spirits Challenge, which is a great testament to the quality of the liquid.
How is the vodka category currently performing?  
Unflavoured vodka is the largest spirits category, yet we are also seeing huge growth in flavoured vodka which is currently the fastest-growing spirits category. This growth in popularity of flavoured variants can be seen as a result of lockdown, where we saw shoppers being a lot more experimental with their drinks choices and looking to recreate the bar experience at  home. As we move into the summer months and people continue to entertain at home, this is a trend that we expect to see continuing.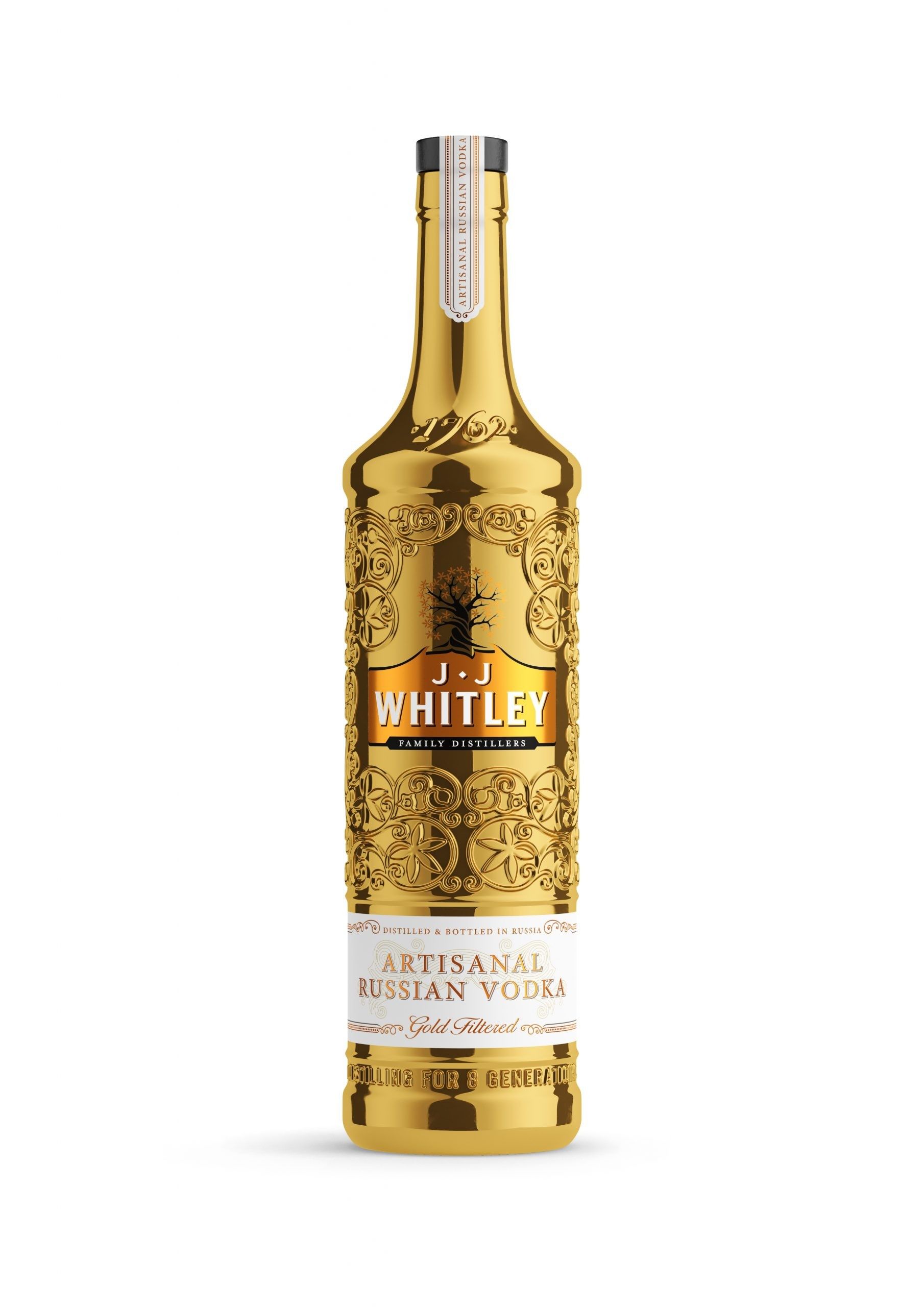 Do you have any new product development?  
We recently announced the launch of our new JJ Whitley Artisanal Gold Russian Vodka, which is made using premium quality Russian winter wheat and water, which is then slowly passed through a filter of fine gold silk thread to produce a smooth, premium quality vodka. Complete with a dazzling gold bottle and available at just £16 RRP, it's a really exciting proposition which is guaranteed to stand out on shelf. In terms of flavour development, we are also further expanding the range with a brand new Blue Raspberry variant, which taps into the trend for bold, vibrant liquids.
How are you supporting your brand & NPD?  
We have been investing heavily in raising awareness of our new product launches and our latest NPD, supporting them with extensive social media activity, influencer collaborations, advertising and PR. We're also creating eye-catching POS materials to help wholesalers and retailers promote the range, and tapping into relevant seasonal events for the brand. For example, to link back to our Russian roots we are running a series of great in-depot deals for every match that Russia plays, which we are communicating via in-store displays.
How important are independent retailers to your brand?  
Independent retailers are incredibly important to the JJ Whitley brand. We are dedicated to working closely together to ensure that we can bring a quality, authentic Vodka proposition at a great pricepoint, continuing to innovate in line with the latest flavour trends and providing support and advice on how to maximise the sales opportunity that this range represents.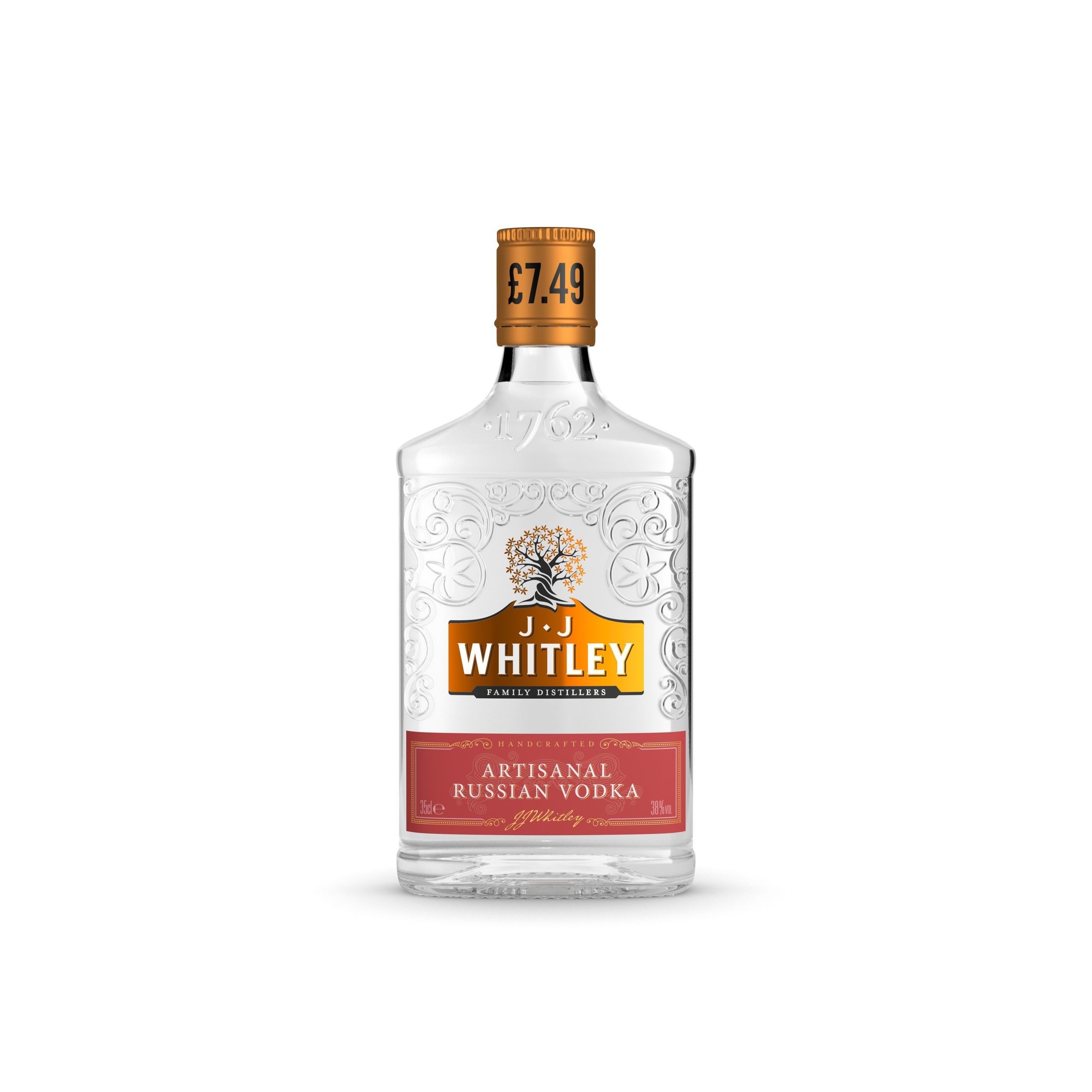 What trends are occurring in the sector?   
 Across the alcohol sector as a whole, and particularly with Vodka, Gin and Rum, we're continuing to see a lot of demand for fruity, tropical flavours, which is something that we're tapping into across our JJ Whitley, Whitley Neill Gin and Dead Man's Fingers Rum ranges. This is also something that feeds into the ongoing trend for making cocktails at home, with flavours such as Passionfruit and Vanilla also performing well as they tap into the huge popularity of the Porn Star Martini and Espresso Martini serves.
Describe your brand in three words…