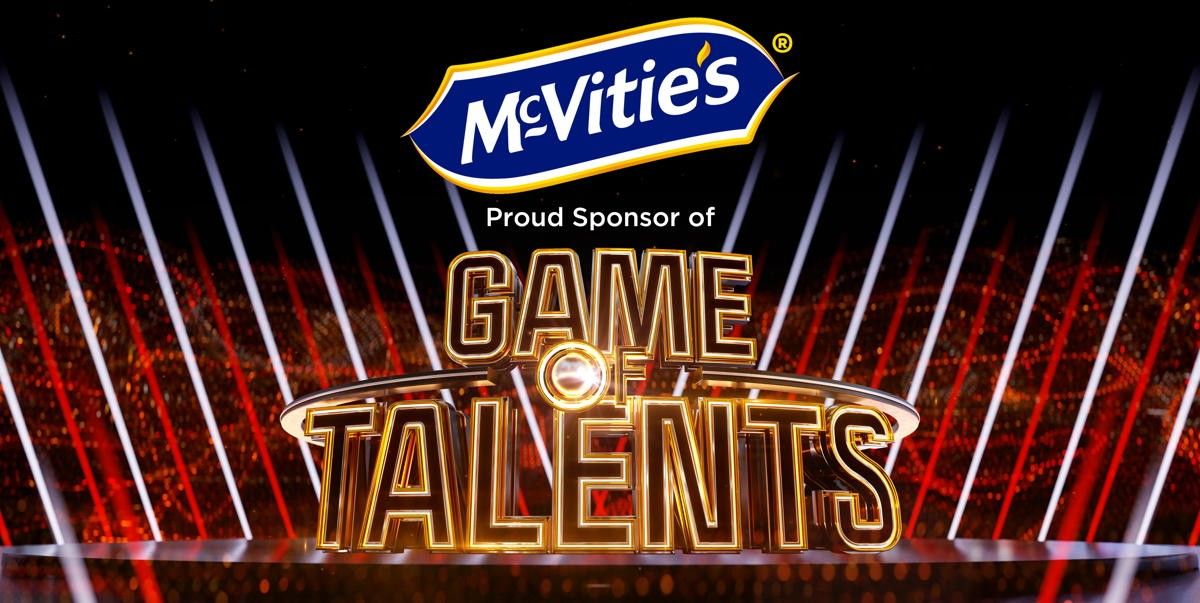 McVitie's has been announced as the first headline sponsor of ITV's brand new talent show Game of Talents, when it debuts on TV screens this month.
Hosted by Vernon Kay, the new series merges the excitement of a talent show with the playful entertainment of a game show to entertain families nationwide every Saturday night.
The sponsorship package will comprise of broadcast, ITV Hub, and online presence, alongside an extensive package of licensing rights and bespoke digital content. The deal will see an array of McVitie's favourites and new additions beamed into the nation's living rooms.
The new show produced by Thames (a Fremantle label) – producers of Britain's Got Talent and Supermarket Sweep – will see contestants team up with a celebrity favourite as the pairs work together to try to uncover the secret, surprising and often bizarre hidden talents of eight mystery performers, for a chance to win a big money prize.
"We are super excited to be partnering with ITV and Game of Talents this spring. It is such a fun new game show, which is sure to be a new Saturday night favourite with family and friends," commented Caroline Hipperson, chief marketing officer at pladis UK&I.
"McVitie's have a new sponsorship creative in the oven (so to say) which we hope will put a smile on faces all across Britain in April and May, featuring our own 'talent', both familiar and new, which is Too Good Not to Share."