Mars Wrigley has pulled out all the stops with its chocolate selection this Christmas. From fulfilling the all-important rituals that drive shopper motivations during the season, such as gifting, snacking and grazing, and "special moments together", Mars Wrigley has something for everyone, with new products, returning festive-favourites plus a full range from its iconic chocolate brands.
New for 2022 are M&M'S Santas, which are playful hollow chocolates filled with mini- M&M'S and wrapped in colourful foil; Maltesers Mint Reindeers, which come in both 29g self-eat bars and 59g sharing bags; and Galaxy Truffles Assortment as well as Maltesers Assorted Truffles.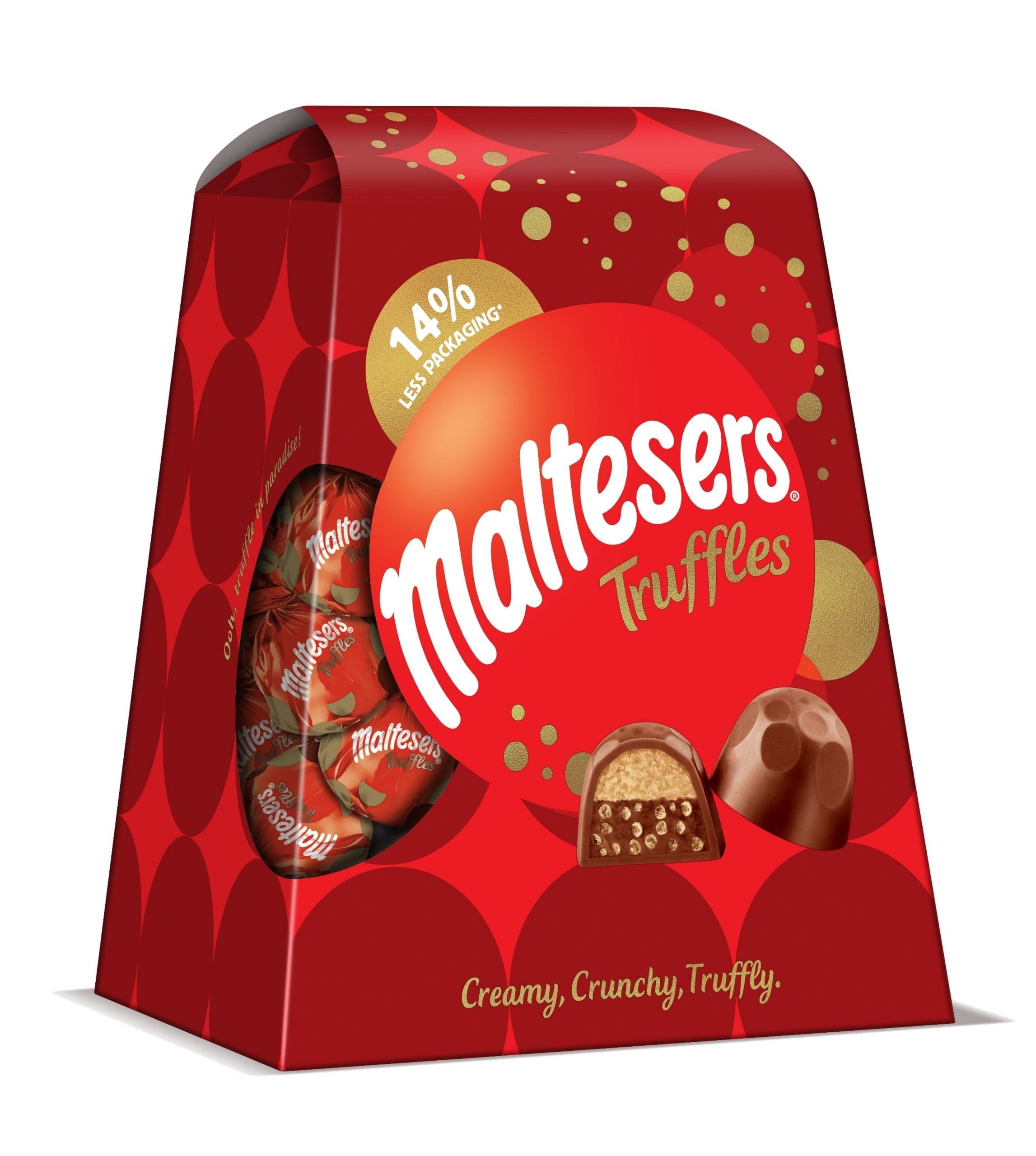 Returning Christmas favourites include the original Maltesers Reindeers and Christmas classics such as Celebrations tubs – which have had a brand refresh and now stand out better on shelf – alongside luxury truffles from Galaxy and Maltesers Truffles in white, milk and assorted flavours.
"Christmas remains the biggest occasion for retailers when it comes to chocolate sales, as people celebrate the festive season not only by buying for others, but also for themselves," said Cybi Capaldi, Senior Brand Manager, Seasons & Gifting. "This year the selection of chocolates from Mars Wrigley not only taps into current taste trends, such as white and mint chocolate, but also offers a range of pack sizes from its iconic Christmas classics to suit all customers' needs and budgets."
New shapes & self-eat
This year, Mars Wrigley will be shaking up the shapes category with the launch of M&M'S Santas. These 100g foil-wrapped, hollow chocolate characters are filled with mini shakeable M&M'S and will bring the fun of M&M'S to consumers this festive season. The mixed cases contain two designs for maximum shelf efficiency and are stackable for building in-aisle displays.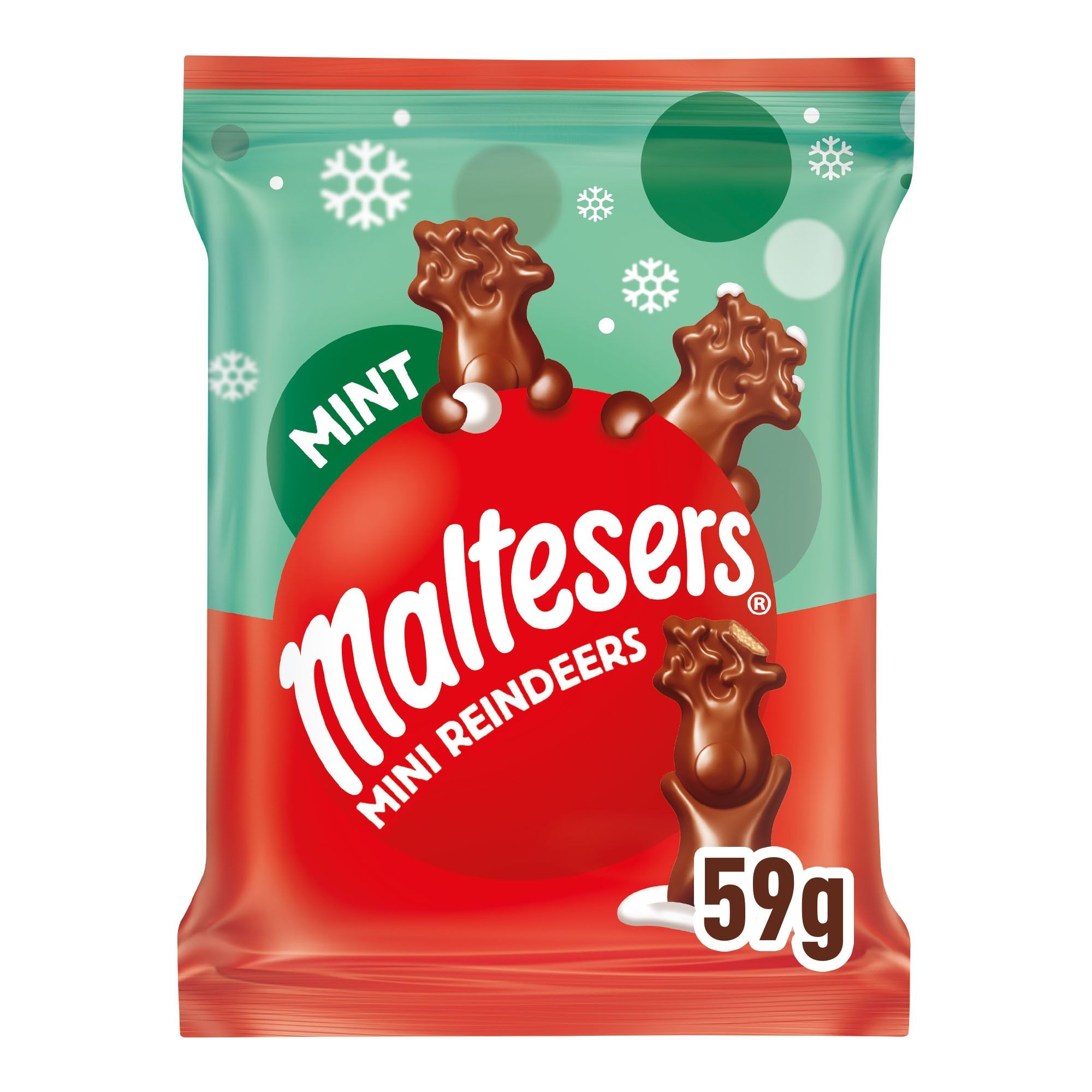 Mars Wrigley is also introducing Maltesers Mint Reindeer, available in 29g self-eat bars and new 59g Maltesers Mini Reindeer sharing bags. This is an exciting flavour extension to meet growing consumer demand for mint flavour, which has been growing consistently YOY in all segments of confectionery, but is growing fastest in traditional seasonal categories. Maltesers Reindeer, which is the No.1 bestselling confectionery treat at Christmas, returns with an updated pack design in both pack formats.
M&M'S Santa 100g RRP £2.99
Maltesers Reindeer & Maltesers Mint Reindeer 29g and 59g
Singular = RRP £0.65
Packet = RRP £1.29
Gifting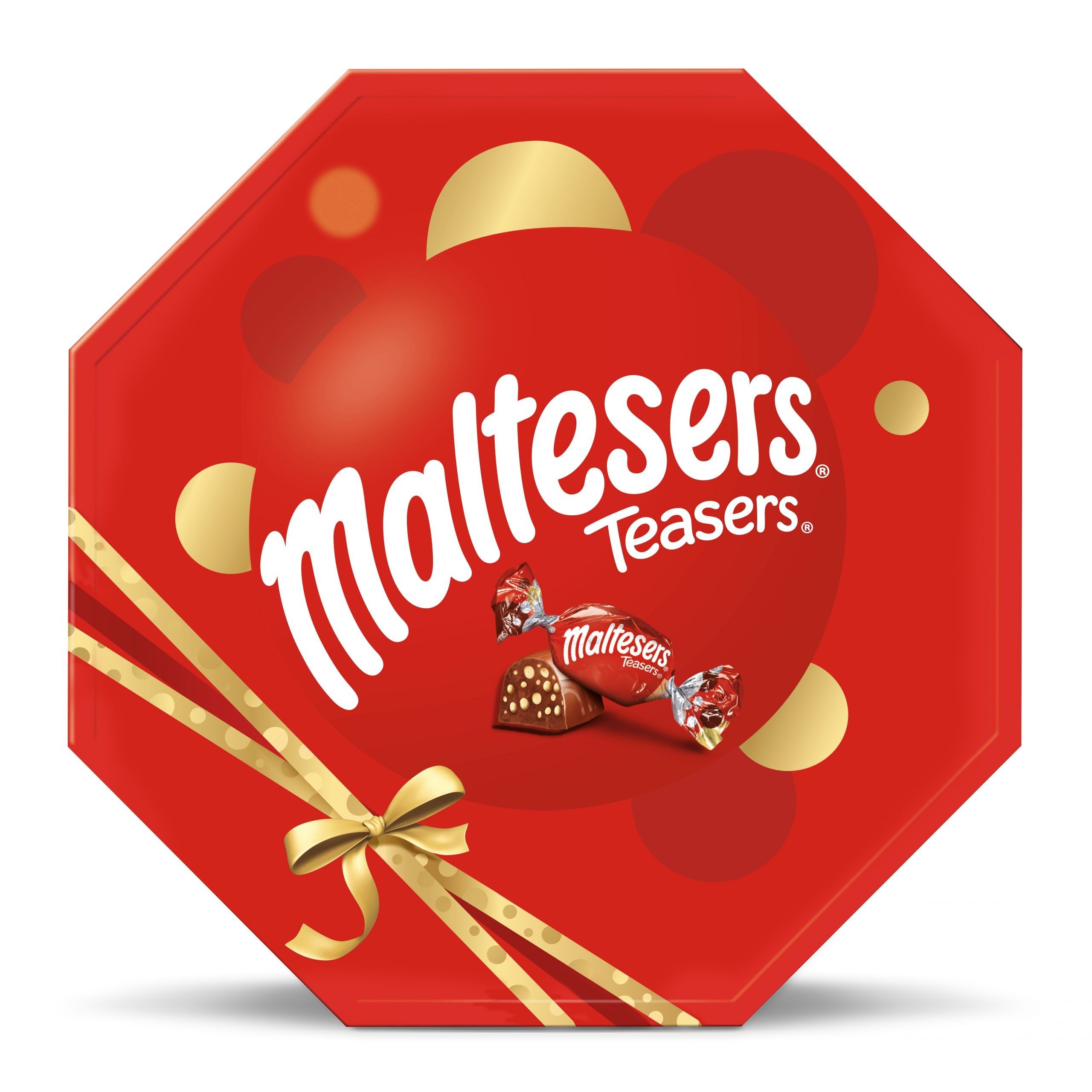 Mars Wrigley's gifting portfolio includes consumer favourite brands in a range of formats, with the boxed range offering a simple gifting solution to all shoppers. Maltesers are available in 110g, 185g, 310g boxes, 75g tubes and a 335g Teasers Centrepiece.
Mars Wrigley also has a premium gifting range, including Maltesers Truffles and Galaxy Truffles, providing alternative and indulgent gifting options for consumers. Available in 54g, 200g, 336g and 455g cartons, the Maltesers range provides a more premium twist on a consumer favourite brand.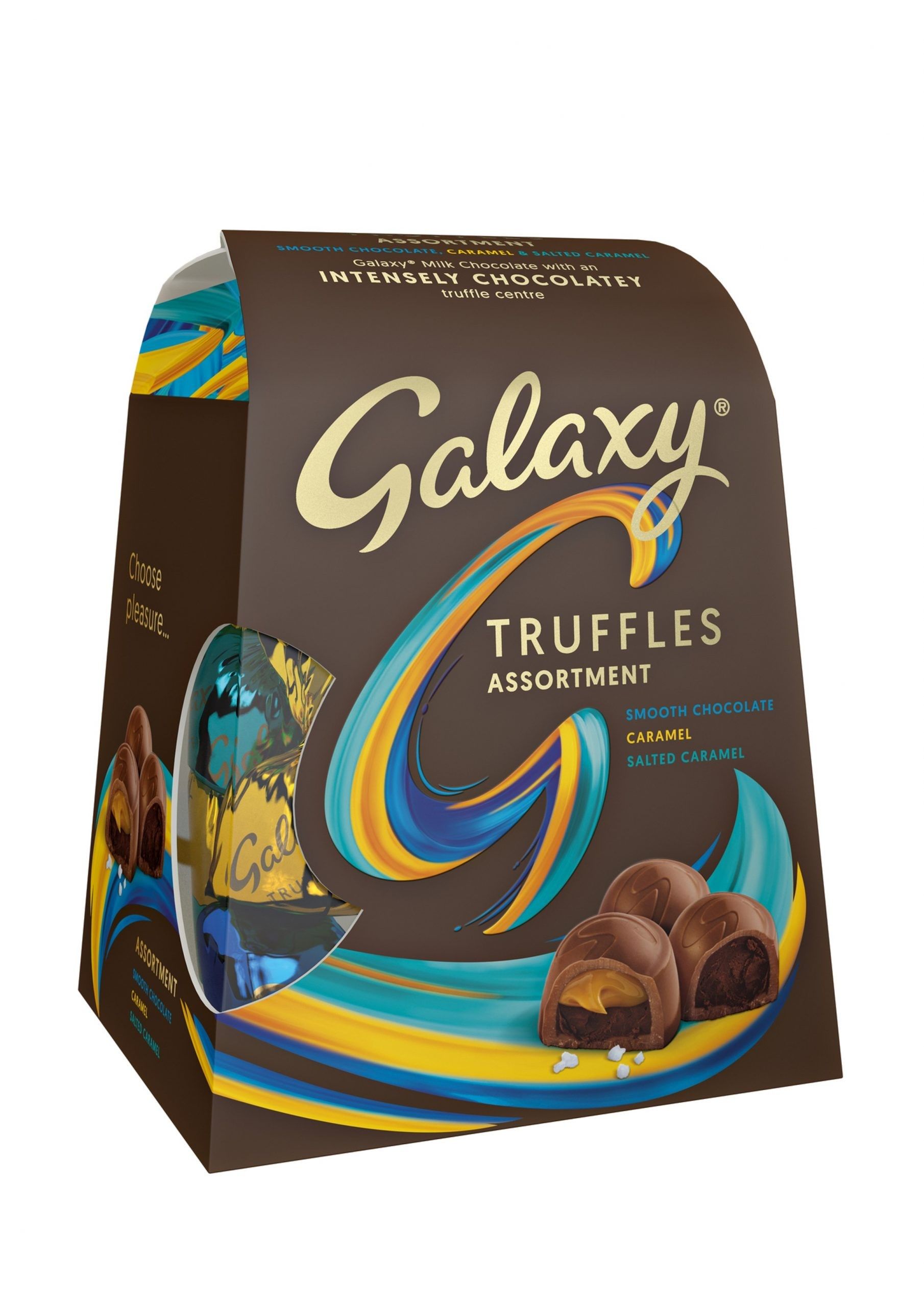 Mars Wrigley is responding to consumer demand for white chocolate with Maltesers White Truffles. Another limited edition for Christmas 2022 is a new Maltesers Assorted pack containing Milk, White and new Dark Truffles.
Galaxy is also launching a new Truffles Assortment for this year's festive season, featuring Smooth Chocolate, Caramel and new Salted Caramel truffles.
Maltesers
Small (110g) RRP £1.90
Medium (185g) RRP £2.49
Large (310g) RRP £4.49
Tube (75g) £1.70
Centerpiece (335g) RRP £5.99
Maltesers Truffles
54g RRP £1.99
200g RRP £4.99
336g RRP £7.99
455g RRP £10.99
White truffles RRP £4.99
Assorted truffles RRP £4.99
Galaxy Truffles
Smooth RRP £4.99
Assortment RRP £4.99
Sharing
This year, Mars Wrigley launches a rebrand across the complete range of Celebrations, modernising the look and feel to excite consumers. The Celebrations tub is an established footfall driver, while the Celebrations pouch and carton are both No.1 bestsellers in their respective categories3.
Celebrations tub RRP £10.99
Celebrations pouch RRP £4.99
Celebrations carton RRP £4.79
Advents and selection boxes
Selection boxes and advent calendars are festive essentials, and this year Mars Wrigley's offerings include favourites from Galaxy Christmas Collection, Maltesers & Friends, and the reintroduction of Milky Way Universe.
Skittles Selection Box (RRP £3.29 – 150.5g)
M&M's Selection Box (RRP £3.29 – 139g)
Galaxy Selection Box (RRP £4.29 – 244g)
Maltesers Selection Box (RRP £4.29 – 207g)
Milky Way Selection Box (RRP £3.29 – 124.5g)
Maltesers Small Selection Box (RRP £1.29 – 73g)