Mars Wrigley's 2023 Easter portfolio sees the return of seasonal favourites alongside exciting new products, offering a full range from its iconic brands to fulfil all the key shopper rituals at a time of year when chocolate is central to celebrations.
The shopper mindset shifts in the run up to Easter, from impulse purchases in the early part of the season – accounting for 45 per cent of total Easter confectionery sales – when Easter ranges serve as permissible treats, to planned purchases in the weeks immediately preceding Easter weekend for seasonal gifting, events and activities such as egg hunts.
Easter shapes and treats

New for 2023 are M&M'S Easter Shapes, which are hollow chocolate shapes filled with mini M&M'S and individually wrapped in colourful foil. Shapes are growing category, with 15 per cent of households purchasing Easter shapes and 13 per cent of shoppers repeat purchasing gift shapes during the Easter period. M&M'S Easter Shapes come in mixed cases of two unique designs for maximum shelf efficiency and are stackable for building in-aisle displays.
Meanwhile, M&M'S Speckled Eggs feature a new packaging design. The sharing bag of unwrapped chocolate sugar-shelled treats are a favourite at this time of year and the new packaging is set to really stand out on shelf.
MALTESERS is the No.1 brand in the novelty shapes category and given that 18 per cent of shoppers repeat purchase MALTESERS Bunny, which come in self-eat bars and 5-packs, the return of the popular treat will be welcomed by shoppers and retailers alike.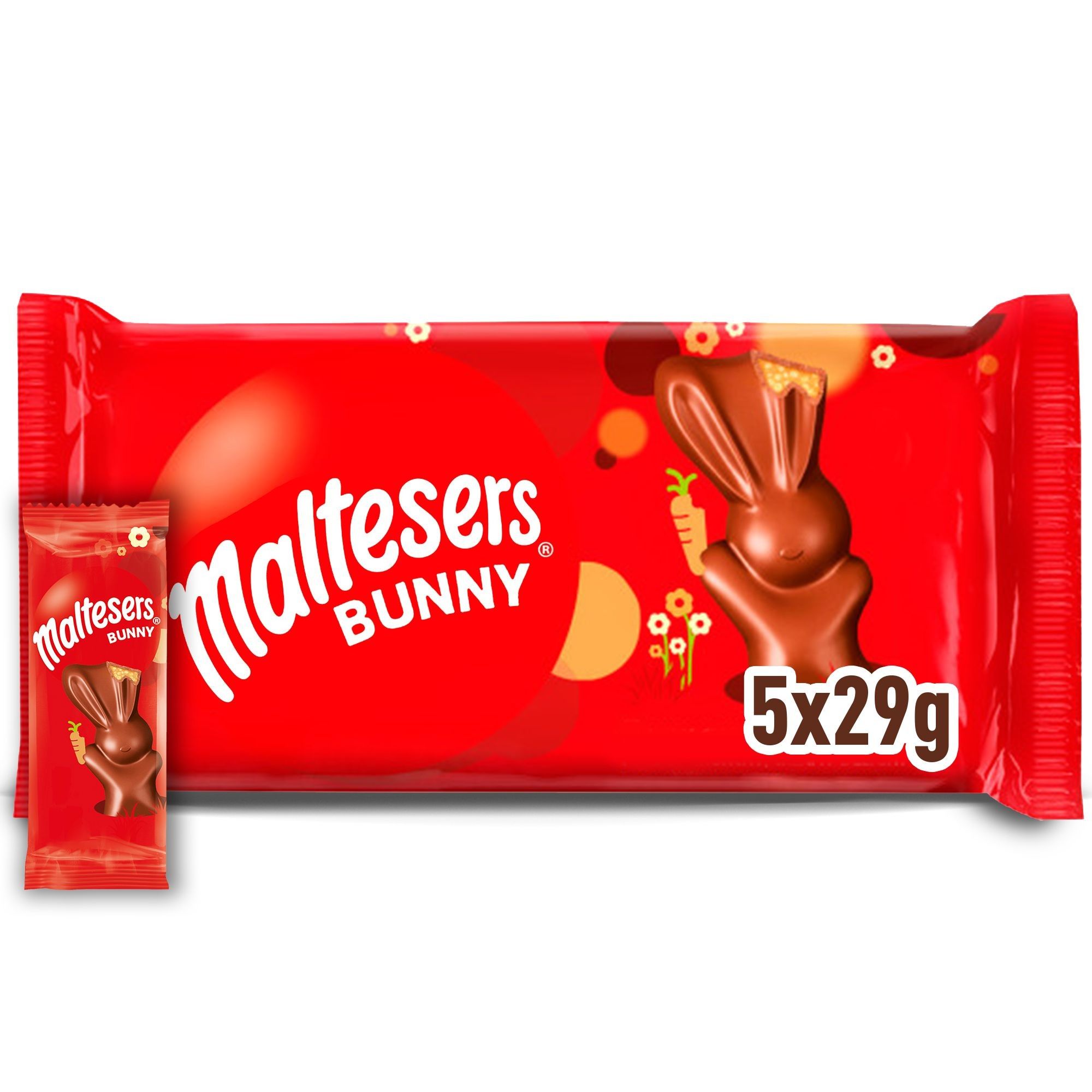 Orange chocolate has grown +46 per cent versus 2021, when MALTESERS Orange Bunny was the most successful self-eat NPD in value share and sales, so its return will meet the growing consumer demand for this flavour.
Also back by popular demand are MALTESERS White Mini Bunnies pouches, the No.1 small sharing novelty shape in value sales, which are in a unique position with 68 per cent of shoppers only buying white bunnies.
Egg hunts and gifting
The last three weeks in the Easter countdown represent 55 per cent of sales and 70 per cent of traditional egg and egg hunt sales, with 28 per cent of seasonal sales in the last week.
The egg hunt is a firmly established Easter ritual, with more than 1 in 5 now participating in the springtime adventure. Mars Wrigley's MALTESERS Easter Hunt Mix and GALAXY Easter Hunt Mix packs are in the top 5 hunt packs and, along with the new-look CELEBRATIONS Easter Mix, offer consumers a variety of treats to earn on the trail or for sharing at family feasts.
The gifting of chocolate eggs is the largest and most traditional ritual of the Easter celebration, with 85 per cent of UK adults buying Easter eggs in 2022. This year will see the return of Mars Wrigley's most popular eggs in a range of sizes to suit various shopper profiles.
The much-loved GALAXY brand grew by +14 per cent in 2022 and its range of mini eggs held plenty of appeal for more affluent adults seeking luxurious treats. These foil-wrapped premium treats are back in three variants – GALAXY Enchanted Eggs, GALAXY Caramel Mini Eggs and GALAXY Creamy Truffle Mini Eggs – and are also ideal for egg hunts and Easter baking.
Medium eggs have the highest unique penetration of all eggs (33 per cent) and play a significant role in driving early season sales and repeat purchases. MALTESERS Medium Egg is a key sales driver throughout the Easter season.
The GALAXY Enchanted Egg and M&M'S Brownie Egg are among Mars Wrigley's large egg portfolio for 2023. Large eggs grew by +25 per cent in value sales with Mars Wrigley taking a 20 per cent share of the category. Meanwhile, extra-large eggs play a critical role in driving trade-up in the final weeks of the season and this year's CELEBRATIONS egg features the brand's new packaging.
Luxury and giant eggs are purchased as gifts for someone special, with giant eggs driving long-term category growth +17.3 per cent (17-22). Mars Wrigley's MALTESERS Crunchy and GALAXY Enchanted Eggs are both in the Top 10 giant egg SKUs.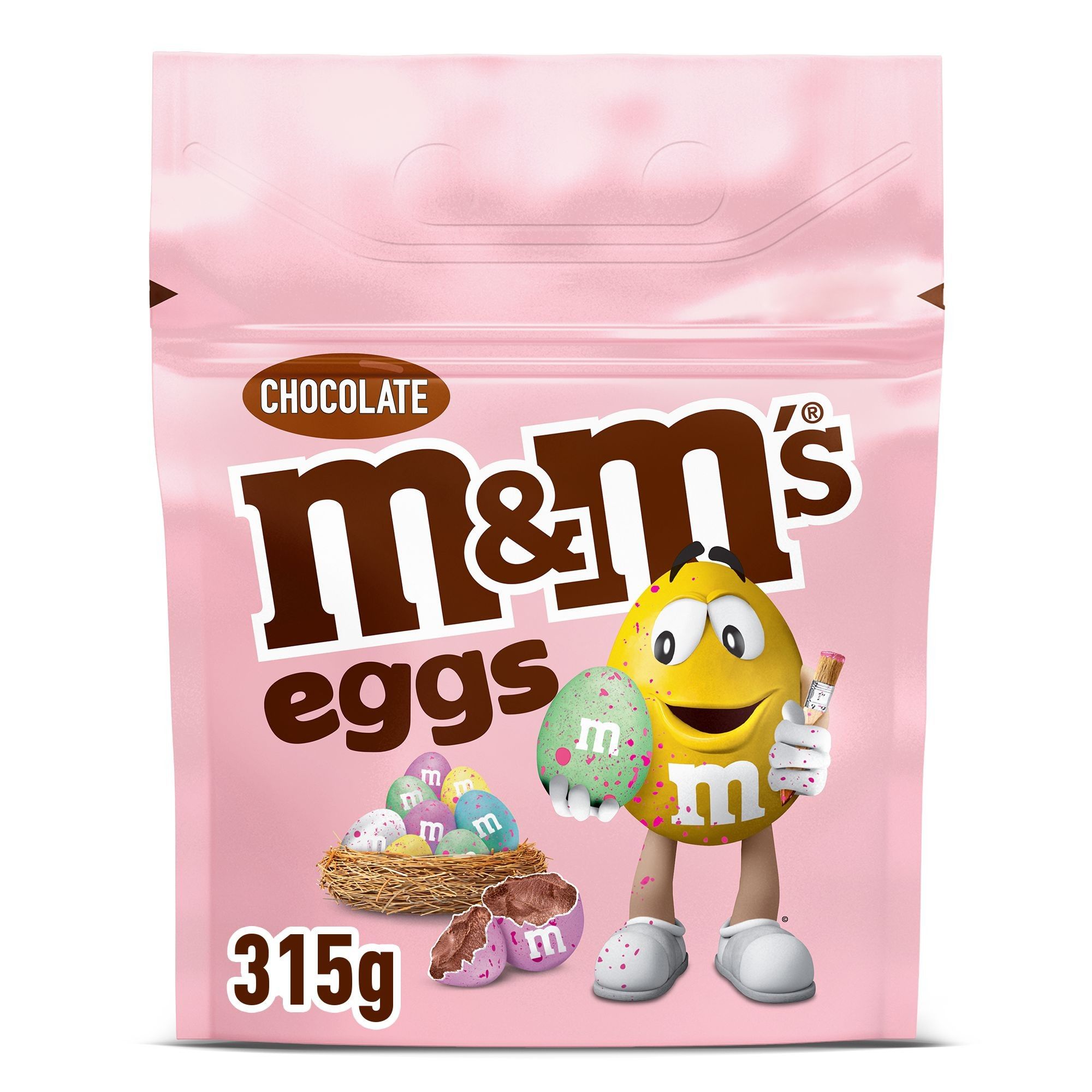 In its luxury range Mars Wrigley is responding to consumer demand for the caramel flavour, which has grown +14.8 per cent (3yr CAGR), with new GALAXY Caramel Truffles Luxury Egg. The MALTESERS Truffles Luxury Egg is returning as a premium option in a consumer favourite brand and all truffles will have new single-layer wrappers, cutting down on packaging.
The full Easter range from Mars Wrigley includes:
Treats
M&M'S Easter Shapes RRP £2.99
M&M'S Speckled Eggs RRP £1.19
MALTESERS Bunny RRP £0.62
MALTESERS Mini Bunnies RRP £1.29
MALTESERS 5 Bunnies pack RRP £2.39
MALTESERS Orange Bunny RRP £0.62
MALTESERS White Mini Bunnies RRP £1.29
CELEBRATIONS Easter Mix RRP £4.99
MALTESERS Easter Hunt Mix RRP £6.99
GALAXY Easter Hunt Mix RRP £6.99
Mini eggs RRP £1.19
GALAXY Enchanted Eggs
GALAXY Caramel Mini Eggs
GALAXY Creamy Truffle Mini Eggs
GALAXY Hazelnut Creamy Truffle Mini Eggs (exclusive to Co-op)
Medium eggs RRP £3.05
MALTESERS
Large eggs RRP £5.29
GALAXY Enchanted
GALAXY Minstrels
M&M'S Brownie
M&M'S Crispy
M&MS Peanut & Chocolate (exclusive to ASDA)
MALTESERS Teasers
CELEBRATIONS
MARS
BOUNTY