Sustainable soft drinks producer, Marlish Waters is expanding its range of canned-at-source spring waters, with the launch of Marlish Sparkling Pink Grapefruit.
Naturally light in calories, but packed full of flavour, Marlish Sparkling Pink Grapefruit Spring Water combines the finest pink grapefruit extracts and oils with Marlish's slowly filtered Spring Water, to create a sharp and clean beverage that provides the ultimate refreshment.
Free of artificial flavours and preservatives, Marlish Pink Grapefruit offers a well-balanced level of sweetness, met with the distinctive tartness you'd expect to find when biting into a perfectly ripe pink grapefruit segment, and all for less than seven calories per can.
Joe Evans, co-founder & director at Marish Waters, commented: "We are incredibly excited to be launching the latest addition to our spring water range, Sparkling Pink Grapefruit.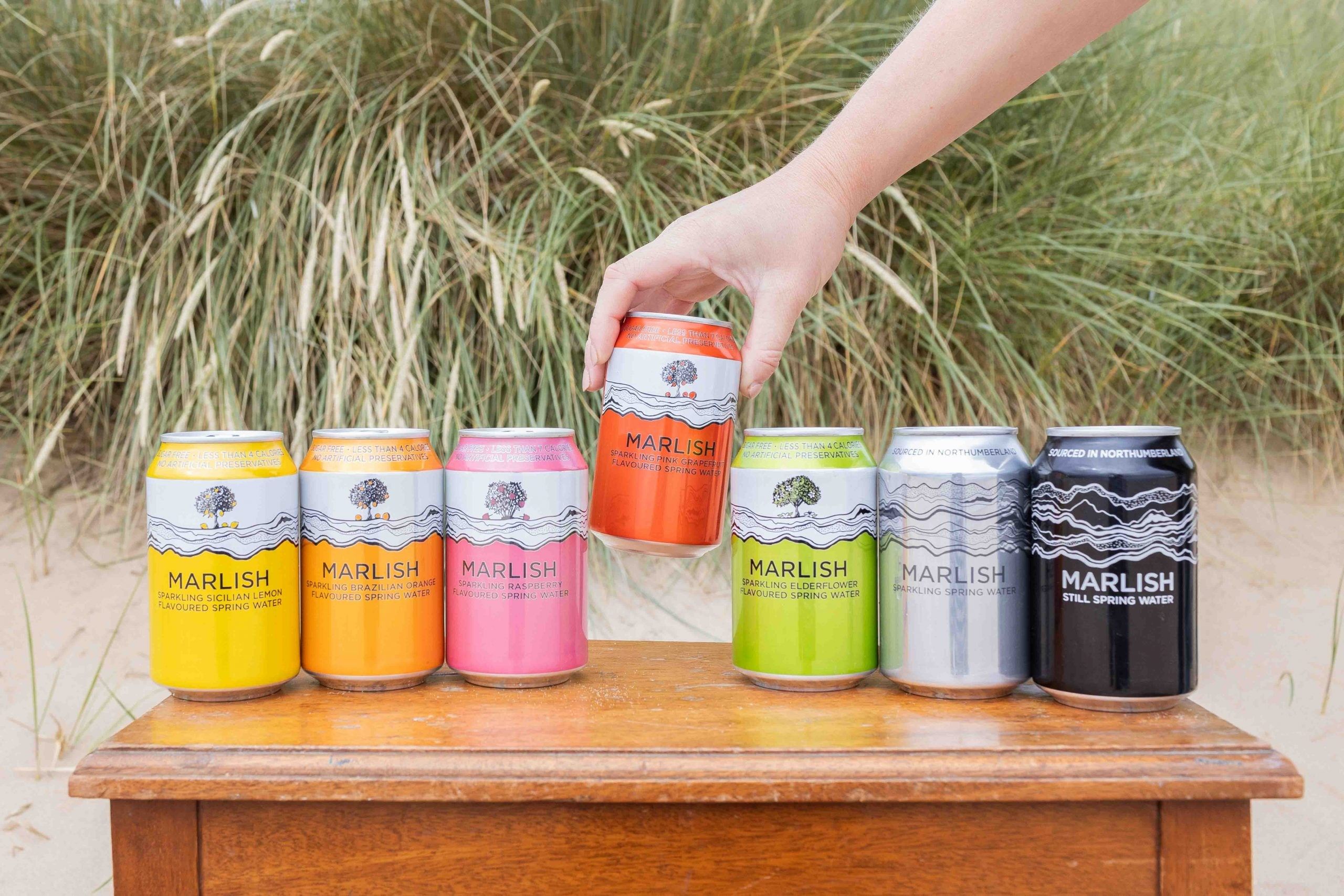 "With the soft drinks category continuing to enjoy an increase in demand as more and more consumers choose to reduce their alcohol intake, it's more important than ever that people are offered a choice beyond the usual sugar and calorie-laden regulars you see in the fridges. By extending our range of flavoured spring waters to include the delicious new Pink Grapefruit, we're hoping to do exactly that – bring a new and exciting flavour to the table, that doesn't compromise on taste but also doesn't compromise any health goals.
"We've even been working with a team of mixologists to create the perfect pairings, and the word on the street is that when paired with Tequila, Marlish Pink Grapefruit makes a mean Paloma!"
Packaged and produced at source on Marlish Farm – a family farm nestled within the beautiful rolling hills of the Northumberland countryside – Marlish Sparkling Pink Grapefruit joins the brand's line up of existing flavoured spring waters, Sicilian Lemon, Raspberry, Brazilian Orange and Elderflower, along with its range of still and sparling spring water and tonics and mixers.
Marlish Sparkling Pink Grapefruit Spring Water is available now through LWC Drinks in cases of 24x330ml.
For more information on stocking the range and marketing support please contact Duncan Bryan [email protected]