Price-marked packs (PMPs) have always been the easiest way for convenience stores to show value to their customers. According to a Lumina Intelligence report, a third of the shoppers say that PMPs reassure them they're not being overcharged, while 22 per cent of shoppers believe that a PMP is cheaper than the standard price. Moreover, over a quarter of them (27%) believe it means the product is on promotion, even when it is actually the standard price!
More significantly, 43 per cent of shoppers say they are more likely to shop in a convenience store that sells PMPs. With rising energy prices, record inflation and an anticipated recession pushing the shoppers to become more price-aware and look for better deals to save money, the role of PMPs in a convenience store have never been more important.
"With the rising cost of living, consumers are looking for value in their purchases where possible. With the price being clearly labelled on the pack of PMP formats, they offer reassurance to consumers that they are getting a fair price for a good value product, contributing to an overall positive price perception and driving sales," comments Phill Jaremczenko-Dye, Digital, Wholesale and New Business Lead at Mars Wrigley.
"PMPs are effective at building a sense of trust and confidence amongst consumers."
Confectionery
Jaremczenko-Dye adds that PMPs are effective at driving both impulse and repeat purchases as they offer an additional level of convenience to consumers. While, half of convenience baskets include PMPs, making them an important consideration across categories, they are particularly key for consumers when shopping for confectionery.
"Popular brands offering PMP formats help to drive category sales and boost additional trials of new product in a range," he says, adding that Mars Wrigley's Orange MALTESERS Buttons, M&M'S range (in four consumer favourite flavours: Peanut, Crispy, Chocolate and Salted Caramel) and the latest innovation Dark MALTESERS, Squishy Cloudz (available in two flavours, Fruits and Crazy Sours), the new release from SKITTLES, are all available in £1 PMP format. In addition, Mars Wrigley continues to grow their EXTRA gum portfolio, with a £2 PMP pack of their 46-pellet bottle of EXTRA sugar-free gum in top-selling flavours, Peppermint and Spearmint.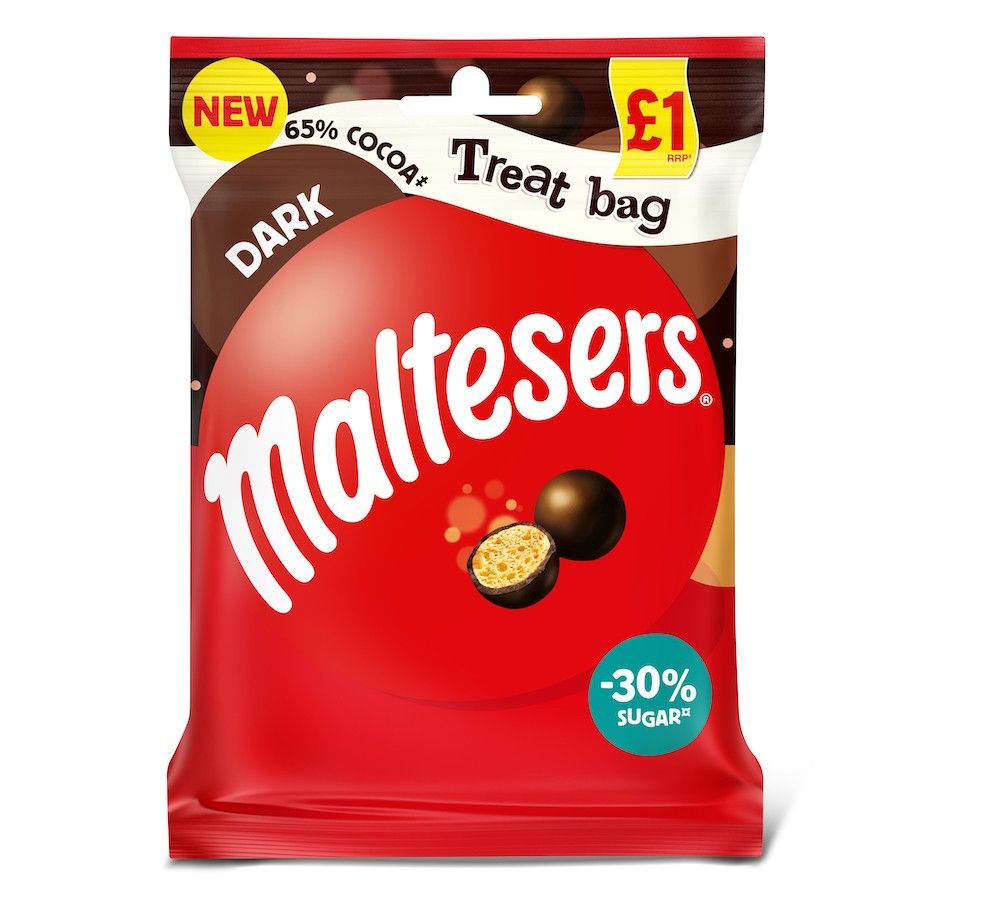 Paul Robinson, Controller – Convenience and Wholesale, at Perfetti Van Melle (PVM) notes that PMPs have always been an important part of their offering across our leading brands.
"This is even more pertinent now, as purse strings tighten, and is clear when looking at our recent sales data –sales of our Fruittella £1 PMP Juicy Chews have grown 15.1 per cent, whilst our Fruittella £1 PMP Duo Stix have also grown 15.4 per cent," he says.
"PMPs can make the shopping experience easier in-store – they look bolder on-shelf, which in turn drives quicker purchase decisions. Eliminating confusion with straightforward on-pack pricing is especially helpful in a highly competitive category like sugar confectionery," he adds.
He recommends Mentos' Fruit, Mint and Tropical variants and Fruittella's Juicy Chews, Strawberry Mix, Duo Stix and Summer Fruits variants, all available in 135g bag, as must-stock PMPs for retailers.
"Our range of household brand names have been trusted and loved for generations and have a reputation for offering great value, making our price-marked products an attractive proposition to retailers. Retailers should ensure they and their staff know about these brands, and check that there is always a good selection on offer across core and sugar free ranges," he says.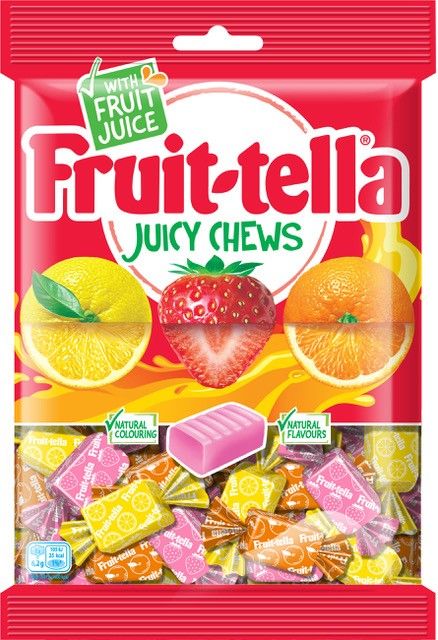 While Robinson recognises that retailers might have concern about the impact of PMPs on profit margins, he points out that the allure of a PMP will help to "increase impulse purchases, encourage repeat custom and ultimately drive stock through more quickly."
In addition, with retailer support firmly in mind, the Perfetti Van Melle retailer Loyalty Reward Scheme is currently a major focus for the company, which is urging convenience stores to sign up for a sweet deal with some fantastic prizes as part of the scheme, including a £100,000 giveaway.
4,500 members have already signed up since the summer of last year, reveals Mark Roberts, Marketing and Trade Marketing Director at PVM, adding that the company will look to expand this in the year ahead, with more investment and field sales reps than ever before.
"In a bid to drive impulse sales of single packs in the convenience market, Perfetti Van Melle has worked closely with retailers to launch a tailor-made £2million program that features a range of stocking and merchandising initiatives, to help them boost profits and reap other rewards designed with retailers in mind," Roberts says.
Snacks
PMPs are crucial in the snacking aisles, where retailers also need to take into account the changed consumption habits.
"The way people are snacking has changed with hybrid working for example. People are looking for convenient snacks for every occasion, may that be on-the-go, at home, or at the desk, making punnet, multi-pack or sharing bag key formats," comments Toby Smart, Chief Marketing Officer at graze.
"Price marked packs are proven to help drive sales, and with the £1 splash on the front of our much-loved snacks, we will attract even more shoppers through value perception, and in turn gain their trust."
He says healthier snacking alternatives offer an untapped market for retailers to capitalise on, given the amount of people seeking products that have added benefits.
"Shoppers are looking for delicious but healthy snacks that don't compromise on taste, and graze can offer both," he notes. "Our line-up comprises of our best-selling sweet and savoury punnet products, including Lively Lemon Flapjack, Cocoa Vanilla Flapjack, Smoky Barbecue Crunch and Salt & Vinegar Crunch. With products that don't compromise on flavour, we use natural ingredients which are nutritionally balanced and packed with added benefits such as protein, fibre or essential vitamins and minerals."
With HFSS location restrictions set to take effect in October, affecting some convenience stores, graze has launched a user-friendly tool that tells retailers each product's HFSS scores across three different categories.
"Blended with sales data, the tool provides extremely rapid revenue driving insight across products. This allows retailers to make quick and easy decisions on ranging, space and displays," Smart says.
"The tool went live earlier this year and sharing this with our retailers has been a breakthrough in the support we have been able to offer, beyond just our graze range.  We want to support retailers and give them confidence on the opportunity of HFSS with the revenue driving insight that our tool can now offer."
In September, Rustlers Hotdog will join the brand's extensive PMP range in the convenience channel. The PMP range already includes Rustlers Core4 range of bestselling products, the Quarter Pounder, BBQ Rib, All Day Breakfast Sausage Muffin and Southern Fried Chicken Sub.
"The market for price-marked packs remains hugely important and in the current climate we expect more shoppers to look to PMPs as reassurance of value," comments Monisha Singh, Shopper Marketing Manager at Kepak Consumer Foods, the home of Rustlers.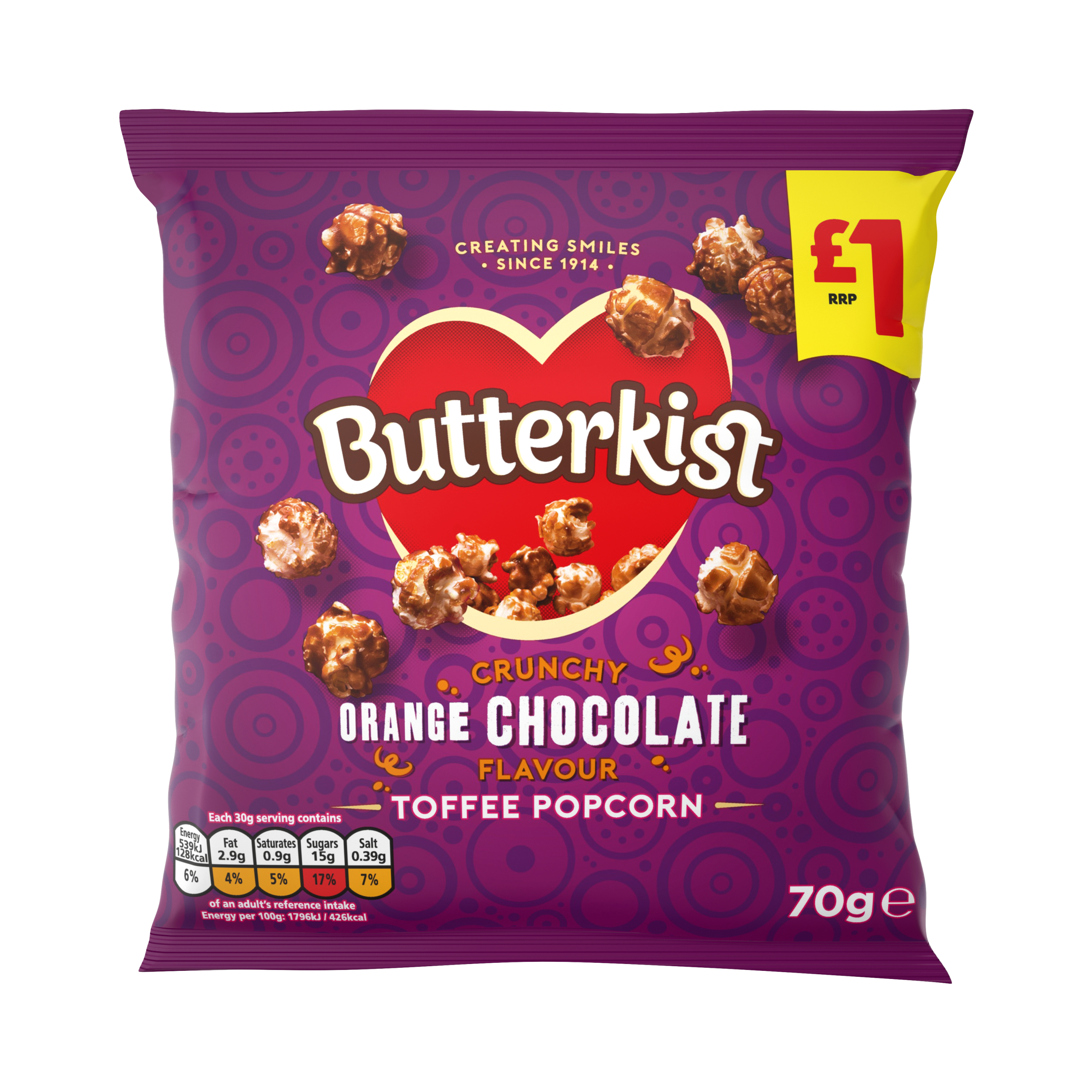 KP Snacks has recently announced the launch of two new £1 PMP SKUs: Butterkist Crunchy Orange Chocolate Flavour Toffee popcorn (70g) and Nik Naks Scampi 'N' Lemon (75g), expanding its £1 PMP range to 35 SKUs.
Nik Naks Scampi 'N' Lemon returns following high demand for the shopper favourite which has been absent across singles formats since 2008 and multipacks since 2019. The launch capitalises on 5.3 per cent growth for the Nik Naks brand, one of the top 10 best-selling £1 PMP ranges.
Bridging the gap between popcorn and chocolate confectionery, Butterkist Crunchy Orange Chocolate popcorn £1 PMP is perfect for a sweeter and more indulgent snacking occasion. Butterkist is the nation's favourite popcorn brand, enjoying a 35.4 per cent market share.
Matt Collins, Trading Director at KP Snacks, said the new products are well-positioned to boost retailer sales by capitalising on the strength of £1 PMPs in the Crisps, Snacks and Nuts (CSN) category, worth £221.8m and growing in value 17.1 per cent [Nielsen]. The KP Snacks £1 PMP range is worth £70.5m and is growing at 16 per cent.
"As costs of everyday items continue to rise, consumers will be searching for great value products so PMPs will be an increasingly important format. We are delighted to be supporting our retail partners with a strong and growing £1 PMP range designed to excite shoppers and drive impulse purchases," he says.
"We are also catering to shopper demand by bringing back Nik Naks Scampi 'N' Lemon as a £1 PMP. The return of this well-loved flavour after so many years without it, will engage and ignite interest from shoppers, boosting sales for retailers."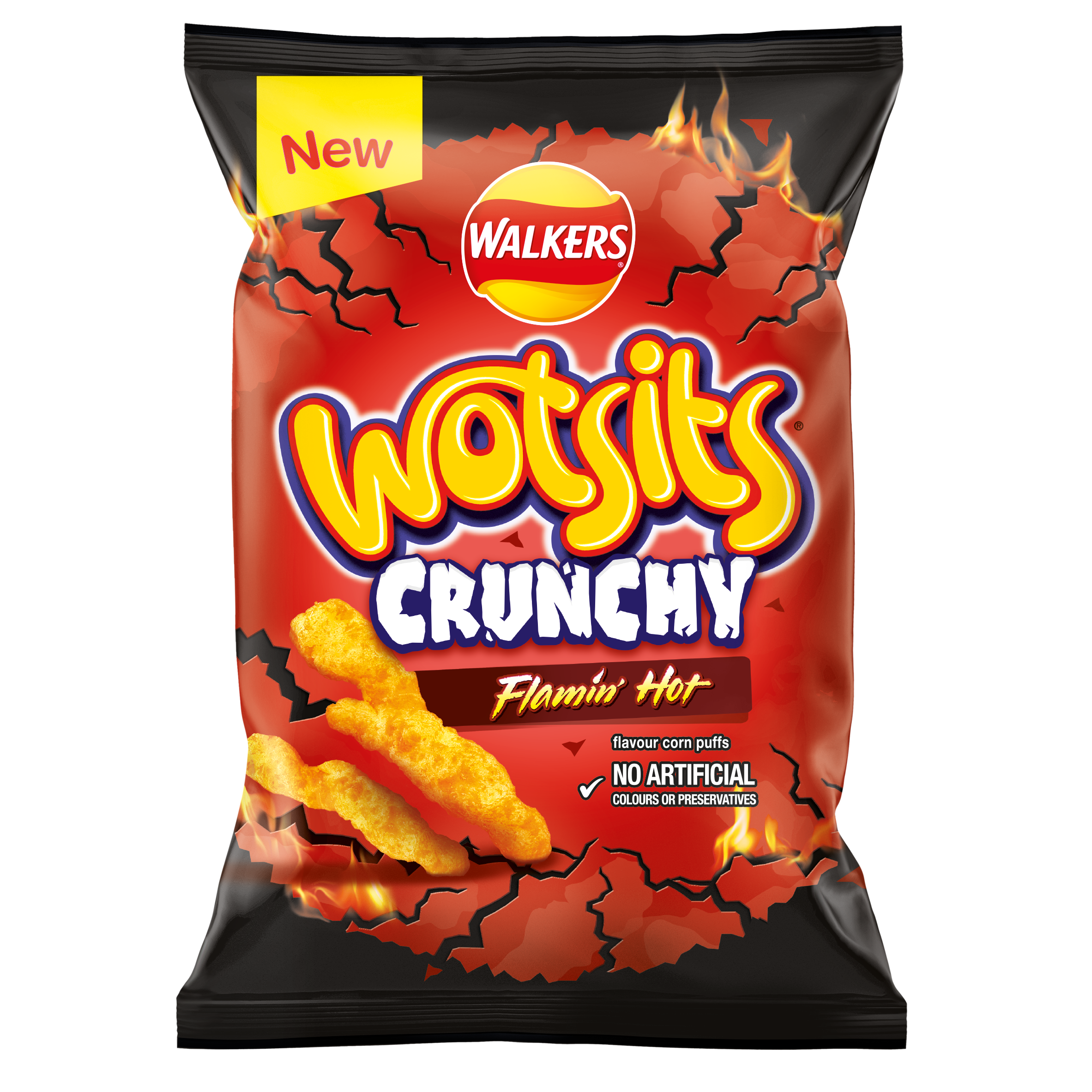 Kirsten Reid, Impulse Category Management Channel Lead at PepsiCo, recommends retailers to stock a variety of RRP PMPs formats in-store to cater to multiple snacking occasions and sign post value to their shoppers.
RRP PMPs account for 41 per cent of CSN value sales in the savoury snacks category and continue to grow at 22.1 per cent vs two years ago and 10.3 per cent vs previous year, with them being the no.1 contributor to crisps and snacks growth in absolute value vs other segments [Nielsen].
"To maximise this growth opportunity, our new Wotsits Crunchy range of 60g RRP PMPs provide an excellent choice for stores looking for strong returns from well-loved brands that deliver taste and enjoyment in an exciting new product format in the most popular pack size," she says.
Matt Smith, Marketing Director for Tayto Group, says big bag formats are a must-stock for independent retailers, with £1 PMP packs growing twice as fast as the market (+18.9% vs +9.6%2).
"£1 PMPs have been a roaring success which is why Golden Wonder is committed to offering great value at this must-stock pricepoint. In its 75th year, Golden Wonder goes from strength to strength by delivering on the brand promise of 'more punch per crunch' with Golden Wonder's £1 PMP Snacks range outperforming the market (+35% vs +21%) and Transform-A-Snack being the star performer (+62%)," he says.
He informs that Golden Wonder's recently launched £1 PMP premium range of unique flavours – Mature Cheddar and Spring Onion; Chargrilled Steak and Crispy Smoked Bacon – are performing strongly, delivering more than double the sales of the previous flavours.
"Shoppers in convenience are concerned that they will pay inflated prices for shopping locally and PMPs assure them that this isn't the case. An additional benefit is that it makes it quicker for shoppers on a 'grab and go' mission as they don't have to search for a shelf ticket – the price is right there on the pack," Smith adds.
Alcohol
Johnny Dennys, Head of Brand and Trade Marketing, Mast-Jägermeister UK, says PMPs should be an important consideration for retailers looking to drive spirit sales across the entire year, contributing towards an overall positive price perception for consumers.
"Price-marked packs remain a must stock throughout the year, with their convenient format and clearly marked price making them popular with consumers," he comments.
"Stocking top-selling brands in multiple formats is a key way for retailers to ensure they are meeting the demands for all shopper missions. Jägermeister offers three price-marked packs for consumers at 20cl, 35cl and 50cl and stocking a variety of pack sizes caters for multiple types of occasion," he adds.
Jägermeister is supporting retailers, including those in convenience, with innovative 'Freeze to win' competition bottles with a temperature-sensitive back label. Available on 50cl PMP bottles, alongside the 50cl and 70cl SKUs, the campaign offers consumers the opportunity to win a variety of prizes including a European Jägermeister festival experience.
"The campaign reinforces Jägermeister's perfect serve, an ice cold shot, by educating consumers in an interactive way to keep Jägermeister in the freezer. This on-pack promotion is being supported across the brand's social media channels, driving footfall to the off-trade, which is expected to drive sales and bring a wider consumer interest to the overall category," Dennys informs, adding that the  promotional packs will be available across most convenience retailers from September.
Lauren Priestley, Head of Category Development Off Trade at Diageo, notes that variety will be key in choosing PMPs to stock in the alcohol category, with ready-to-drink (RTD) formats being popular options in the impulse channel.
"Many consumers may be seeking high-quality options at affordable price points and this presents a unique opportunity for retailers to leverage price-marked packs," she says.
"When it comes to RTDs, stocking recognised brands can help the consumer navigate the RTD category, therefore, retailers may want to consider stocking well-known brands such as Gordon's Premium Pink Gin & Tonic 250ml PMP (5% ABV) and Captain Morgan Spiced Rum & Cola 250ml PMP (5% ABV) and recently launched Smirnoff Raspberry Crush and lemonade PMP(4.5% ABV)."
Flavoured alcoholic beverages (FABs) are another option to fully capitalise on the PMP opportunity in the category, she adds. "Research has shown that typically the top ten SKUs in the off-trade for FABs are PMPs So, stocking a good range of FABs such as options within the Smirnoff ICE portfolio will help retailers to drive sales. When it comes to merchandising, we suggest incorporating RTDs and FABs into chillers if space allows. This is to allow for consumption at the optimum temperature," she suggests.
Speaking on the beer category, she advises to make offers on trusted beers like Guinness, the leading stout brand in Britain, to encourage customers to purchase PMP beer options.
"Guinness Draught in a can is available in a range of formats including 4pack, 10pack and 15packs. Maintaining a selection of multipack formats is also key, as research has shown listing a 10pack with a 4pack drives 30 per cent of incremental sales. Multipacks also lend themselves perfectly to socialising occasions and sharing moments, making them a must-stock this year," she says.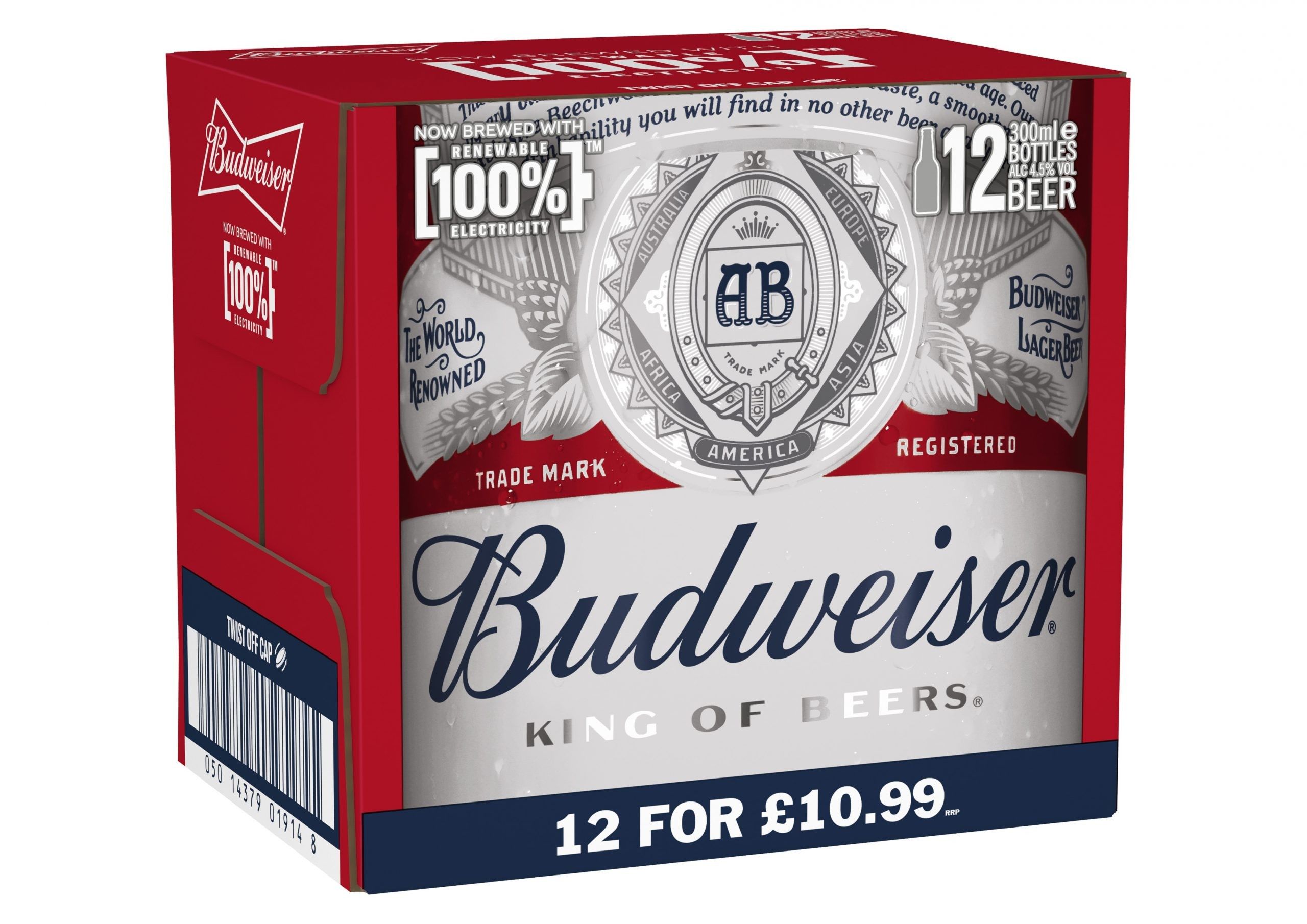 Sunny Mirpuri, Director for Wholesale & Convenience, Budweiser Brewing Group, stresses that stocking up on beer is a must for retailers looking to expand their PMP portfolio.
"Beer and cider PMP consumers shop more frequently, buy more items, and spend more money than the average PMP shopper," he points out.
"Consumer impression is that PMPs offer great value; 60 per cent of consumers believe that the price-marked products they see on shelves are a special promotion, something that will become even more essential as the cost-of-living places pressure on consumers. As a result of this perception, more than two-thirds (68%) of independents are in favour of PMPs, citing how they give shoppers reassurance of good value as the key reason for this," he adds.
In fact, the beer and cider category is in itself a major revenue generator for in the convenience channel, currently worth £3.28bn and equating to 25.8 per cent share of the total market [Nielsen, 52 w/e 30.07.2022], cementing its relevance to total Off-Trade.
Mirpuri says they are encouraging retailers to stock up on premium options to further drive sales. "The premium and super-premium category has seen huge growth in recent years as shoppers look to treat themselves at home. In the Off-Trade specifically, the category now equates to 61.7 per cent of total beer value and we expect this growth to continue. Our premium and super-premium beers including Budweiser, Stella Artois, and Corona have all been integral to this growth–Budweiser, for example, has driven 23 per cent of total premium lager growth," he adds.
Merchandising
As far as the merchandising of the PMP range is concerned, Dennys says visibility will be key. "Using engaging POS relating to any relevant campaigns drives footfall to key fixtures, encouraging a higher basket spend," he says.
"Additionally, ensuring that your PMP portfolio includes consumer favourite brands, such as Jägermeister, is crucial for boosting sales, with consumers looking for good value options from their favourite brands whilst on the go. Try to create logical brand blocking when displaying spirits, the consumer only has a few seconds to identify what they want and decide which size before they feel pressured into making a decision, so make it easy for them to locate their favourite brands on shelf otherwise they could choose to leave without making a purchase."
Mirpuri bats for food and beer pairings as a great way for retailers to maximise sales within the category, with 63 per cent of at-home beer consumption, and 58 per cent for total alcohol, taking place with food.
"Retailers should use secondary space in store to promote food and beer pairings, through placing Budweiser alongside burgers or Corona next to limes, for example. Doing so means consumers can quickly grab any items making the shopping experience easier," he suggests.
"This is particularly key for the convenience channel as it allows independents to cater to last-mile shoppers who are stocking up on items on their way home. A positive shopping journey will not only boost spend but will also increase the chances shoppers will come back again."
Another category that continues to witness growth in the convenience channel and total grocery is the no-and-low alcohol category. The sector is currently worth £119m, up 4 per cent compared to last year.
"From a merchandising perspective, independents should look to stock no-and-low alcohol products next to their parent brands. This way, when a consumer is looking for a brand, they have all varieties and options grouped together and their purchasing decision is made easier," Mirpuri adds.
As the cost of living crisis encourages people to shop more locally, it's a great opportunity for convenience retailers to secure their position as the go-to place to pick up the drinks and snacks that are an essential part of a great BBQ, day out or big night in, and PMPs are a proven way for independent retailers to demonstrate that they are offering great value when compared to larger stores.
---
---
Margin call
Profit margin on PMPs is a moot point at present among retailers, with some wanting manufactures to uprate PMPs and others preferring status-quo.
To raise:
Lewis Prager, who runs best-one Preens store in Wakefield:
"The costs are increasing towards retailers … and the margin on products is a risk to retailers. We used to make 40-45 per cent, now we're down to making 25-30 per cent on some of the products. That's where I think the manufacturing stage and then the supply chain need to come together and have a look at PMPs, instead of it being £1, say £1.15. People will pay it as long as it's clearly spelt as PMP. The feedback we get from customers is 'oh this has gone small, I'm not buying it', when they're trying to keep the same price but the chocolate bars going smaller. They're happy to pay a little bit more if they're getting the same product."
Or not to raise:
Matt Smith, Marketing Director for Tayto Group, shares the insight they got from their survey:
"We recently invested in speaking to some independent retailers to find out from them how to best support the independent retail sector and seek their views on the importance of PMPs, pack sizes, key price marks, POS, etc. We have listened to this feedback and used it to shape our plans. A great example is how to deal with the all-important £1 PMP which is under intense pressure from inflation. The majority of independent retailers we spoke to were clear that they would rather stick with a £1 PMP with less weight rather than maintain pack size and increase the price to £1.25."
And what the distributors think:
Matt Stanton, Head of Insight at DCS Group:
"There is one key objection that retailers (and wholesalers) sometimes turn to when rejecting PMPs in favour of standard packs. PMPs can limit a retailer's ability to charge a higher price for the product. However, whilst there are certain, specific circumstances where charging a higher price could be an appropriate tactic, charging the correct price is more important in most cases to build shopper loyalty and price confidence. Shoppers are making fewer trips and are looking to pick up as much as possible in one place, and they are planning their trips in advance. Whilst charging a higher price may drive a short-term margin gain with shoppers on distress missions, it will have a negative impact on shopper loyalty."
---
---