Christmas isn't a festival. It is a feeling, an emotion, or as author Eric Severeid put it, Christmas is a "necessity"- to remind us that we are here for something else besides ourselves.
For last two years, Christmas was dearly missed. We craved for our extended families, friends and loved ones, wishing for the times when we can once again meet and greet each other as we used to do. After a gap two whole years, Britons will indeed again meet their loved ones, shower them with gifts, eat, drink and make merry.
Needless to say, this year's Christmas is going to be extra special!
Store owners should also catch Christmas spirit a little earlier this year and start stocking up well or as Mondelez says, "get your sleigh ready – this year's season is set to be the most special yet!"
Christmas can be the most magical time of year for retailers' seasonal sales and to help retailers make the best of it, Mondelēz International will be helping them with treats from iconic brands such as Cadbury, OREO, Maynards Bassetts and Green & Black's along with new and eye-catching designs that dial-up the 'specialness' and build on the seasonal and gifting cues on pack.
Andy Mutton, Managing Director-Storck UK, echoes same sentiments by saying that this year will see increased gifting and entertainment opportunities.
"It is important for retailers to ensure that they are stocking well-known and loved brands such as Bendicks, Toffifee, Werther's Original and merci in order to offer their shoppers something for all occasions this Christmas," he says.
Gifting has always been and continues to remain the biggest shopper ritual of the festive period. Consumers will be looking for value of money in their favourite brands gifting brands but not be willing to compromise on quality.
Mars Wrigley's Senior Brand Manager-Seasons & Gifting- Cybi Capaldi, says that Christmas remains the biggest occasion for retailers, as people celebrate the festive season not only by buying for others, but also for themselves.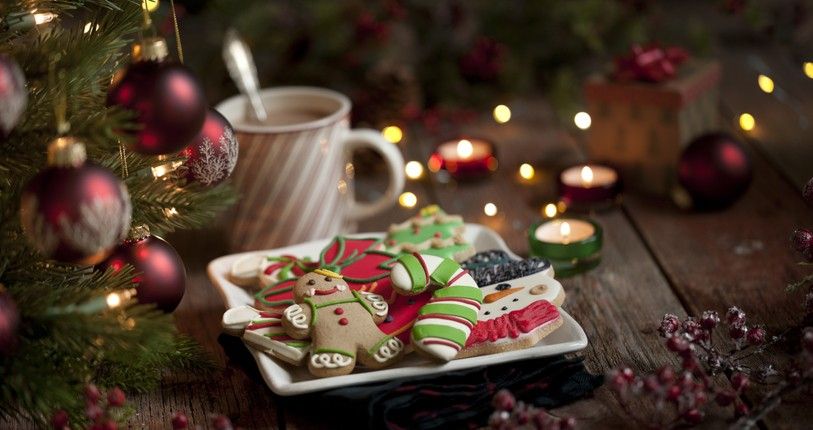 "This year the selection of chocolates from Mars Wrigley not only taps into current taste trends, such as white and mint chocolate, but also offers a range of pack sizes from its iconic Christmas classics to suit all customers' needs and budgets," Capaldi told Asian Trader.
Chocolates, confectionery and C-stores go hand in hand, a fact that makes Christmas time all the more important for local stores.
Chris Smith, Marketing Communications manager at Hancocks, believes Christmas brings a merry time not only for shoppers but for C-stores as well.
"Confectionery products are always a winner at Christmas time and in the lead up to the festive period. With the cost-of-living crisis affecting customer's budgets, many households are forced to cut back on Christmas this year. However, we have seen an increase in customers shopping locally in convenience stores for their seasonal treats," Smith told Asian Trader, adding that savvy shoppers are on the lookout for the best deals and offers and are much "more likely to shop small than from larger retailers".
Mark Roberts, Marketing & Trade Marketing Director at Perfetti Van Melle (PVM), too agrees that confectionery remains among top few purchases within the independent channel. This puts PVM in a prime position to give hard pressed consumers sweet treats to brighten their lives, and retailers a compelling sales generator.
Christmas Must-Stocks
About 97 per cent of UK households purchase confectionery over the Christmas period, with an average per person spends of £60. In confectionery category, chocolate continue to dominate, with sales worth in excess of £1.5billion.
Mondelēz International is central to Christmas confectionery, leading the market in seven sub-categories – seasonal sharing, advent calendars, selection boxes and tree decorations, just to name a few. In seasonal biscuits, the maker also has a strong presence, growing over 3 per cent last year with top-performing products from Cadbury Biscuits and OREO.
Cadbury's delicious range of sharing pouches such as Cadbury Dairy Milk Classics and Cadbury Roses are shopper favourites.
Flavour and variety remain key drivers for consumers when making their festive confectionery purchases. Consumers this year are looking for unique offerings from their favourite brands and flavours, such as orange, mint and dark chocolate.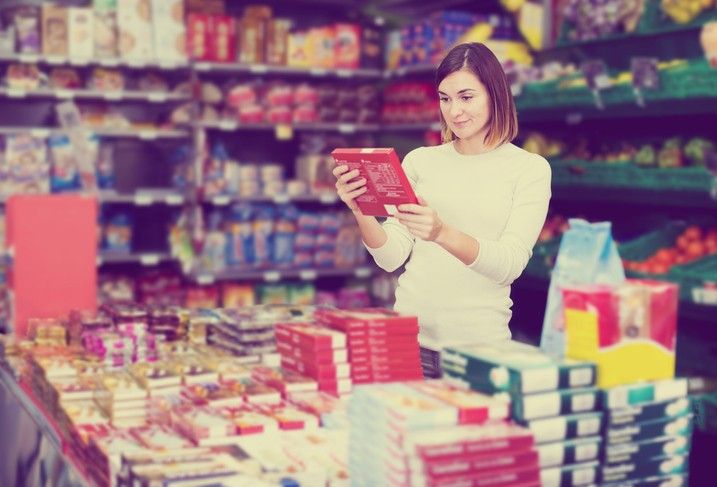 Hancocks has several best-sellers from Christmas range, including lots of choices for the kids around the festive period.
"Customers are able to make the most of being able to spend time with their family this Christmas through our festive Pick N Mix range, which is perfect for enjoying with loved ones. Customers are invited to create their own mix from a huge variety of sweets such as Santa Mallows, Jelly Snowflakes, Vegan Fruit Reindeers, Foam Penguins and Jelly Elf," Smith says.
Bonds Festive Mix Shaker Cup is expected to be in demand among retailers from both their younger shoppers and customers buying for families as it provide a perfectly pre-packaged Pick N Mix.
Returning Christmas favourites from Mars Wrigley's include the original Maltesers Reindeers and Christmas classics such as Celebrations tubs – which have had a brand refresh and now stand out better on shelf – alongside luxury truffles from Galaxy and Maltesers Truffles in white, milk and assorted flavours.
Mars Wrigley's gifting portfolio includes consumer favourite brands in a range of formats, with the boxed range offering a simple gifting solution to all shoppers. Maltesers are available in 110g, 185g, 310g boxes, 75g tubes and a 335g Teasers Centrepiece.
Mars Wrigley also has a premium gifting range, including Maltesers Truffles and Galaxy Truffles, both providing alternative and indulgent gifting options for consumers. Available in 54g, 200g, 336g and 455g cartons, the Maltesers range provides a more premium twist on a consumer favourite brand.
Other interesting Christmas favourites are Toffifee, Bendicts and Merci by Storck.
Toffifee, a delicious hazelnut in caramel with creamy nougat and chocolate, is the perfect stocking filler as well as a gift option to share with friends and family and should be well-stocked in stores, says Mutton.
Available in a 100g box, or the larger 375-400g boxes, Toffifee is ideal for sharing amongst family whilst watching festive films and playing board games. Bendicks is another perfect gift for Christmas in after-dinner treat category. It comes in classic Bittermints and Mint Collection in a variety of sizes to suit all occasions.
With 15 per cent of UK households purchasing Werther's Original, it is now a prominent confectionery in the country. Werther's Original Golden Mix Christmas gift box, feature a special variety of comforting Werther's Original classics including, Butter Candies, Toffees, Creamy Filling and Chocolate Fudge.
Merci- the individually wrapped slim bar-shaped milk and dark chocolates, in a variety of flavours including Coffee and Cream and Praline-Crème, is perfect for all gifting occasions. For 2022, the merci finest selection will feature a NEW festively designed inserts for Christmas.
Sweet Shop Favourites Tub is another shoppers' favourite. Containing a variety of individually wrapped favourites including Squashies, Love Hearts and Refreshers, there's something for everyone in this tub – making it a guaranteed seller.
Moving on,Smint and Mentos too are must-stock impulse brands that have a proven track record of driving category sales. Smint is currently the largest mints brand with a 100 per cent sugar free portfolio. In fact, Perfetti Van Melle's UK business is driven primarily by Mentos and Fruittella brands, both currently worth around £56m, with Chupa Chups lollipops and Smint completing the lineup.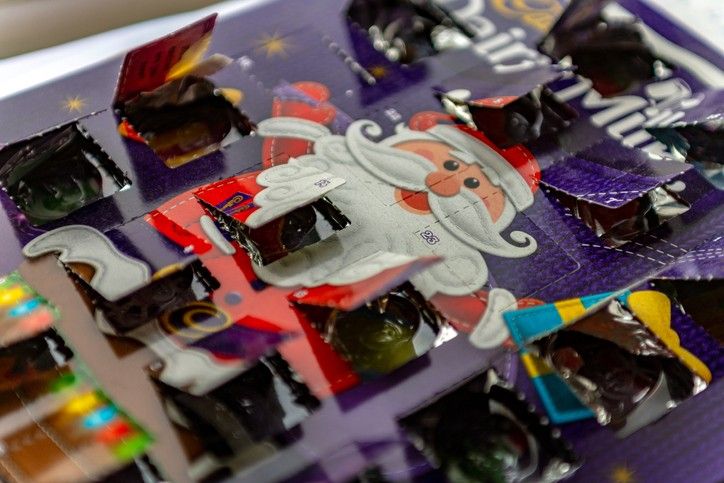 Roberts from PVM adds that flavour is key when it comes to refreshment and is a particularly strong USP for Mentos Pure Fresh Gum, which is shaking up the category by offering more than the traditional spearmint and peppermint flavours. Mentos' fruit flavours are new and unconventional and the sugar free aspect targets the health-conscious consumer, too.
In the face of HFSS regulations that came into effect from Oct 1, PVM's sugar free offering comes as a blessing. Confectionery is one of the top five categories purchased on impulse in convenience stores, and there is a clear opportunity to provide shoppers with more sugar-free and better-for-you products that offer portion control and added health benefits.
New Arrivals
To makes this year's much-awaited Christmas extra special, makers and suppliers are leaving no stones unturned. The market is filled with new and exciting products. It is best that retailers too stock as much as they can.
Mondelēz International are bringing a brand-new innovation to the market with the launch of Cadbury Mini SnowBalls, which sees the ultimate combination of the nation's leading sharing novelty treat together with Cadbury's iconic heartland bar format.
Oreo will be bringing a playful twist to Christmas with seasonally coloured cremes through the classic original flavour. This year, Mondelēz International is bringing consumers a Christmas challenge in the form of brand-new Cadbury Dairy Milk Advent Bar. This unique bar features 25 individually-numbered chunks of the nation's favourite chocolate5 to see shoppers through the leadup to Christmas, with an enticing, re-sealable wrap that is sure to stand out on shelf.
Mondelēz International is also rolling out a brand-new treat Cadbury Chunk Collection. The collection includes individually-wrapped delicious chunks of various Cadbury chocolate, including Cadbury White, Cadbury Dairy Milk, and Cadbury Dairy Milk Wholenut. The Chunk Collection is available in a 243G Carton format, with an eye-catching design that is sure to stand out.
This October, Vegan chocolate challenger brand Ombar will be launching their first Ombar Oat M'lk Advent Calendar. Positioned as the perfect present for chocolate lovers, and with sustainability at its core, the calendar features all delicious bar flavours (RRP £9.99).
The brand is also launching a fun festive flavour Spiced Orange Hazelnut Truffle. A twist on the most indulgent bar in the Ombar range, it features a velvety hazelnut truffle centre infused with spiced orange and enrobed in a rich and smooth dark chocolate shell.
As with the rest of the Ombar range, both products are vegan friendly, dairy-free, organic, contain no palm-oil or refined sugar and are fair trade.
"As the original super chocolate pioneers, we never stop creating, and are really excited to be launching our very first Advent Calendar and new limited-edition flavour," Richard, Founder of Ombar, told Asian Trader.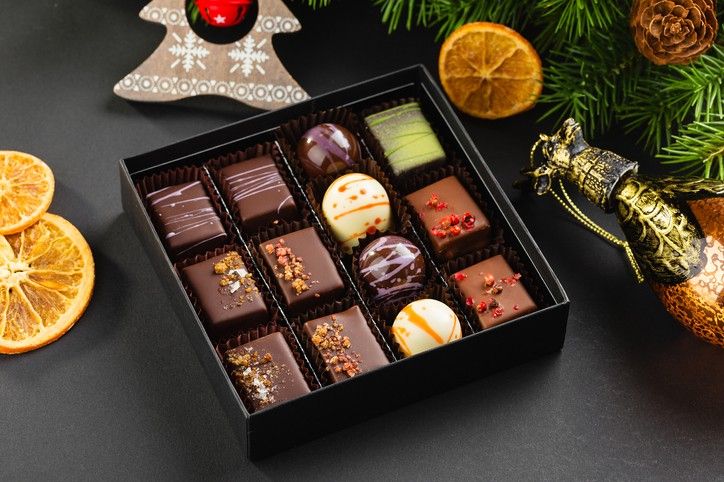 Hancocks is bringing a new novelty line, idea for stuffing stocking.
"When it comes to stocking stuffers, novelty lines work really well. A brand-new launch for this year is Gummi Pop Surprise sweets. These come in two versions, Unicorn Pets and Motorz, and have a recommended retail price of £3. Children simply pop open the toy and peel back the lid to reveal a selection of toys and sweets in two separate compartments," Smith told Asian Trader.
The new Bonds of London share bags are expected to be in demand among customers of all ages during the festive season. The new additions include Bonds Christmas Fudge, Chocolate Oranges, Bonds Snowmen Marshmallows and Reindeer Jellies, Smith says,
Also new to the sharing range are the Bonds Winter Treat Bags. The pouch contains the ultimate Christmas sweet selection – filled to the brim with tree mallows, candy stars, candy poles and reindeer faces. This festive themed treat can be merchandised as a gifting option for a fun stocking stuffer or as a sharing bag for a cosy nights.
Mars Wrigley has pulled out all the stops with its chocolate selection this Christmas. From fulfilling the all-important rituals that drive shopper motivations during the season, such as gifting, snacking and grazing, and "special moments together", Mars Wrigley has something for everyone, with new products, returning festive-favourites plus a full range from its iconic chocolate brands.
From Mars Wrigley's, new for 2022 are M&M'S Santas, playful hollow chocolates filled with mini- M&M'S and wrapped in colourful foil, Maltesers Mint Reindeers, available in 29g self-eat bars and 59g sharing bags; and Galaxy Truffles Assortment as well as Maltesers Assorted Truffles.
Christmas shapes were shown to grow by 5.5 per cent in 2021, with 12 per cent of UK households purchasing them. This year Mars Wrigley have responded to this consumer demand and will be shaking up the category with the exciting launch of M&M'SSanta.
Mars Wrigley's new Maltesers Mint Reindeer is available in 29g self-eat bars and new 59g sharing bags. This is an exciting flavour extension to meet growing consumer demand for mint flavour, which has been growing consistently YOY in all segments of confectionery.
One of the most exciting launches of the season is PVM's Mentos Fanta- a unique collaboration between the two global power-brands of the candy and beverage categories.
The iconic, one-of-a-kind chewy candy is meeting up with the uniquely bold and fruity taste of a Fanta Orange drink- a perfect match of two well-loved brands with a long history of delivering refreshment and fun to consumers all over the world.
This first-ever global licensing offer for the Mentos brand will occur in the UK this summer and will continue into 2023. The limited edition will excite consumers in more than 50 countries across the globe.
Toffifee has launched a brand new limited-edition white chocolate flavour. Sitting alongside the brand's original flavour, the new release is well placed to tap into the growing popularity of white chocolate. This new launch is set to drive excitement within the confectionery category as well as incremental sales, making it a must stock for retailers, especially for the festive season.
Swizzels' Variety bags have recently been rebranded to include everyone's favourites in three different packs, such as Luscious Lollies 176g, Scrumptious Sweets 173g, and Curious Chews 171g. Available with a £1 RSP, the bags are free from artificial colours and are now all suitable for vegans.
Swizzels is launching Very Berry chew bars in two new flavours- Strawberry & Blueberry and Raspberry & Blackcurrant. Thesevegan-friendly chew bars are presented in vibrant packaging that features a different Minion on each product – with Christmassy colours to add even more to its festive aesthetic.
Merry Christmas
Well, it is always good to start early and keep stocking up as per demand. Stores can also be made Christmas ready in phases- one can start small by hanging a few lights, a Christmas star and can proceed towards more décor as the December arrives. The idea is here to appeal to customers for instant as well as future needs.
Smith points out that ensuring that the Christmas products are displayed and packaged well is a great way to maximise sales and appeal to customers.
"The large volume of festive themed products around can make the shoppers feel overwhelmed, so organised and attractive POS can ensure that your products will turn the heads of customers and result in sales for the products," he says.
Retailers need to really focus on what is displayed on the main fixtures.
"45 per cent of confectionery products is picked up from main fixtures, so ensuring that best-selling brands and any NPD are featured there will be key. Products are best placed at eye level, or buy level, in order to make them more visible and available to drive sales. The use of engaging POS relating to any NPD is also a key way of driving sales," Mars Wrigley's spokesperson said.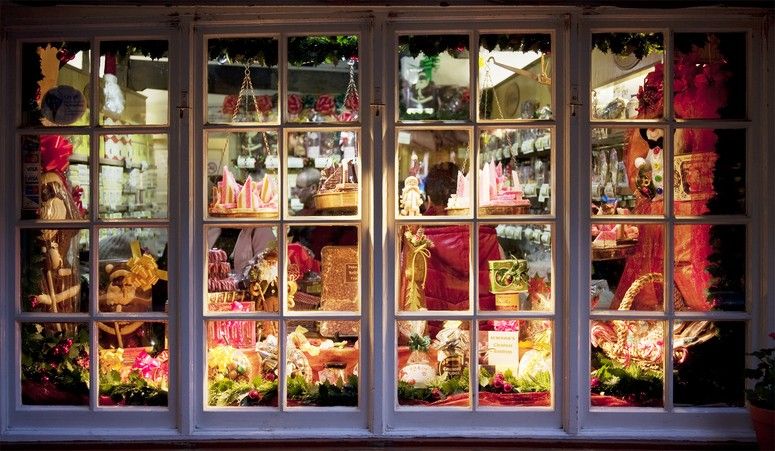 Mars Wrigley's also recommends on playing safe and stocking a wide range of PMPs as consumers are looking for value in their purchases wherever possible.
With the price being clearly labelled on the pack of PMP formats, they offer reassurance to consumers that they are getting a fair price for a good value product, contributing to an overall positive price perception and driving sales. PMPs are effective at building a sense of trust and confidence amongst consumers, the spokesperson said.
Post-pandemic, Britons are more aware and thankful towards local store. Recent research also claims that shoppers feel small and local businesses offer more originality, choice and variety – and they want to help keep British high streets alive.
The current cost-of-living crisis will indeed dampen the spirits this season. However, the silver lining here is shoppers are eager to spend on some luxury products, including chocolates.
Coined as "indulgence index", market reports pointed out how consumers are buying and treating themselves to posh chocolate and coffee to enjoy at home. Ethical chocolate brand Tony's Chocolonely said it is experiencing demand for its bars as more people treat themselves at home.
At the start November, retailers should consider creating a Christmas themed display in a high footfall area, like an aisle end or front of store, to take advantage of the countdown to Christmas. This could include Christmas themed confectionery and also sharing and gifting formats, as shoppers will be looking to take advantage of spending the festive period with loved ones.
A decked up festive-looking store is expected to instill warm feelings among shoppers. Consider LED lights run on an environmentally friendly battery-powered generator. It's Christmas time after all!