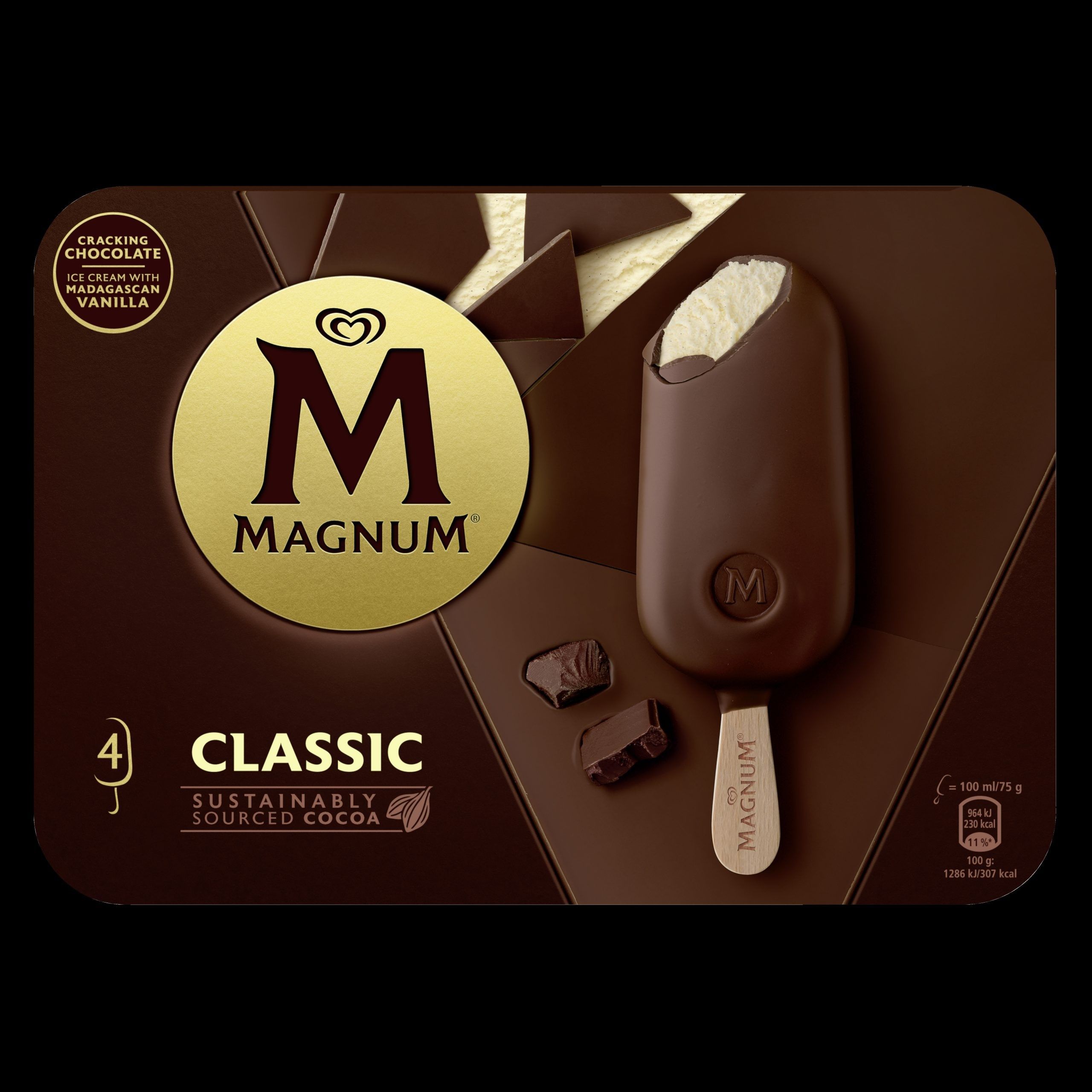 Ice cream brand Magnum is launching a significant £10 million ATL campaign to support its core Classics range relaunch ahead of the key summer sales period. The relaunch, designed to reinforce the range's position as a timeless classic, will see the brand bring a refreshed visual identity to its packaging.
The packaging revamp of the iconic range, which accounts for 50 per cent of all Magnum products sold, will highlight the brand's premium quality by emphasising Magnum's cracking chocolate and highlighting that Magnum's cocoa is sustainably sourced. A new scannable QR code on-pack will take shoppers to Magnum's website where they can learn more about the brand's community initiatives with the the farmers they source cocoa and vanilla from and their commitments to sustainable packaging.
Running until August 2022, Magnum's £10 million ATL campaign celebrates its core range in true Magnum style, highlighting that time catches up with everyone, but for some it feels like it never does. The activity will include a fresh new TV advert, striking OOH in major cities across the UK as well radio, cinema, social media, and digital channels. As a leading brand in the ice cream category, retailers will benefit from this significant investment.
The new look Magnum Classic, Almond and White Chocolate sticks have an RRP of £3.50