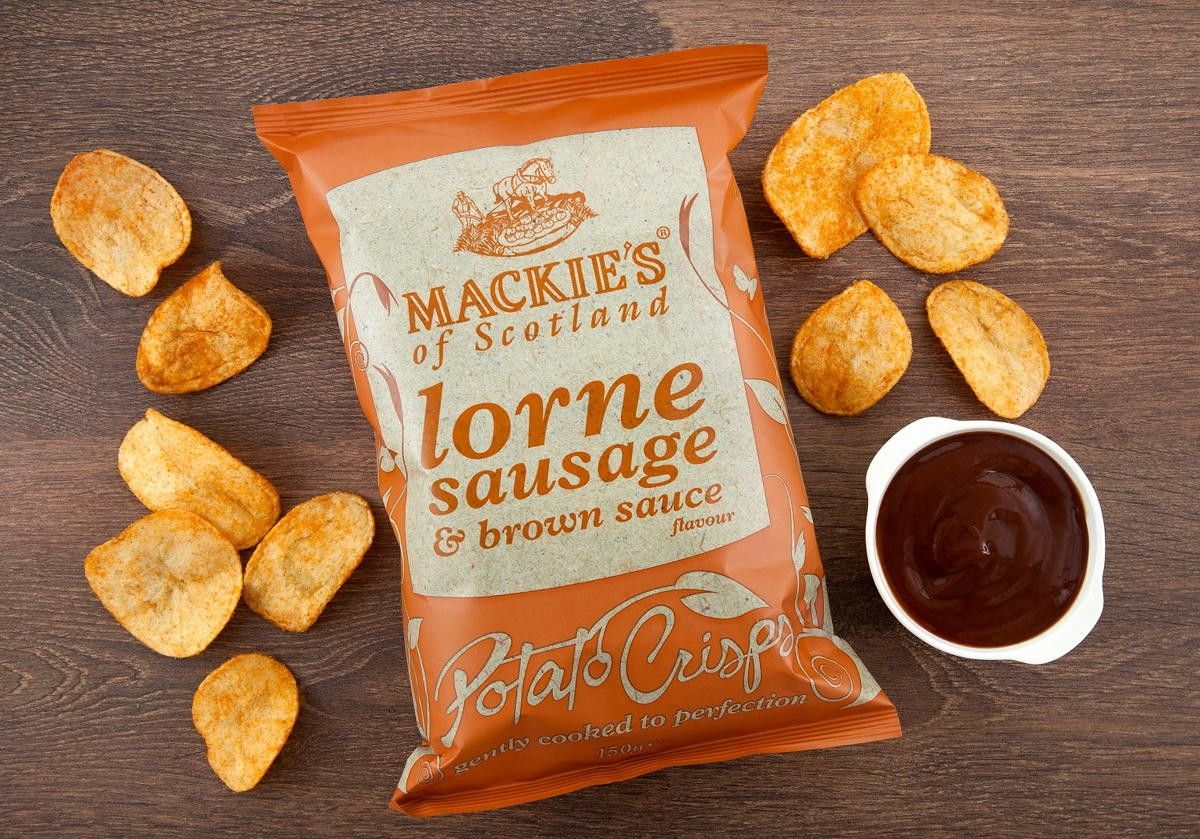 Mackie's Crisps said it will make its Lorne sausage and brown sauce-flavoured crisps a permanent fixture after the strong demand during its limited run.
The flavour achieved record-breaking sales of 220,000 packs, making it the brand's most successful limited-edition launch.
"It exceeded all of our expectations. We had a feeling it would be popular but becoming our best-selling flavour in just a few months was definitely unexpected. When retailers were interested, we knew we had to make it part of our permanent range," James Taylor, managing director of the Perthshire-based family business, said.
Believed to date back as far as the 19th century, the sausage has stirred debates for more than two centuries over what the correct name should be: Lorne, slice or square sausage. The recreation of the breakfast roll classic into a crisp flavour divided fans over the same question.
Each bag is made up of a variety of crisping potatoes, giving consumers locally sourced, thick-cut and gently cooked potato crisps.
The flavour followed Mackie's previous Scottish world-first Haggis, Neeps and Tatties, which also sold out ahead of all expectations.
"We're proud to champion Scottish culture and produce, and our more patriotic flavours like 'Lorne sausage and brown sauce' and 'haggis, neeps and tatties' have proven extremely popular both at home and further afield," Taylor added.