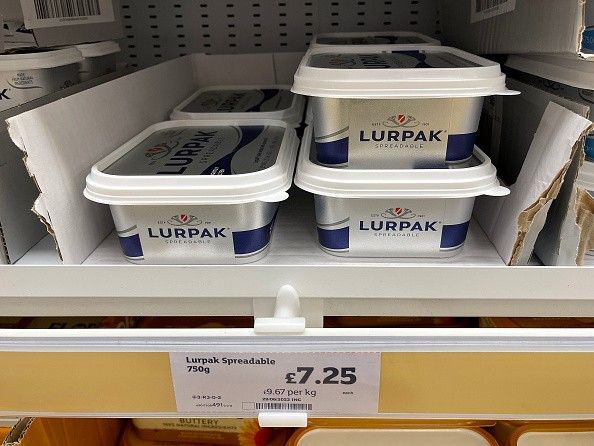 Lurpak's prices have been increased so that under-pressure dairy farmers can get a fair deal, the butter brand said on Wednesday (6) as numerous social media postings and memes highlighted its spiked costs and the use of security tags on the product in some stores.
Lurpak was trending on Twitter in recent days as pictures circulated of a 750g tub of Lurpak costing £7.25 in Sainsbury's. Another posting showed the same line costing £6 in Asda but with the butter covered in security tags to prevent it from being stolen.
In a recent statement, Lurpak stressed that prices have had to rise in recent months.
"We understand that recent inflation in food price is hitting many households really hard right now. Unfortunately, our farmers are facing a similar situation with prices for the feed, fertiliser and fuel they need to produce milk, all rising significantly in recent months.
"While we don't set the prices on the shelves, we do work closely with the retailers to ensure our farmers receive a fair price for the milk they produce."
Meanwhile, the price tag as well as the security tags seen in some stores continued to remain the topic of discussion on Twitter.
Apart from security tags on food items seen in  Aldi, symbol group retailer the Co-op has also tagged its £8 lamb chops, as well as milk cartons. Other products which have been tagged include Morrisons children's vitamins, retailing for £8.50 and Tesco's tubs of baby milk.
The move comes as the UK faces the worst inflation in 40 years, climbing 9.1 percent in the 12 months to May, the highest since at least February 1982.