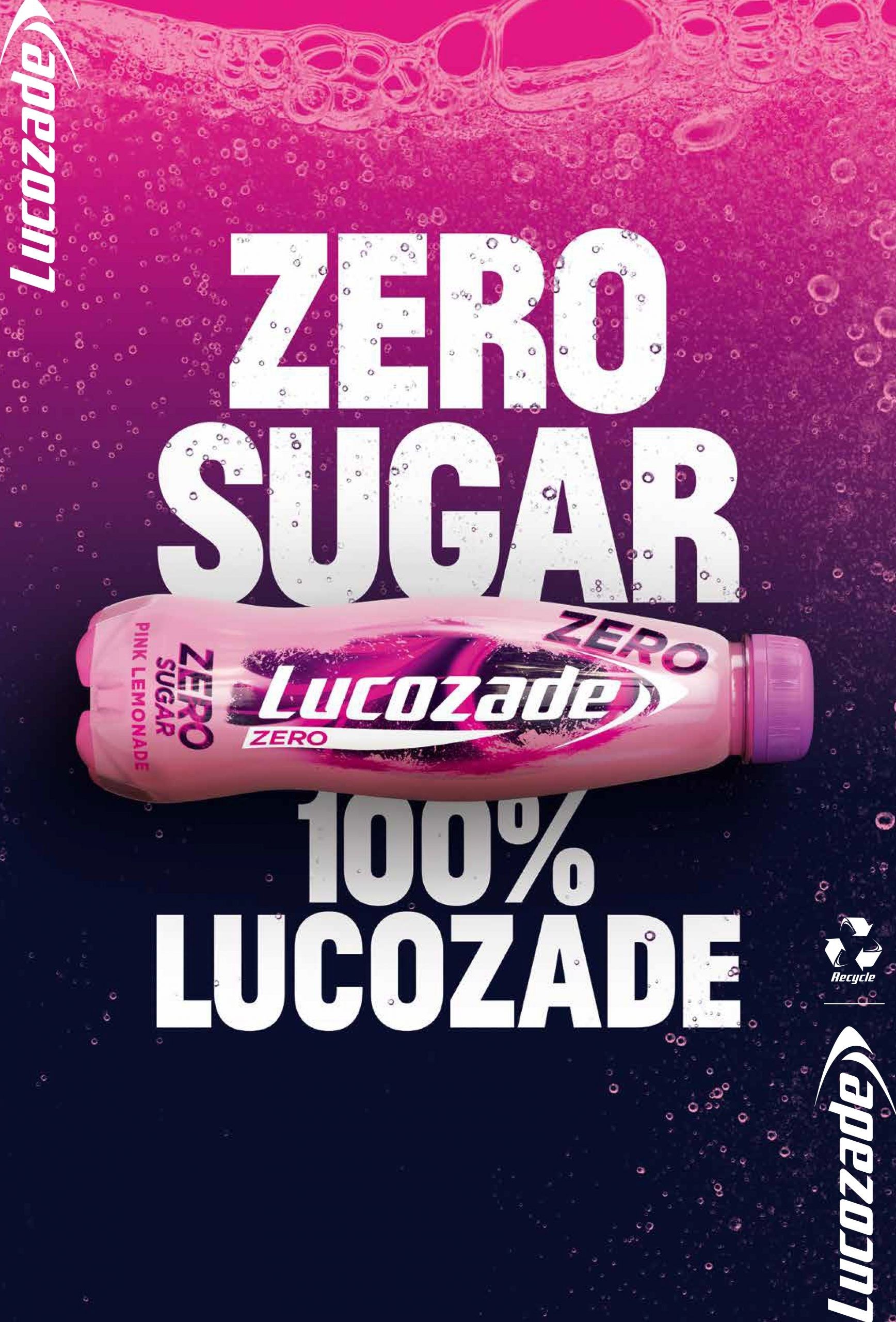 Lucozade Zero is building on its recent packaging refresh, the launch of new flavour Lucozade Zero Tropical, and the expansion of its range into a 330ml can format, with a £2.5M multimedia ad campaign.
The activity is live from June and will see Lucozade Zero promoted through radio advertising across stations including Kiss, Capital, Radio X, Heart and Absolute, national out-of-home coverage, social media support across Facebook and Instagram as well as ecommerce and in-store materials.
The new creative push will build on Lucozade's recently launched "It's On" campaign, which promotes the brand's full range through a brand-new creative advert for TV and video as well as social media, out-of-home, online video, ecommerce and geo-targeted mobile advertising.
The campaign aims to drive awareness and visibility of the £271M Lucozade Energy range with its target shoppers.
"It's already been a big year for Lucozade Zero with the launch of our exciting new look packaging, the introduction of a brand-new flavour in Zero Tropical, and the brand's move into a 330ml can format," said Zoe Trimble, Head of Lucozade Energy at Suntory Beverage & Food GB&I. "This campaign is perfectly timed to tap into this excitement and raise awareness with shoppers to grow retailers' sales.
"The Lucozade Zero brand is ideally placed to capitalise on the growth of low and no sugar soft drinks. Over the past few years, shoppers' spending on zero and low-sugar drinks has increased by 33 per cent and 29 per cent respectively, showing just how important this segment of the market is."