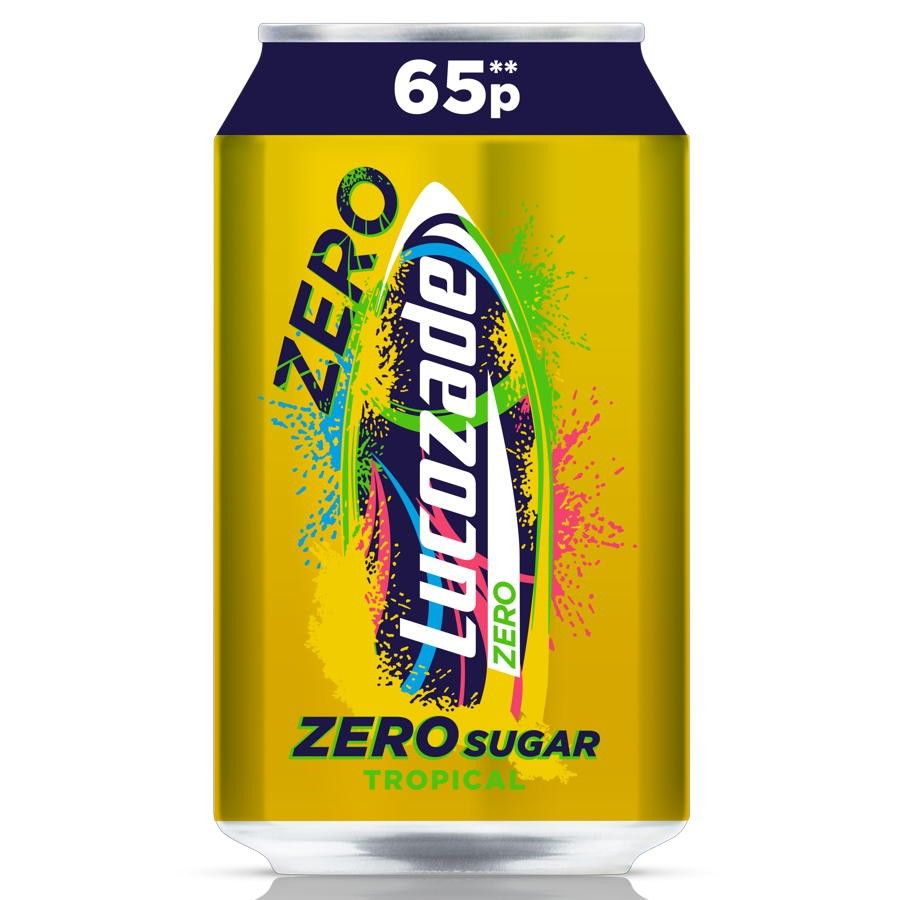 Lucozade has unveiled a 330ml can format for its zero sugar range.
Both Lucozade Zero Tropical, the Lucozade brand's first ever flavour exclusive to the Lucozade Zero range, and Lucozade Zero Pink Lemonade, will be available from the start of April in 330ml cans, price-marked at 65p.
The launch of the new format taps into the continued growth in popularity of cans, the second largest format in soft drinks, with sales growing by 17 per cent.
"Introducing Lucozade Zero Tropical and Lucozade Zero Pink Lemonade in a 330ml can format makes total sense and offers retailers a real opportunity to bring new shoppers into the Zero brand," commented Zoe Trimble, Head of Lucozade Energy at Suntory Beverage & Food GB&I.
"With sales of 330ml cans growing by 17 per cent, sales of low and no sugar drinks rising year-on-year, and a clear desire from shoppers for new flavours – one in three shoppers would buy more Lucozade Zero if a new flavour was available –this new 330ml can range is the perfect launch for this time."
The new format, including the new Lucozade Zero Tropical flavour, will be supported with a comprehensive marketing campaign including outdoor advertising, PR, digital and social media advertising, which will go live in the summer.