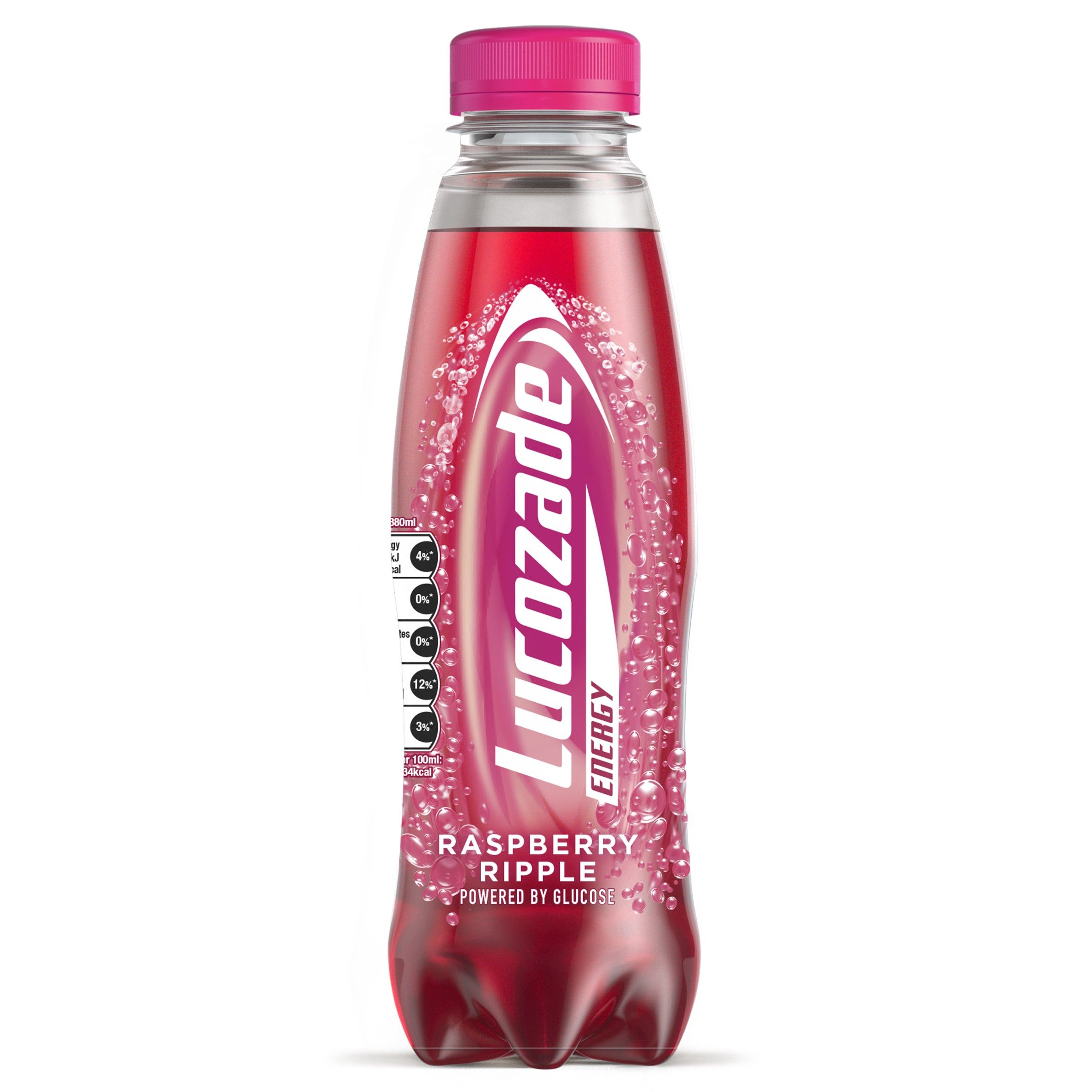 Lucozade is bringing a splash of summer to soft drinks shelves this March with the launch of new Lucozade Energy Raspberry Ripple.
Raspberry Ripple is the latest addition to the Lucozade Energy flavours range, which has contributed a significant £60.7M worth of sales to the energy category. New flavours are crucial for retailers looking to drive incremental shoppers to the category, with one in four flavour shoppers being entirely new to the energy category.
The launch of new Lucozade Energy Raspberry Ripple, which will be made available in a 380ml PMP, will build on the success of Lucozade Energy Citrus Chill, which launched last February and added £1.73M in category sales.
"The Raspberry Ripple name is iconic and nostalgic for British consumers, and we're confident that the combination of such a great-tasting flavour and the Lucozade Energy brand will be a hit," said Zoe Trimble, Head of Lucozade Energy at Suntory Beverage & Food GB&I. "In fact, in planning for this launch, 63  per cent of shoppers told us that they would buy a new raspberry flavour if one were available.
"We're proud of our track record with NPD across the Lucozade Energy range. Lucozade Energy Raspberry Ripple should join recent Lucozade Energy flavour launches Citrus Chill and Watermelon & Strawberry Cooler on shelf to help retailers offer something for every shopper."
The launch of the new flavour will be supported by a bespoke social media marketing campaign as well as total brand activity throughout the year.
Product name: Lucozade Energy Raspberry Ripple
Size: 380ml PMP and standard
RRP*: £1.25
*Retail price is recommended only, retailers are free to set their own pricing