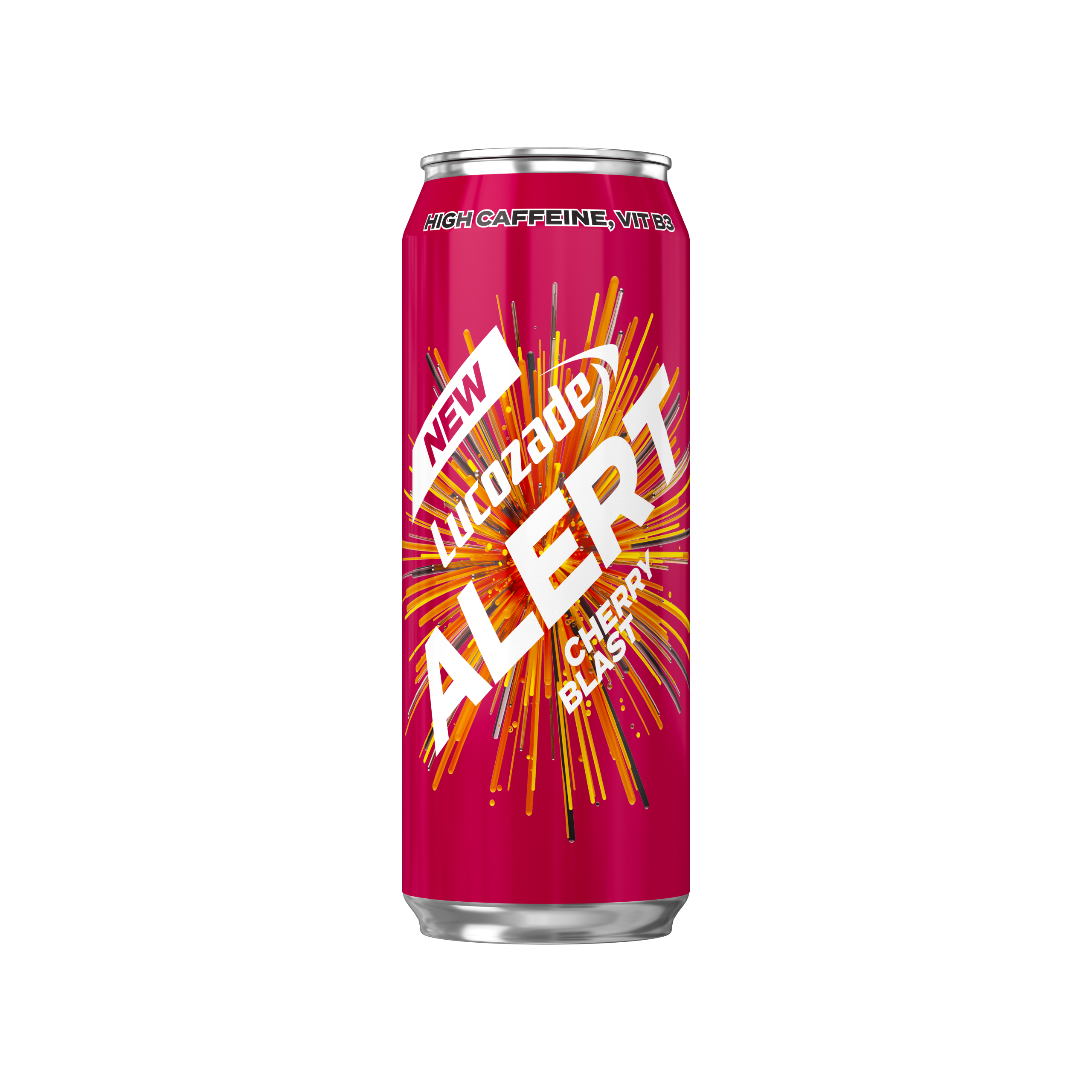 Lucozade is bringing something brand-new to soft drinks chillers this month with the exciting launch of Lucozade Alert: a distinctive stimulation drink range.
Available from mid-September in tropical and cherry flavours, Lucozade Alert contains naturally-sourced caffeine and vitamin B3 which helps reduce tiredness without compromising on the great Lucozade taste.
Stimulation drinks is the fastest-growing soft drinks segment in recent years, with 75 per cent of adults reporting concerns about tiredness. The new Lucozade Alert range responds to a clear consumer need for a stimulation drink which tastes great, is low calorie and more relevant to a wider audience. This presents a great opportunity help retailers drive maximum sales.
Lucozade Alert will be available in 500ml PMP and non-PMP cans which should be ranged within retailers' current stimulation category in the chiller, away from Lucozade Energy as a unique proposition that caters to a different consumption need.
"Lucozade Alert is high in caffeine with Vitamin B3 for an energising boost; all with the great Lucozade taste that your shoppers know and love. We're delighted to be bringing this new non-HFSS product to market," said Zoe Trimble, Head of Lucozade Energy at Suntory Beverage & Food GB&I.
"I was very pleased to hear Lucozade was entering the stimulant drink market," said Samantha Coldbeck of Wharfedale Premier in Hull. "This is a huge category for us and Lucozade is a recognised and trusted brand. I'm looking forward to building my sales with this exciting new launch."
The launch of Lucozade Alert will be supported by a heavy weight through-the-line marketing campaign including PR, digital and social media advertising.
Product name: Lucozade Alert
Size: 500ml PMP and standard (cases of 12)
RRP*: £1.39 PMP & £1.55 RRP (UK)